Taxi protest triggers traffic chaos in Brussels
The taxi protest against the UberPop service that allows members of the public to order an unlicensed mini-cab has triggered widespread congestion in Brussels. Problems are concentrated in the city centre and the Inner Brussels Orbital, the "Small Ring". Police are stopping taxis heading for Brussels Airport and only taxis with passengers are being allowed through.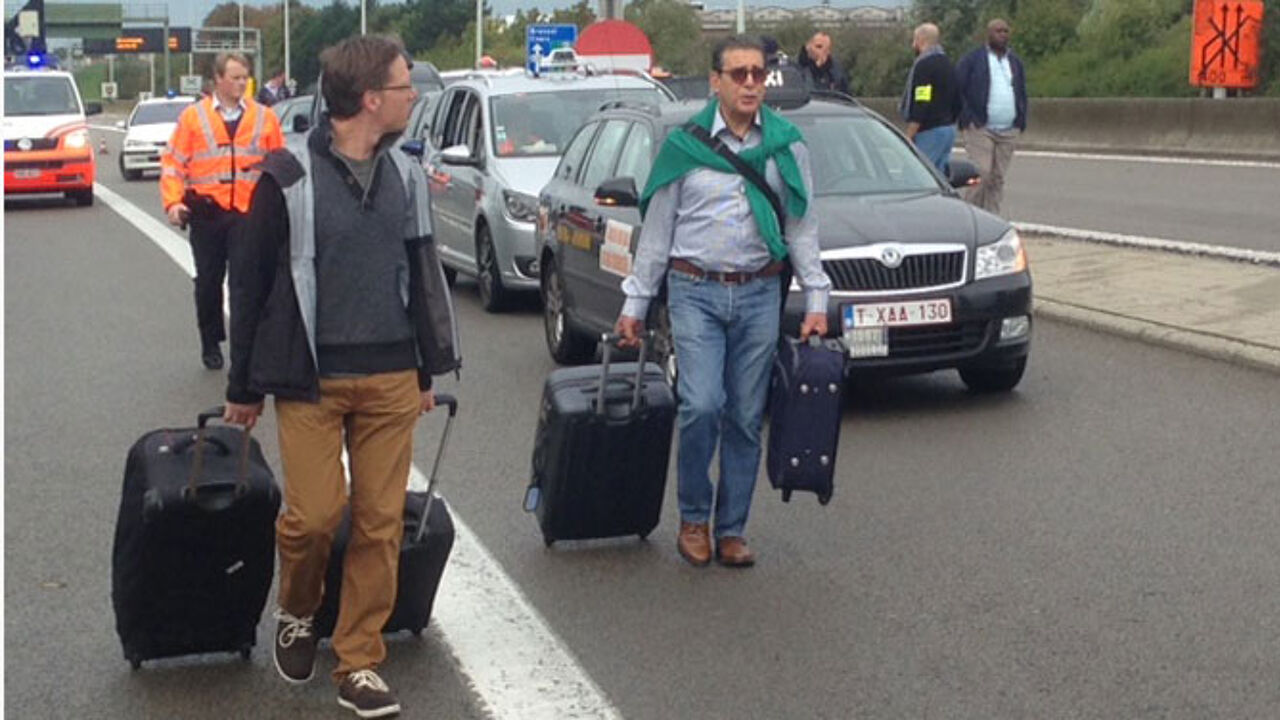 Taxi protest complicates trip to the airport
The police are staging checks on the A201 for Brussels Airport. Police are urging drivers bound for the airport to use the E19 and the exit for Vilvoorde Cargo.
In Brussels several bus services including the 47 and 57 from Brussels North are interrupted. The bus company expects that passengers on ten bus lines will feel the impact of the protests.
The MIVB's An Van Hamme: "If the taxi drivers deviate from the planned route up to 20 lines could be affected."
The drivers are making from the North Station via the "Small Ring" to Belliard and from there to Schuman Circus in the European District.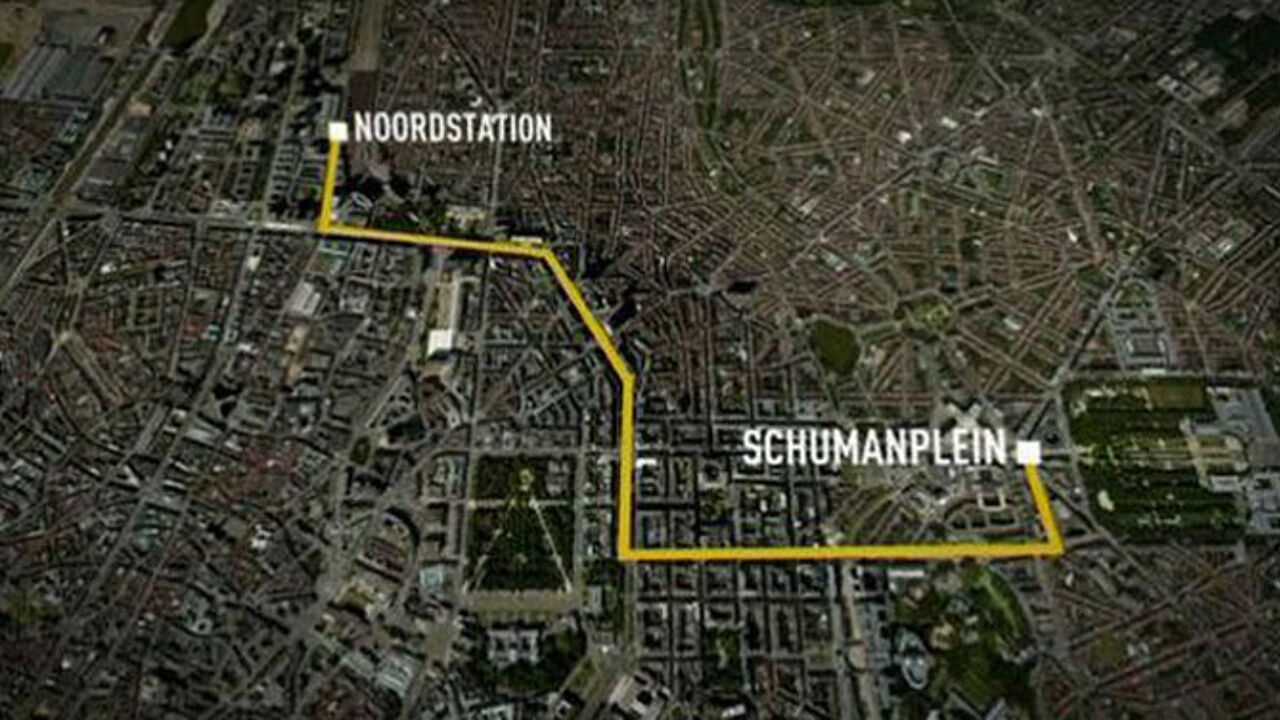 People queue at Brussels Airport for a taxi.