Extra beds for refugees at World Trade Centre
For the first time since the creation of 300 emergency beds for refugees in the Brussels World Trade Centre all available beds were taken last night. By tomorrow evening a further 200 beds will be created.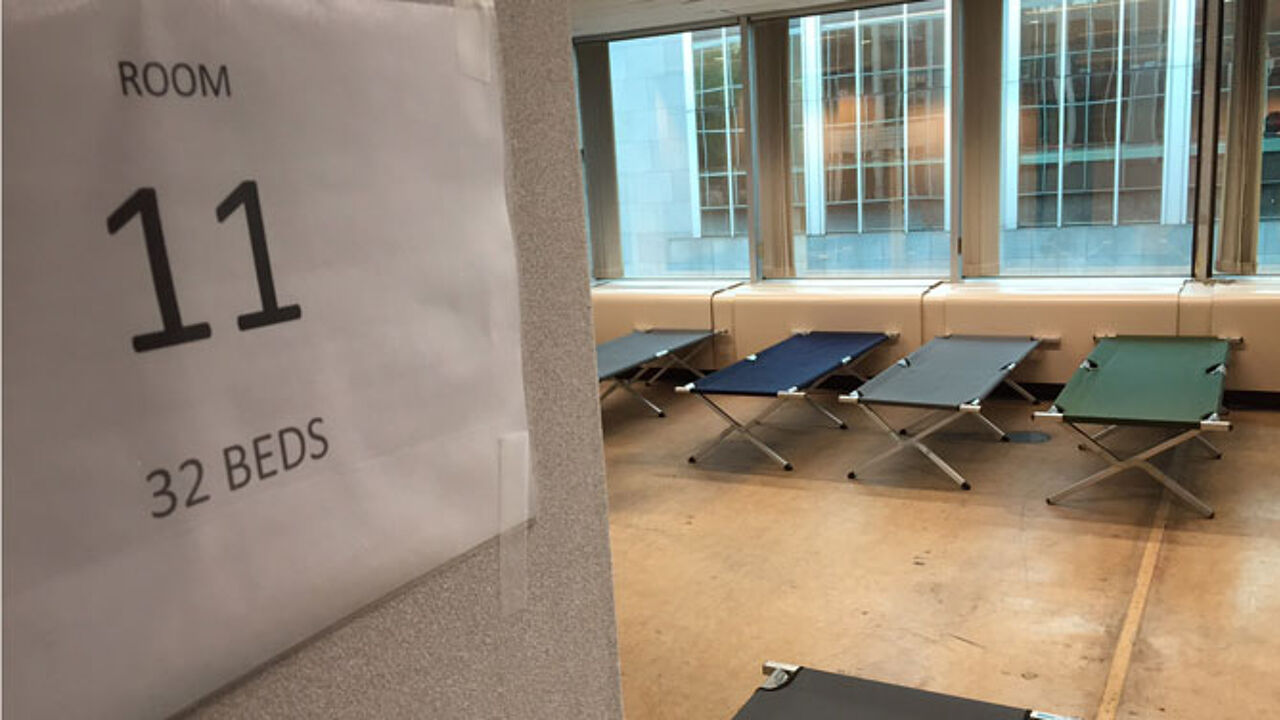 The places were made available for refugees camping out in the Maximilian Park outside the Belgian Immigration Department in Brussels as officials struggle to keep up with the influx of refugees seeking asylum.
Initially refugees seemed wary of using the accommodation in the World Trade Centre, but last night all available places were taken and some refugees were forced to sleep outside.
Belgian Prime Minister Charles Michel has said that the tent camp in the Maximilian Park must be cleared at the earliest. Meanwhile the Belgian government is drawing up a distribution plan to spread asylum seekers across the country.
The Prime Minister hopes a balance can be found. At present municipalities are taking in asylum seekers on a voluntary basis, but if need be numbers will be imposed.