AA Gent victorious against nine-man Standard
After a sterling performing in the Champions League earlier this week, the current Belgian League Champions enjoyed a 4-1 home win against Standard de Liège. The result sees the Buffaloes in 6th place in the table. Meanwhile, Standard could go next to bottom, if Sporting Charleroi gain points from their home game against Sporting Anderlecht on Sunday evening.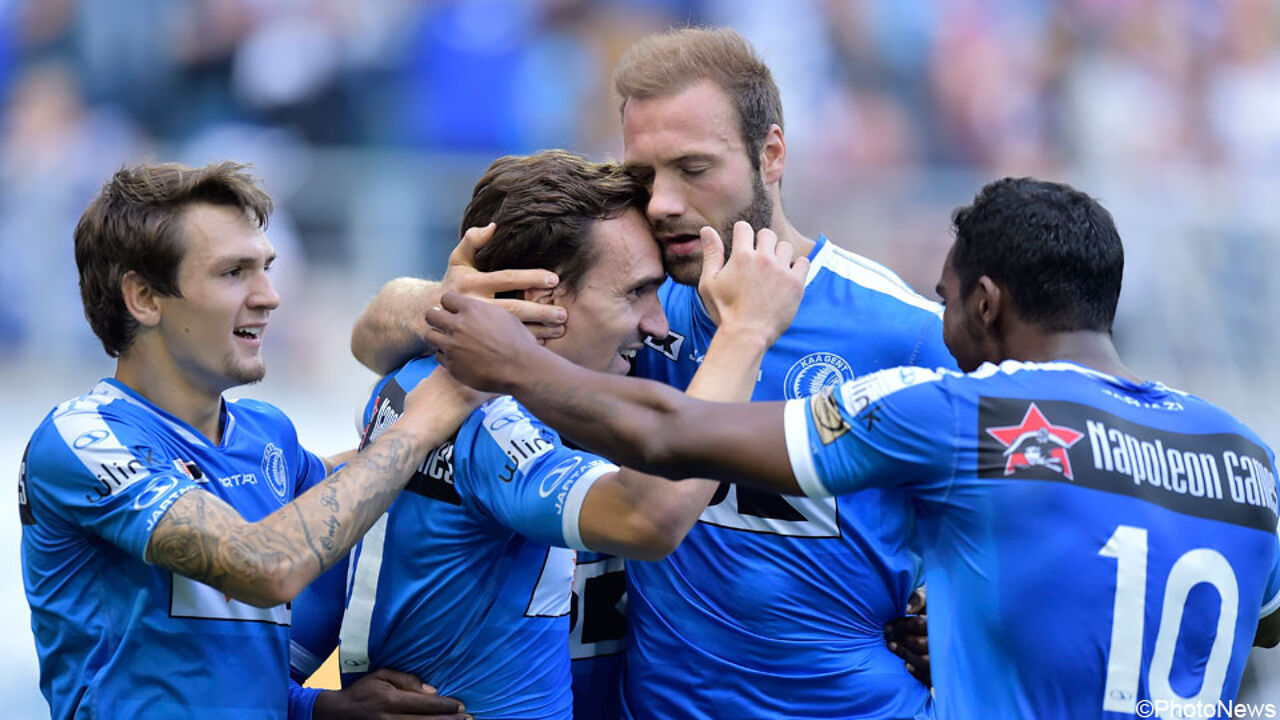 The game couldn't have started better for Standard. Knockaert (bottom photo) ran the length of the field to put the visitors one-up after just 4 minutes of play. Knockaert found the back of the net again 10 minutes later.
However, what would have been Frenchman's second goal of the game was disallowed for hands. AA Gent looked out of sorts. Standard's Arslanagic had a great chance to score but the AA Gent keeper Sels saved with his legs.
Three events just before half time changed the direction of the game. First Kums equalized for the Buffaloes on 42 minutes then Arslanagic was sent off on 45 minutes. AA Gent ended the half 2-1 up after Milicevic scored in the second minute of injury time from the free-kick that resulted from Arslanagic's exclusion.
Despite being a man down Standard tried to get back into the game. However, Matton's goal on 62 minutes made it all but impossible for them to salvage something from the game.
Dussaut's exclusion 2 minutes later saw Standard down to 9 men with more than 25 minutes still on the clock. Matton's second goal of the match on 90 minutes made for a full time score of 4-1 to AA Gent. AA Gent is 6th in the league with 14 points from 8 games. Standard is 14th (with 7 points) and could end the weekend 15 if Sporting Charleroi wins or draws at home against Sporting Anderlecht on Sunday evening.