KV Oostende stay top after 1-0 win
One of the big surprises of the early stage of the 2015-2016 football season has been without a doubt KV Oostende. After 7 games the Coast Boys were 2 points clear at the top. Saturday evening's West Flemish derby against KV Kortrijk was a chance to extend this lead (for almost a day at least) to 5 points.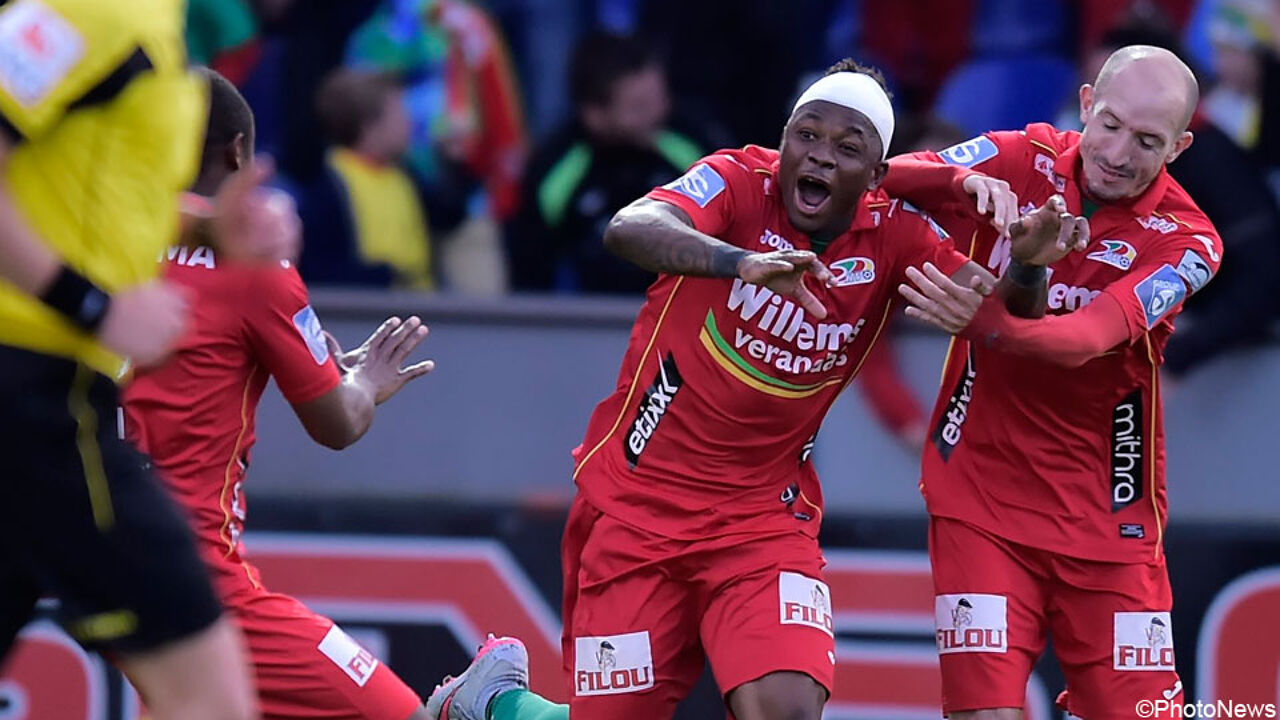 KV Oostende started confidently. However, they created little in the way of chances in front of goal. The balance of power shifted towards KV Kortrijk after around half an hour of play.
Stijn De Smet only had the KVO keeper Ovono to beat, but inexplicable shot over. KV Oostende had a lacklustre star to the second half. However, KV Kortrijk was unable to capitalise. KV Oostende's goal came on the counter-attack.
Cyriac (photo) did the honours on 65 minutes. KVO defended strongly and created some danger in front of the KV Kortrijk goal. However, the score remained 1-0 in KV Oostende's favour.
The result sees KV Oostende go 5 points clear at the top with 19 points from 8 games.
The size of KVO's lead could change depending on the result of the match between Sporting Charleroi and Sporting Anderlecht on Sunday evening. KV Kortrijk is 9th with 9 points.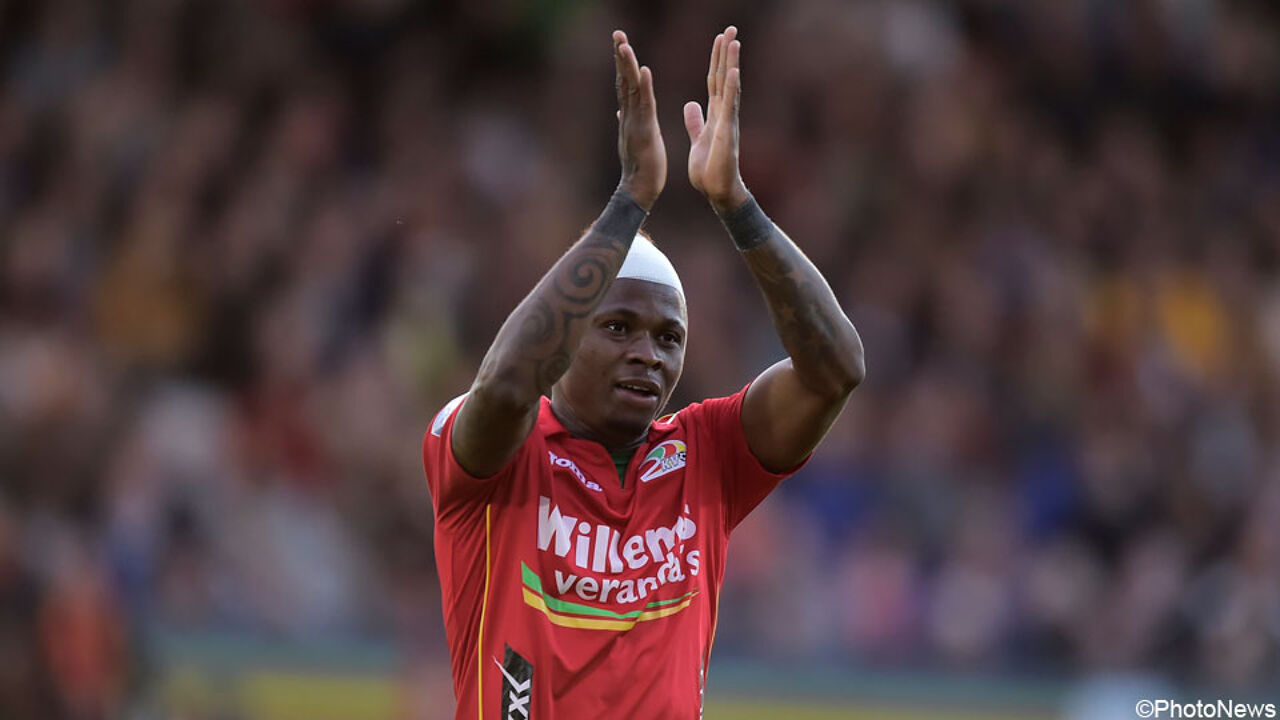 Sint-Truiden enjoy comfortable win Westerlo
Sint-Truiden move up to second place in the league after a 3-0 win away at Westerlo. The first 20 minutes saw sloppy football from both sides. Schoofs opened the scoring for Sint-Truiden with something of a lucky goal.
His shot from 30 metres was deflected by Westerlo's Scheurmans and ended up hitting the back of the net. The level of play improved after the goal. Boli made it 2-0 to Sint-Truiden on 26 minutes.
The Westerlo Coach brought in Schouterden and Aoulad for the second half. Despite pushing forward Westerlo was unable to score. It was over and out for Westerlo when Ruben Fernandes
made it 3-0 to Sint-Truiden 20 minutes from time.
The result sees Sint-Truiden equal second with 14 points from 8 games. Westerlo remains bottom with 6 points.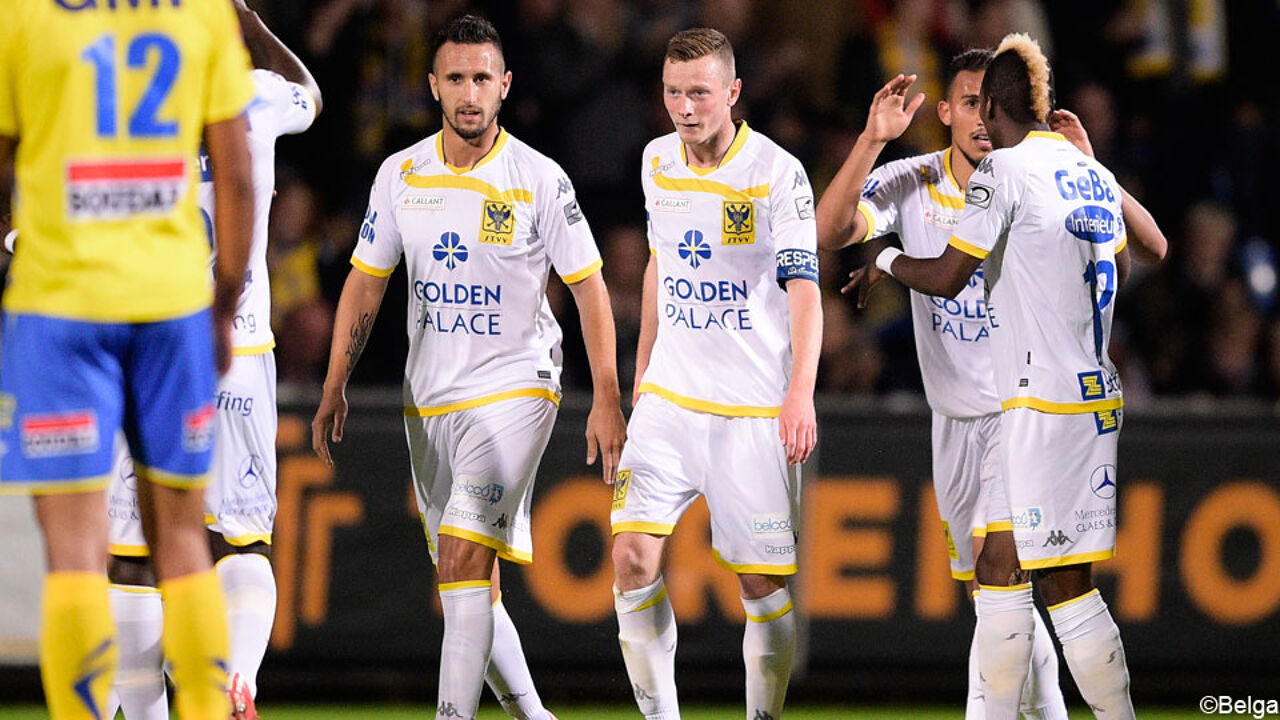 Plenty of goals at OHL – Zulte Waregem
The match between OH Leuven and Zulte Waregem was certainly not devoid of excitement and goal-mouth action.
Lepoint open the scoring for Zulte Waregem on 22 minutes with the visitors going two-up through Baudry five minutes later.
Cerigioni gave OHL fresh hope with his goal on 29 minutes. However, the half ended 3-1 in Zulte Waregem's favour thanks to a 36th minute goal from Thiam.
Trossard's goal on 82 minutes for OHL was not enough for them to salvage anything from the game. The match ended 3-2 to Zulte Waregem.
The result sees Zulte Waregem move up to third place (for the time being) with 14 points from 8 games, OH Leuven is 13 with 7 points.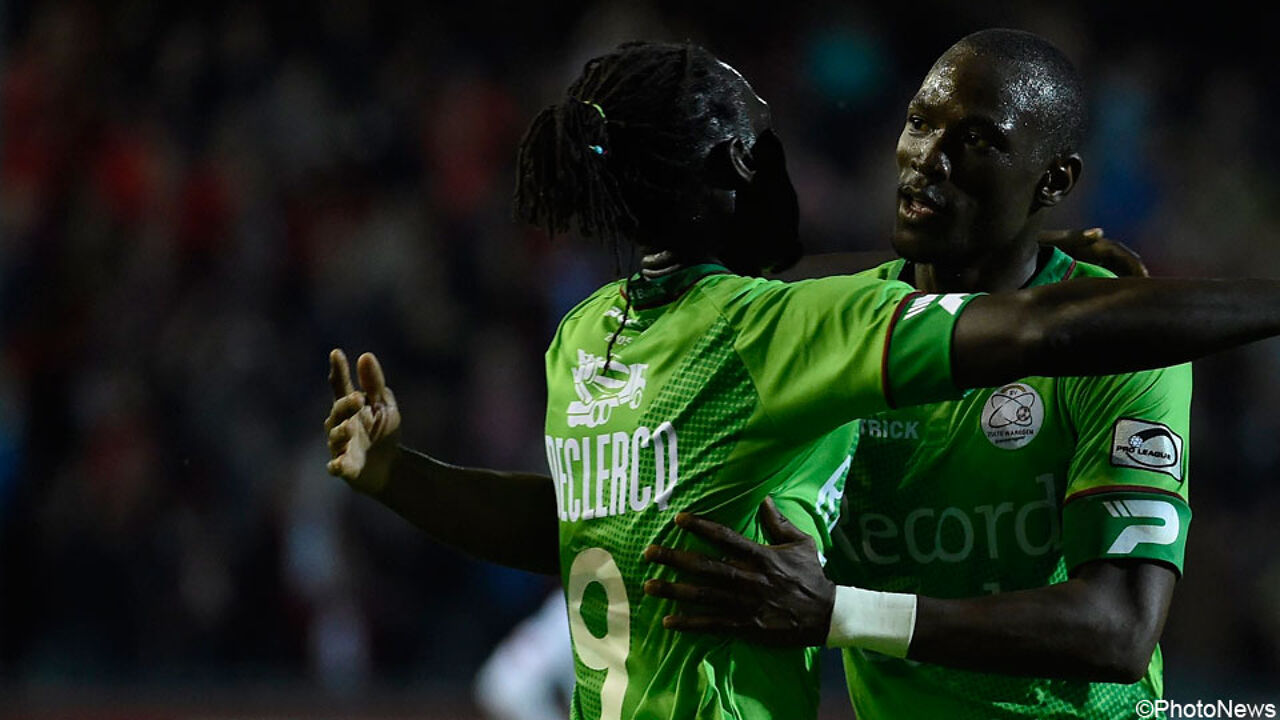 Onwards and upwards for Mouscron-Péruwelz
Mouscron-Péruwelz has moved off the bottom of the league after a 2-1 away win at Sporting Lokeren. Mouscron-Péruwelz's opening goal came early in the game, when Lokeren's Ingason scored an own goal on 4 minutes.
Patosi made equalized for Sporting Lokeren on 8 minutes. Mouscron-Péruwelz's winning goal came 3 minutes from half-time through Dussenne.
The second half remained goalless and the match ended 2-1 in Mouscron-Péruwelz's favour. The result sees Mouscron-Péruwelz move off the bottom spot.
They now have 8 point from 8 games. Sporting Lokeren have the same points tally.