Cameras to help enforce HGV overtaking ban
The Flemish Transport Department hopes to use the so-called "smart cameras" position along motorways in our region to catch lorry drivers that overtake when it is raining. News that the cameras are to be used in this way appears in Monday's editions of the dailies 'De Morgen' and 'Het Laatste Nieuws'.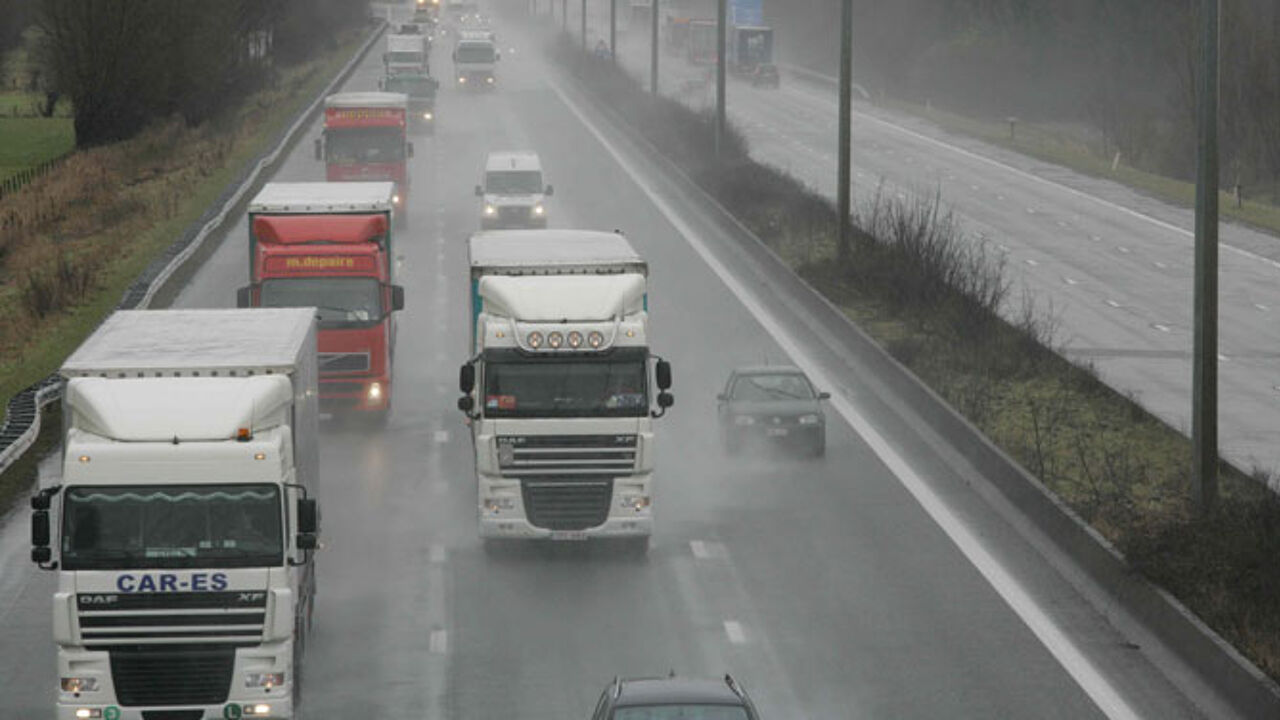 BELGA/ MAETERLINCK NICOLAS
For many years now heavy goods vehicles have been banned from overtaking when it is raining. However, the ban is largely ignored and hardly enforced. During the first 10 months of last year the Federal Traffic Police issued just 496 fines to truckers that had flouted the rule.
The Flemish Roads and Traffic Agency (AWV) now wants to give the police a helping hand. During talks with the Federal Traffic Police AWV offered to make 13 of its smart cameras available to the police to check that the overtaking rule is being adhered to.
The Interior Minister Jan Jambon (Flemish nationalist) confirmed this in response to a question by the Flemish liberal MP Vincent Van Quickenborne. As this would require a change in the law, consultative talkes will be held by with the Federal Transport Minister Jacqueline Galant (Francophone liberal). Currently, evidence of HGV drivers flouting the ban on overtaking when it is raining can't be used if it was gathered by an unmanned camera.
Currently, the cameras are used by the Flemish Taxation Department to check that hauliers have paid their road tax.