Protest posters showing ministers on wet locations
The environmental pressure organisation Greenpeace has put 21 boards in fountains, rivers and streams in Brussels (11), Antwerp (3), Ghent (3), Namur (1), Charleroi (2) and Tournai (1). Each board displays a portrait of one of the four Belgian ministers responsible for climate policies, together with the slogan "I don't really believe in global warming".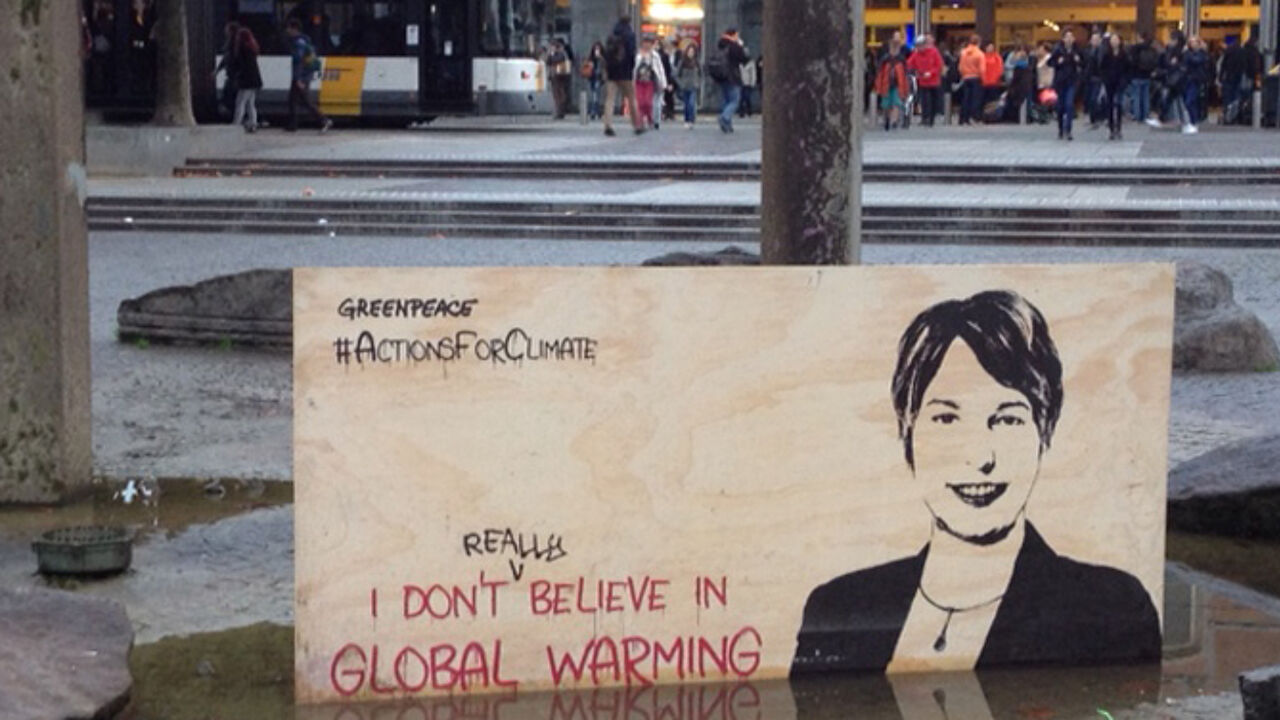 Joeri Thijs of Greenpeace Belgium explains that the locations were chosen to symbolise rising water levels and climate change. The organisation set up the initiative to tackle "the negative paralysis in Belgian climate policies".
"While the world is gearing up for a crucial climate summit in Paris, and while an 'energy revolution' is taking place in China, Europe, the U.S. and India, with massive investments in sustainable energy, the Belgian ministers seem to be stuck in a kind a denial phase," Greenpeace claims.
It is not sure yet whether Belgium will meet the 2020 climate goals, and there is still no deal between the different regions and the federal level to decide who has to make which effort. "Our governments lack a coordinated climate policy and an energy vision. They are not motivated to invest in sustainable alternatives like renewable energy. For us, it's clear: our ministers don't really believe in climate change. It's up to them to prove us wrong."