Giant crab on the beach at Knokke
The artist Wim Tellier has created a 3,000 square metre work that can now be seen on the beach at West Flemish coastal resort of Knokke-Heist. Wim Tellier is best-known for his work with enlarged photographs.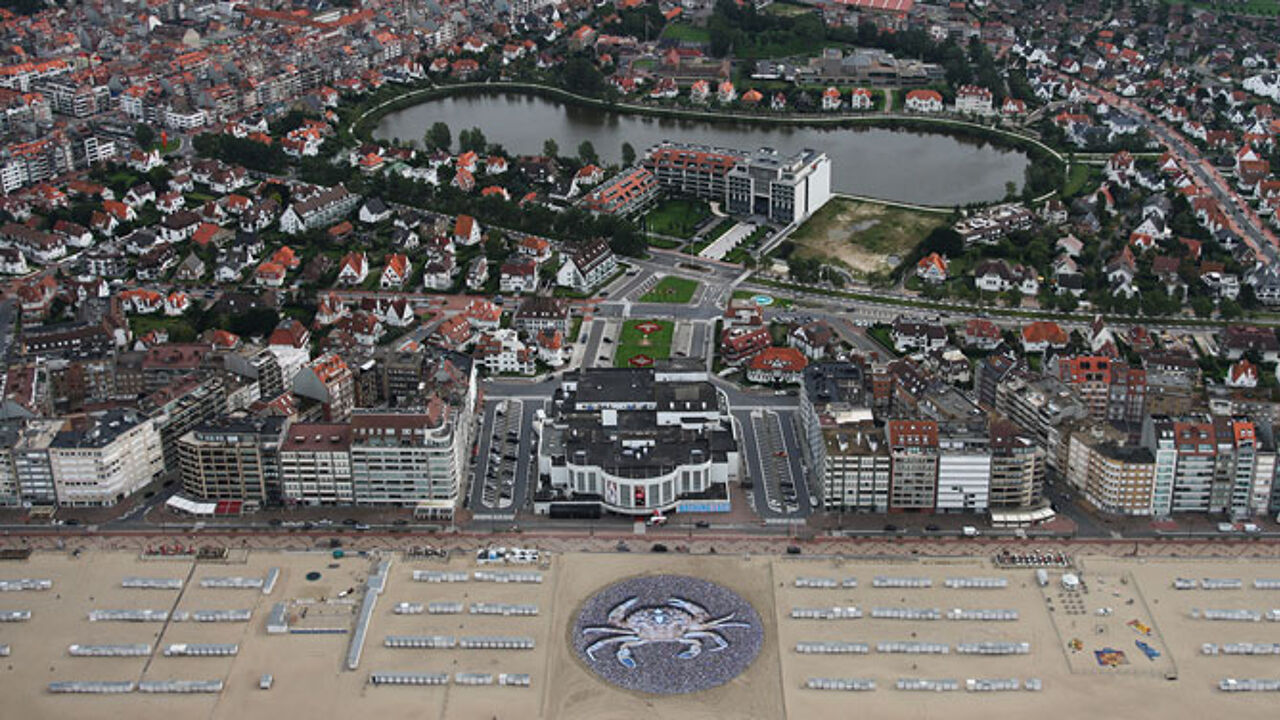 For the piece "Time" that is now to be found on the beach at Knokke-Heist Wim Tellier used a photograph of a small crab that had been blown up by a factor of 1,000.
"Time" can be found on the stretch of beach just in front of the casino. In the background of the work are 400 unique landscapes from around the world. All 400 of the landscapes come from photographs taken by Wim Tellier over the past year.