Steven Decraene: Egypt is a special case
Egypt has always been one of the most cultural destinations on earth, but the current Islamophobic feelings threaten Egypt's touristic status. The great challenge for this vast country with its ancient pyramids and modern sea resorts is to keep tourists safe and give them a reassuring memory of their visit. If Egypt succeeds in doing so, the number of visitors will rise again. Today only 9,5 million tourists a year pay a visit to the ancient shrines, whereas before the revolution of 2011, the number of tourists was at a record high of 14,5 million a year.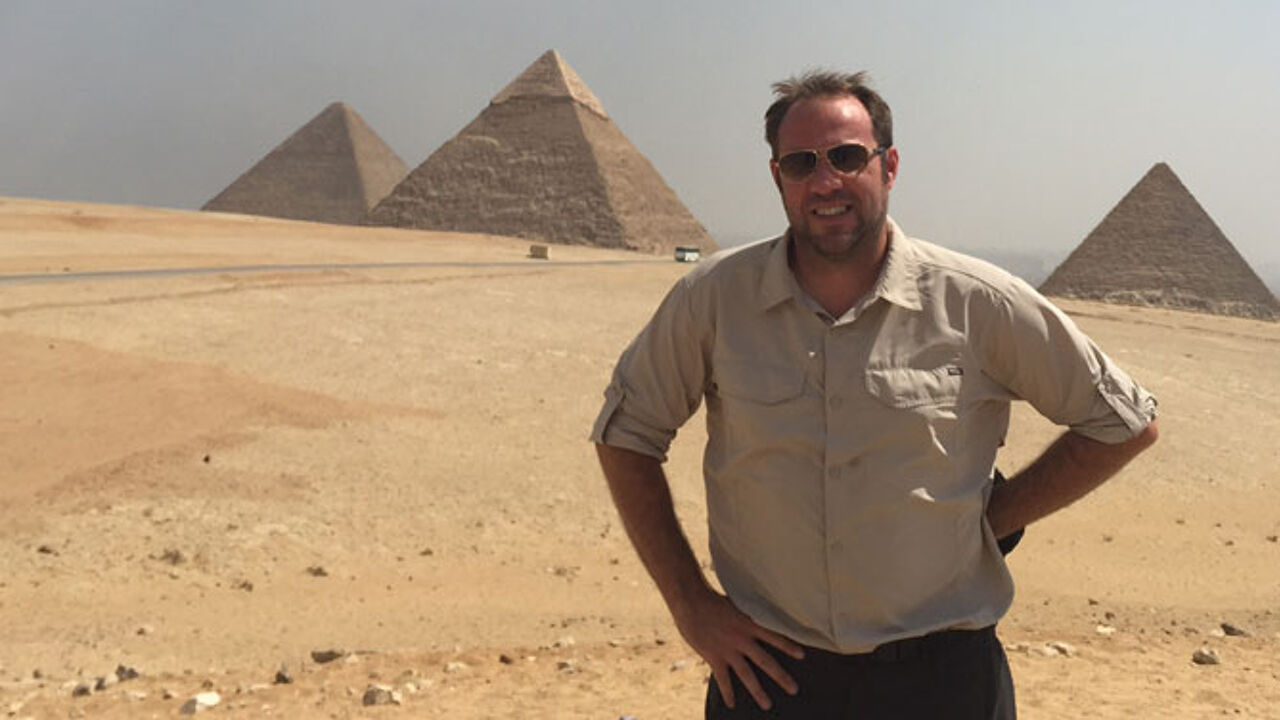 A walk around the Pyramids and the Sphinx in Giza is not what it used to be: no gathering crowds or yelling vendors, but a quiet and peaceful stroll along these world wonders of art. The local guide tells me that this has been the scene for 5 years now and many local shopkeepers are getting desperate.
Something has to be done. Opening the Grand Egyptian Museum next to the Pyramids can be a good start, but the project is still well underway. Promoting cheaper flights from Egyptair into Caïro is being discussed, but the number one priority remains the security around the cultural sites.
Well, as far as I can see, that has been taken care of. On every street leading to Giza, checkpoints are installed and armed policemen are guarding the site.
British security teams sent out by London
The Egyptian Tourist Authority confirms the inspection of all its touristic hotspots by a British security team. The security agents toured Egypt last month and were part of a bigger operation to screen all holiday destinations in the Middle East and North Africa after the terror attacks in Tunisia.
Overall, their inspection report was good and they were impressed by the human intelligence skills of the Egyptian security forces. Still, the mistake in which 12 tourists were accidentally killed by army forces on September 14, has put the security issue back on the table.
Even for a short drive to the archeological site of Dahshour, some 25 kilometers out of Caïro, we are escorted by heavily armed policemen.
That's not all, in our car sits a civilian bodyguard armed with a machine gun. He is our liason officer: he speaks English, knows most of the officers along the road and keeps us close protection.
It may look like a bit paranoia, but for Egyptian authorities it proofs that they have the resources to manage the threat.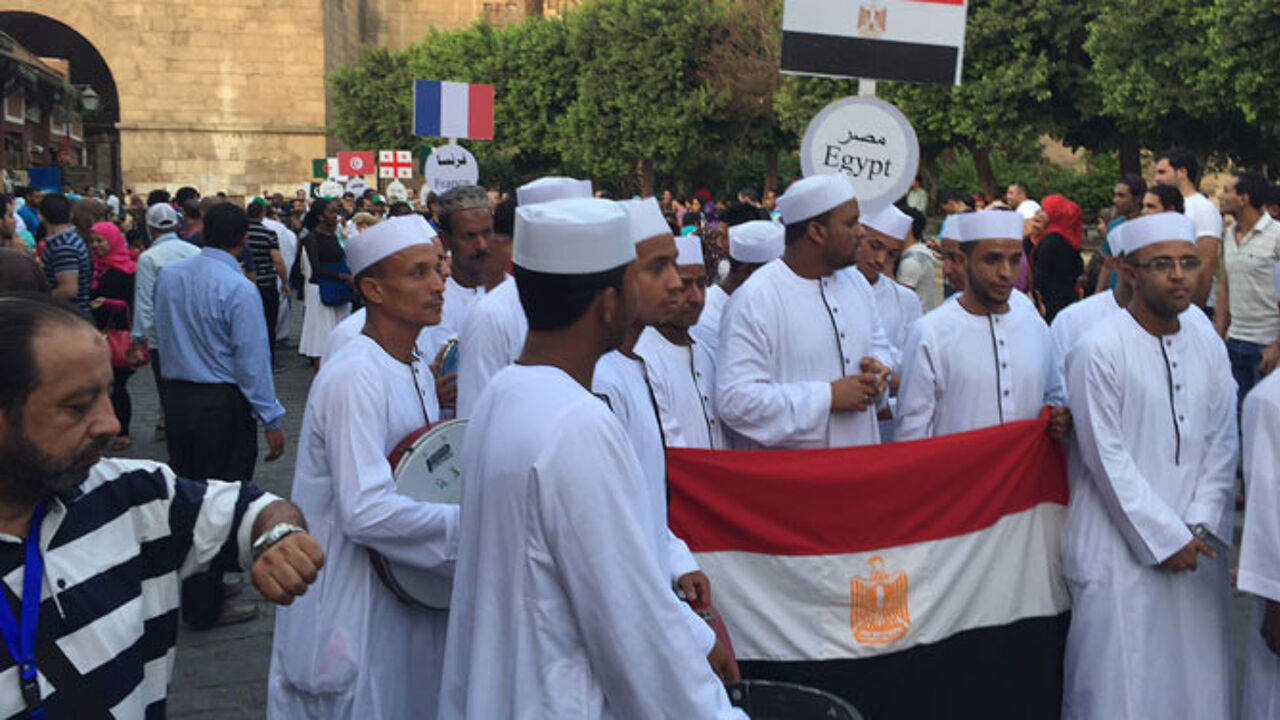 Managing Perception
Someone who has to manage more than the security issues, but also has to change the perception of Egypt is Hisham Zaazou, the newly appointed Minister of Tourism (photo, right).
When I meet him, he is only one day in office and still trying to get his head around all the congratulations and good advice of his fellow ministers.
Welcome in my office, you are the first journalist I meet in my third term as minister," he smiles. Indeed, Zaazou is a rare example of a minister who served under president Mubarak, president Mursi and nowadays under president Al-Sisi.
Praised for his knowledge of the tourist sector and also hailed for his stance against the Muslim Brotherhood in the end.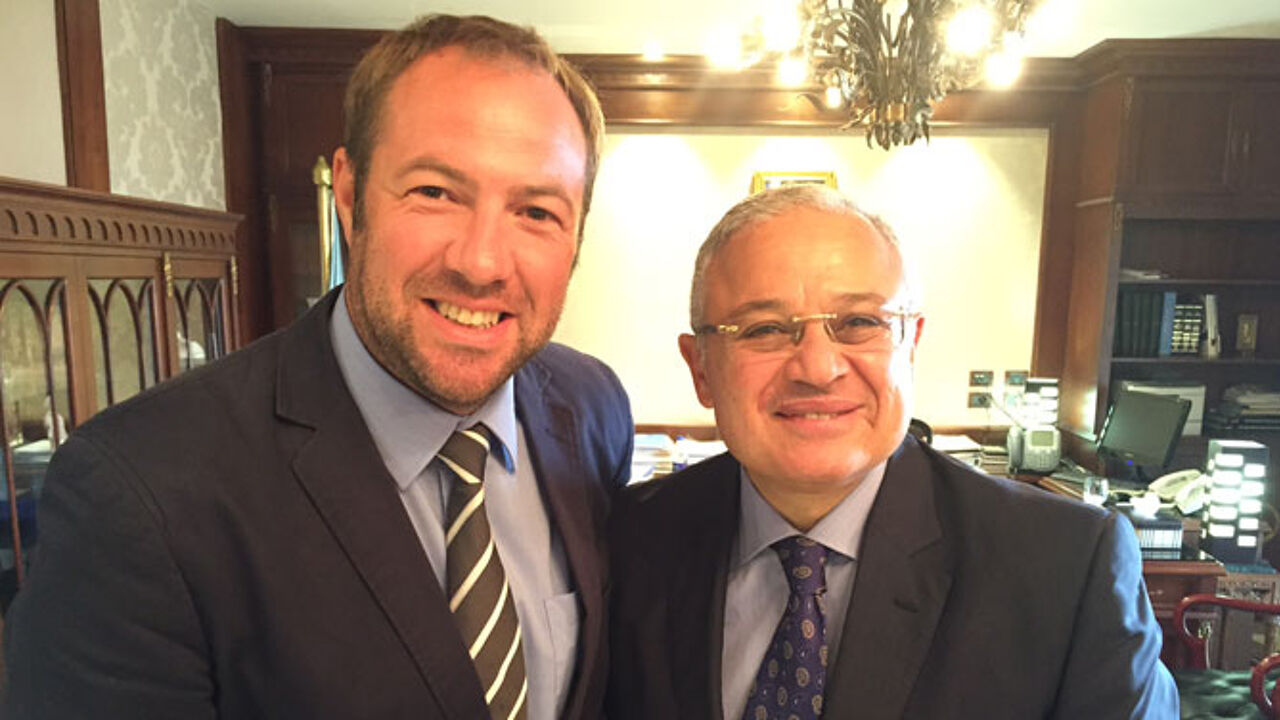 "Bikinis are welcome, booze will be served"
When he was a tourist minister under president Mursi, Zaazou attracted media attention by his slogan: "bikinis are welcome in Egypt and booze will be served."
It was his way of telling Western tourists that at least he wouldn't change the ways of receiving tourists in Egypt. Mursi didn't approve but he didn't dare to fire Zaazou either.
Eventually, Zaazou himself resigned when it was clear that Mursi's Muslim Brotherhood would not back down from radical religious stances.
Today, Zaazou finds himself in an equally challenging position. His president, Al Sisi, wants to see results and therefor creative and innovative steps are necessary. Zaazou wants to attract more foreign visitors by subsidizing some airline seats of Egyptair or by planning direct flights from European capitals to Luxor.
"Especially, the cultural destinations like Caïro, Luxor and Aswan need our attention because those tourists there spend more money than the leisure tourists in Hurghada and Sharm-El-Sjeik. But first of all I have to communicate more about our efforts to keep tourists safe."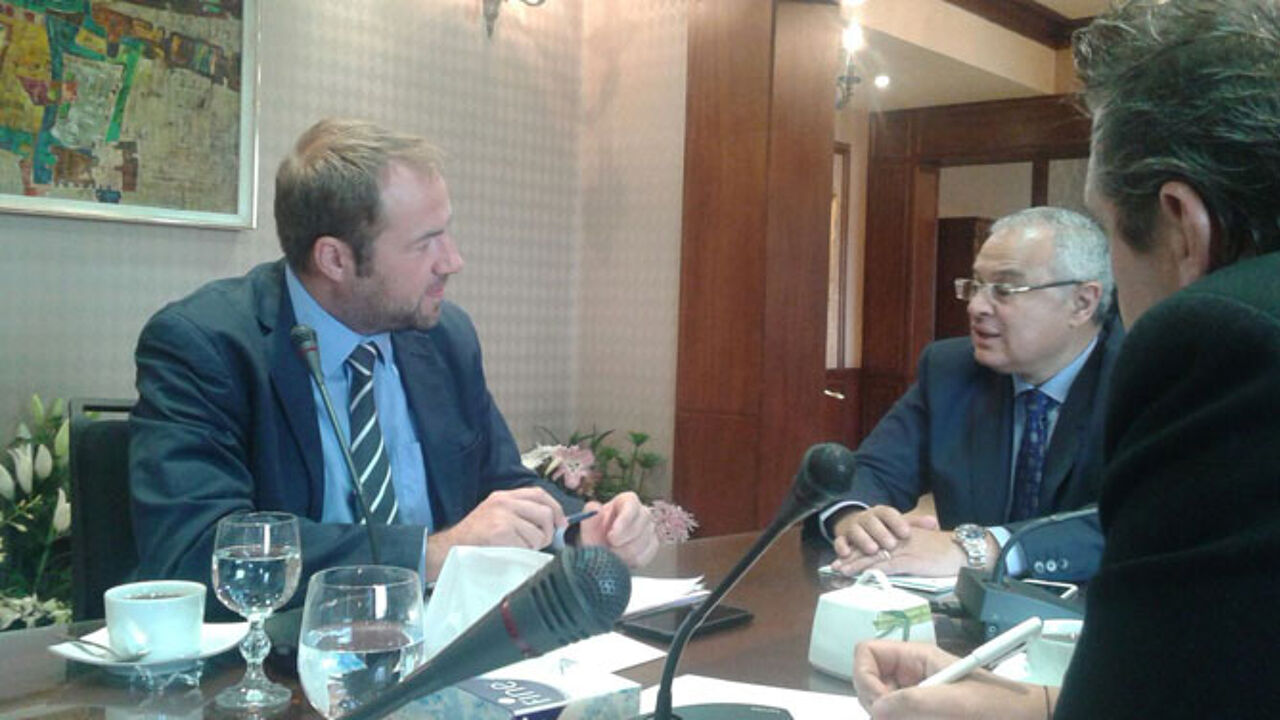 "An oasis of peace, surrounded by trouble"
As a big country not far away from Libya and Syria, Egypt has trouble in conveying the message of being safe. "Our army is strong and our president is strong-minded.
Some would call him a dictator but he just installs law and order in Egypt and that's the difference with our neighbouring countries," Zaazou continues, " I would say that Egypt is an oasis of peace, around us is turmoil. Problems everywhere but not in Egypt. Egypt is a special case, so I say to all Belgians and Europeans, come and see for yourself."
A few hours after my interview with the minister, I walk down the streets of Khan El Khalili, the old market place and one of the biggest souks in the Middle East. Not many tourists cross my path, there are enough policemen to guard each one of them personally.
In the Naguib Mahfouz Café where the waiters still boast a traditional fez, I read the Egyptian Gazette. On page 2, in a small box, there is the news of a bomb blast in Caïro. It is treated as a "fait divers". Just when I am ready to leave the café, the man next to me offers me a drink.
He smiles as he sees my surprise on my face. "I just want to thank you for visiting our city and trying to understand our feelings in this moment of history," he tells me. Fear is just a state of mind, like the minister told me. If you are ready to embrace the unexpected and cherish the old artefacts, Egypt will never disappoint you.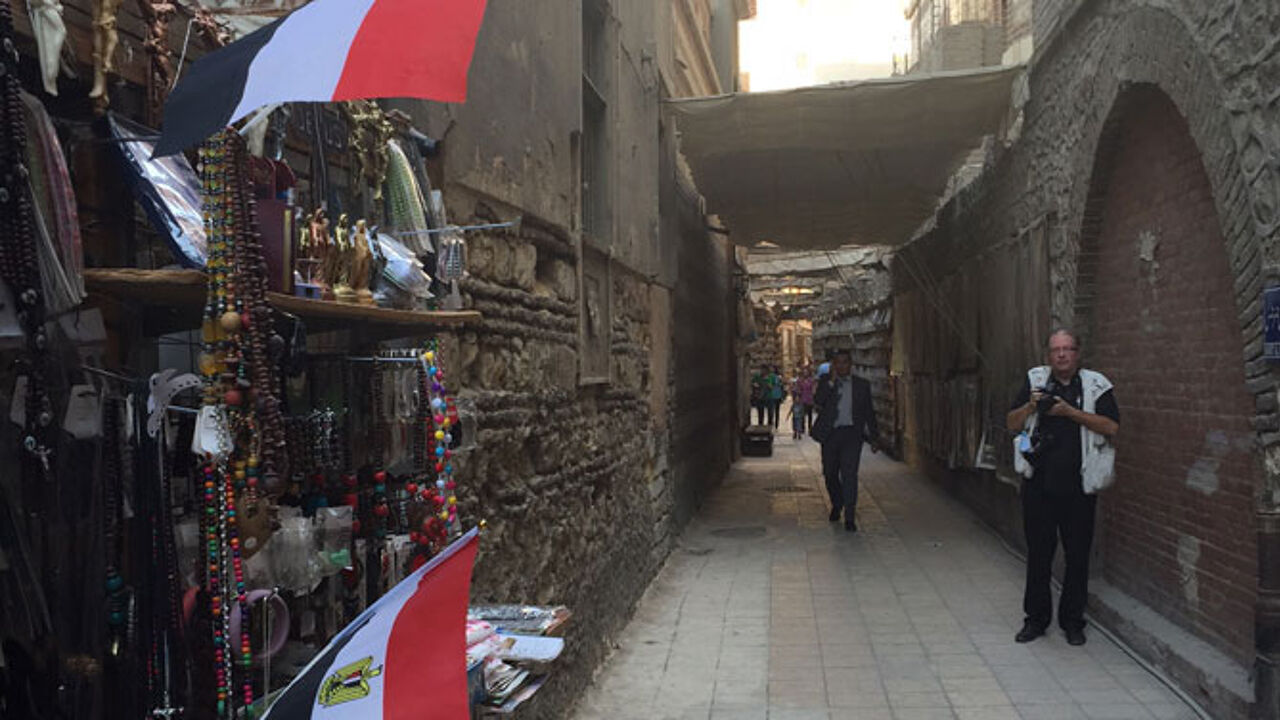 Steven Decraene is a journalist for VRT News and has been reporting on tourism for 15 years.