Flanders in Tesla's top-5, says CEO Elon Musk
The American builder of electric cars, Tesla, is not ruling out a production site for cars or battery packs in Flanders in the future. Tesla CEO Elon Musk said this after meeting a delegation of the Flemish government. Musk also met King Filip and had an appointment in the port of Antwerp.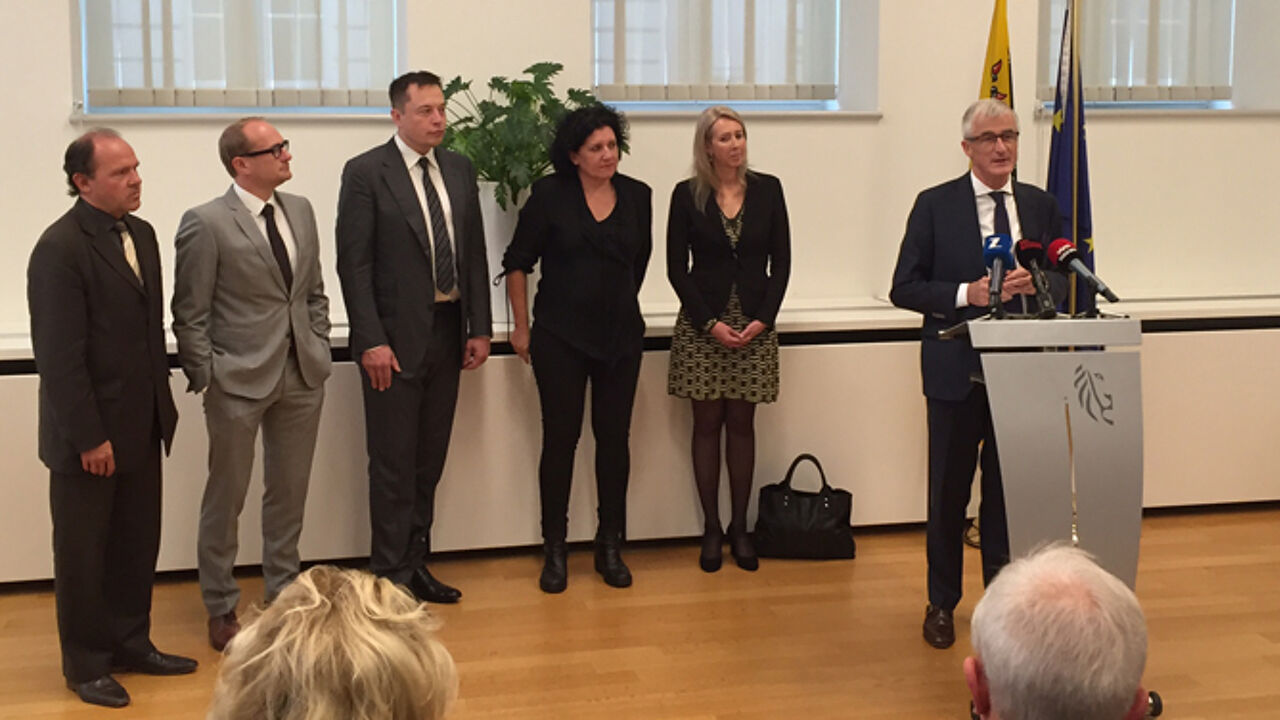 Flemish PM Geert Bourgeois speaking after the meeting with Tesla.
"At present, we still have a lot of production capacity left in our plant in California, but in the longer run we will look at opportunities for local production in Europe", Musk said. "Flanders is certainly in the top-5" of potential new sites he added.
Musk also said he was "very impressed" by the way the Flemish government is focusing on electric cars and renewable energy.
Musk has a busy agenda in Belgium. He is meeting King Filip and later also the Antwerp Burgomaster Bart De Wever. They will drive to the port of Antwerp in a Tesla together where more talks are taking place.
43-year-old Musk, dubbed the new Steve Jobs, is also the man behind Paypal and has many ambitious projects running, including SpaceX to have people travel to space and the Hyperloop, a high-speed transportation system via tubes.