National football stadium in jeopardy
Anderlecht have announced they will not take part in the project concerning the new national football stadium. This surprise decision was announced this morning. Anderlecht's participation was needed to make the long-term budget for the exploitation of the grounds fit. It is unclear what will happen next, but Belgium needs the new national stadium to act as one of the hosting countries for Euro 2020.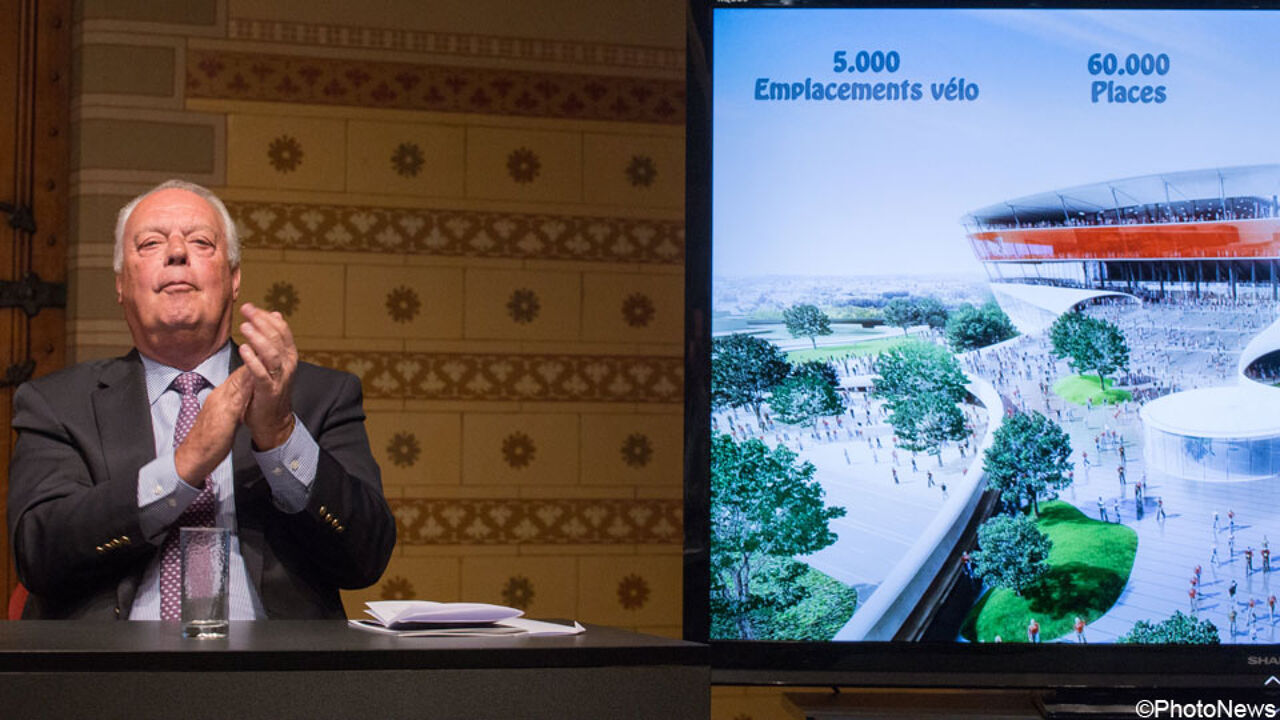 Anderlecht President Roger Van den Stock.
A complete deal for the construction of a brand new stadium on Parking C of the Heizel site was worked out in June. One of the things that had been agreed, was that Anderlecht would make the stadium the venue for their home matches.
The present Astridpark in the Brussels suburb of Anderlecht is deemed too small. Anderlecht would pay an annual rent to use the infrastructure, although a precise amount was never mentioned (there are talks of 10 million per year, red). The high rent is one issue. Anderlecht would also prefer a smaller stadium than the 60,000 seater which is on the table.
Anderlecht had only agreed under certain conditions though, and are now making a U-turn. The Board of Directors decided to reject the package deal yesterday evening "after a thorough evaluation". The project is said "to clash with the club's long-term vision on its further development." In other words: the club finds the stadium too big, and the rent it would have to cough up impacts too much on the budget.
Time is running out, meanwhile. Even with Anderlecht joining the deal, there was hardly any time left. Anderlecht's decision puts the new national football stadium in jeopardy. Nobody knows what should happen next, if Anderlecht stick to their position.
It is, of course, possible that the latest Anderlecht move is just a manoeuvre to put some extra pressure on the case and to have certain things adjusted to their demands. Anderlecht spokesman David Steegen told the VRT "that the doors haven't been closed".