Egyptian mummies checked in Brussels scanner
25 Egyptian mummies have been fitted into a Belgian hospital scanner for detailed research. It was the Brussels Saint-Luc Hospital that had the honour in what is said to be a first for Belgium. The event was set up as more detailed research is possible thanks to new methods.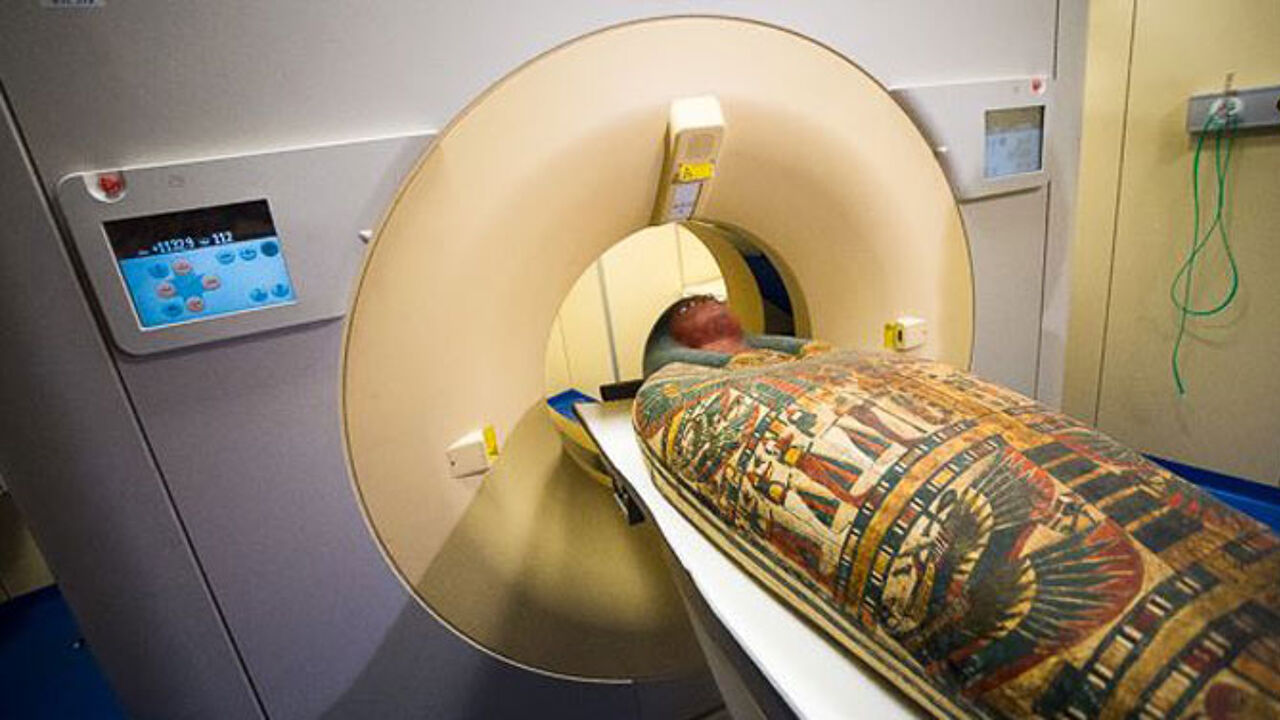 CUSL / Hugues Depasse
The scanning was part of a doctorate thesis and happened on the eve of the exhibition "Sarcophagi. Onder de sterren van Noet" (Sarcophagi. Under the stars of Nut) which will take place between 15 October and 20 April in the Royal Museums for Art and History at the Jubelpark (Cinquantenaire).
Some mummies at the museum had been scanned before, but the new technologies allow a more detailed research. 10 human mummies and 15 mummified animals have been scanned since 10 August. The scanning was a kind of test, as the new hospital scanners had only worked with living humans until now.
"Make sure no patient would bump into a mummy"
The experiment involved certain challenges, including the transport of the mummies to hospital, their size, the delicate material, hospital hygiene rules and... "we had to avoid that patients would bump into a mummy in the hospital corridors. That's why we did the work outside normal hours", explains Professor Emmanuel Coche of Saint-Luc.
Remains of a hand in dog mummie
The new non-invasive techniques allowed researchers to get a detailed image of the inside without damaging the mummie itself. The scans were of the highest quality and established images in 2D and 3D.
The results will be presented to the public during the upcoming exhibition, but it learns us something about the techniques that were used to mummify the dead at that time (and of the social status of the deceased), about diseases in the Egyptian age or the cause of death of some of the dead. One dog mummy was found to contain the remains of a human hand.
More information can be found on the Facebook page of Saint-Luc. (in French)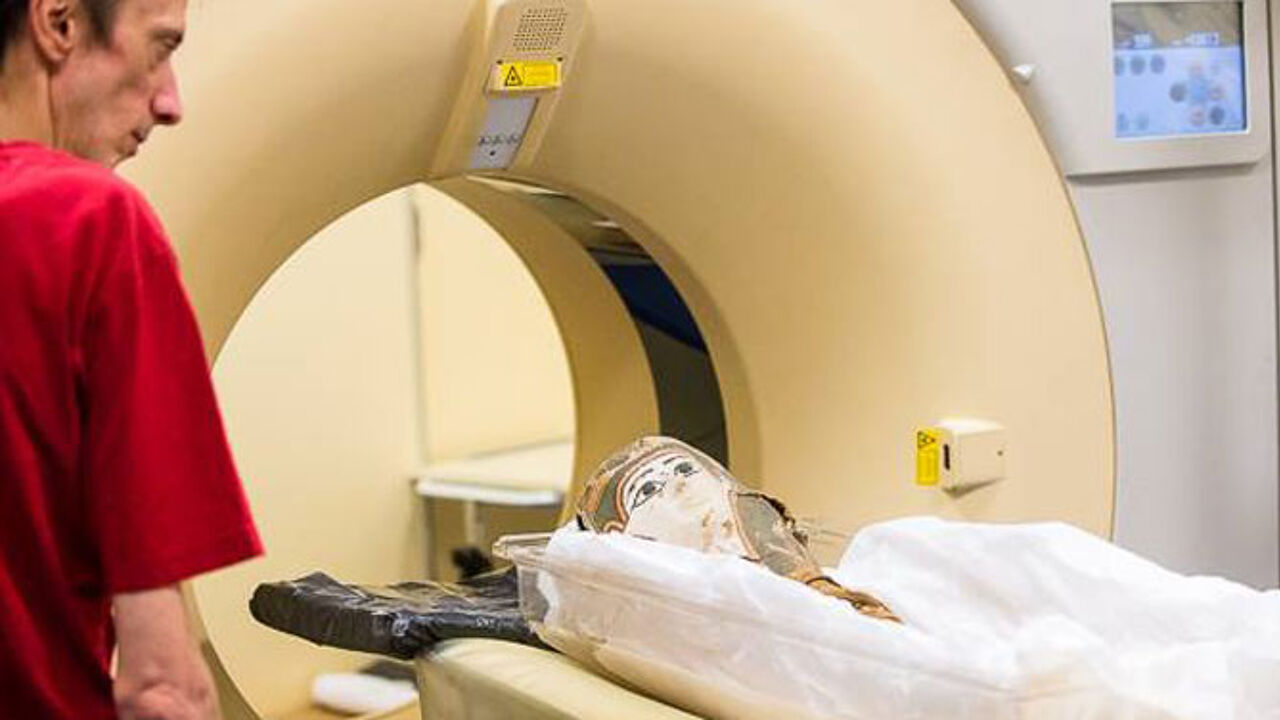 CUSL / Hugues Depasse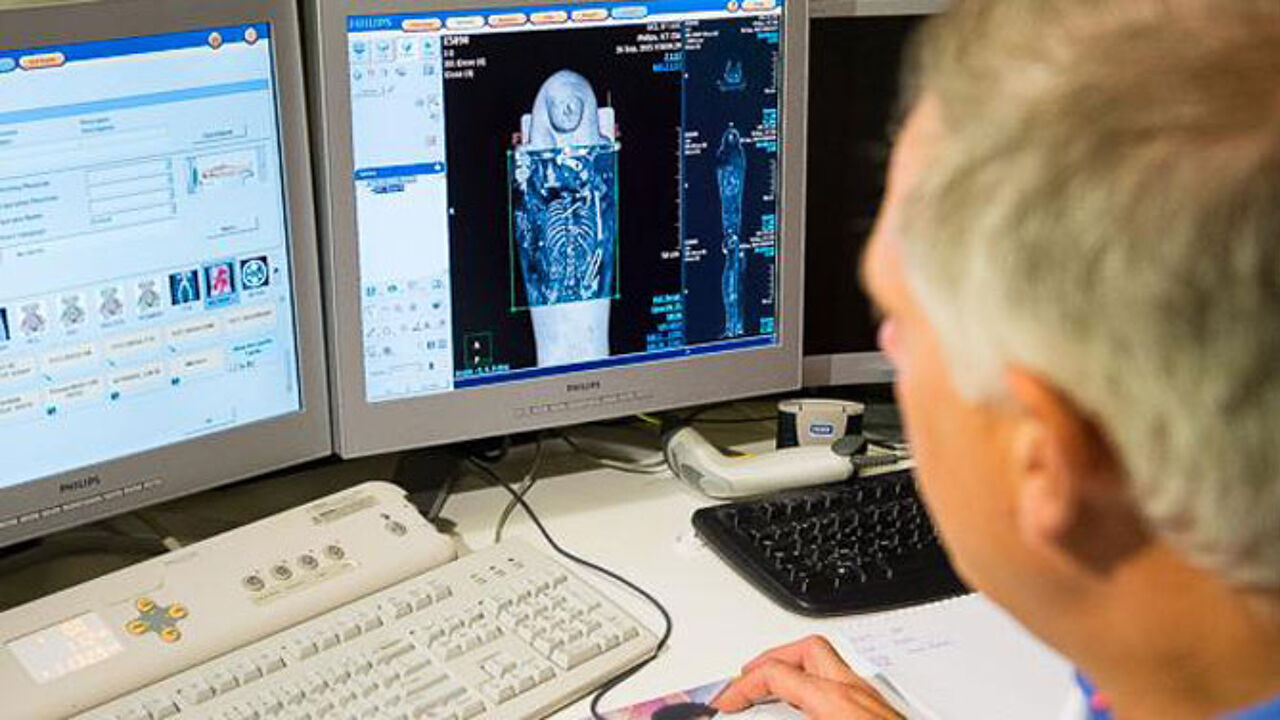 CUSL / Hugues Depasse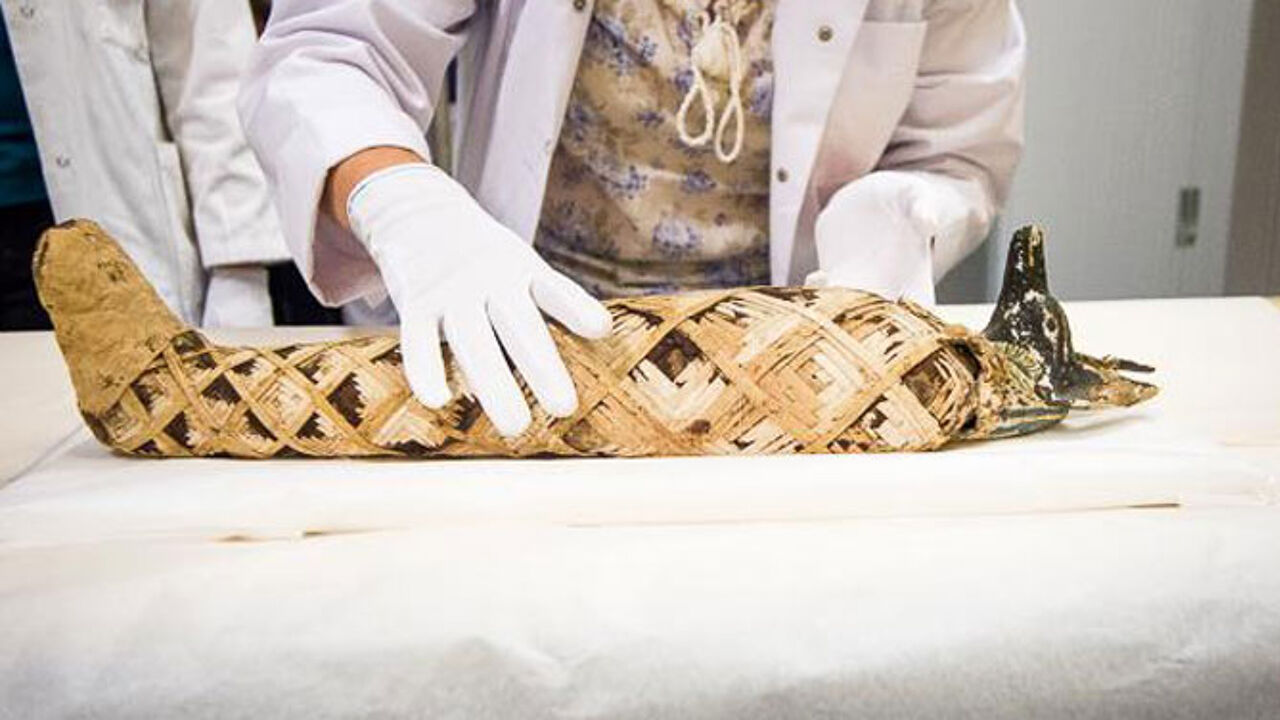 CUSL / Hugues Depasse