800 passengers evacuated from train in Buda after smoke alert
800 people were evacuated from a morning train packed with commuters at Buda station (Vilvoorde) as smoke was seen coming out of one of the electric engines. The incident happened on an early train linking Essen (Antwerp area) to Brussels South. Nobody was injured and there was no panic, says Frédéric Petit of Infrabel, the company responsible for rail infrastructure.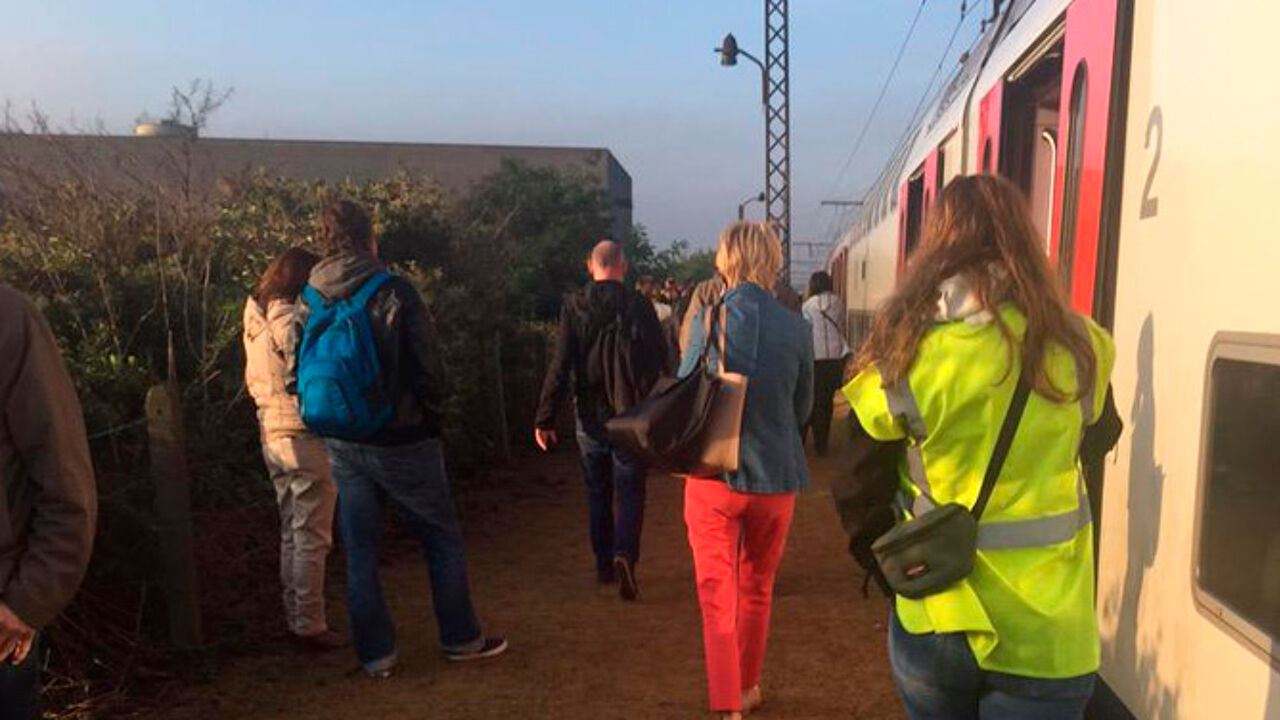 The smoke alert was issued around 6:40am. The double-decker train stopped in the next station, at Buda between Vilvoorde and Brussels. "The 800 passengers were able to alight in perfectly safe conditions on the platform, and were able to switch to another train", Petit explained. There was never panic, and the situation was soon under control thanks to the help of the fire services.  
However, the incident caused considerable disruption in the morning rush hour. This is because fire services demanded that the electric overhead cables were put offline for safety reasons. One of the four tracks on the busy stretch between Vilvoorde and Brussels North was out of order. Rail services between Antwerp and Brussels were affected.
"We will have to wait and see when the stranded train can continue its journey", Petit said this morning before 9am, as Belgian Rail was waiting for the go-ahead of fire services.