Bart De Wever: "Catalonia gave a clear signal that can't be ignored"
The president of the Flemish nationalist party N-VA, Bart De Wever, told the Belgian press agency Belga after the elections in the Spanish region of Catalunya that "Catalan people have given a clear signal that can't just be ignored." He added that "people opted for a sovereign Catalonia, something which will have to be taken into account."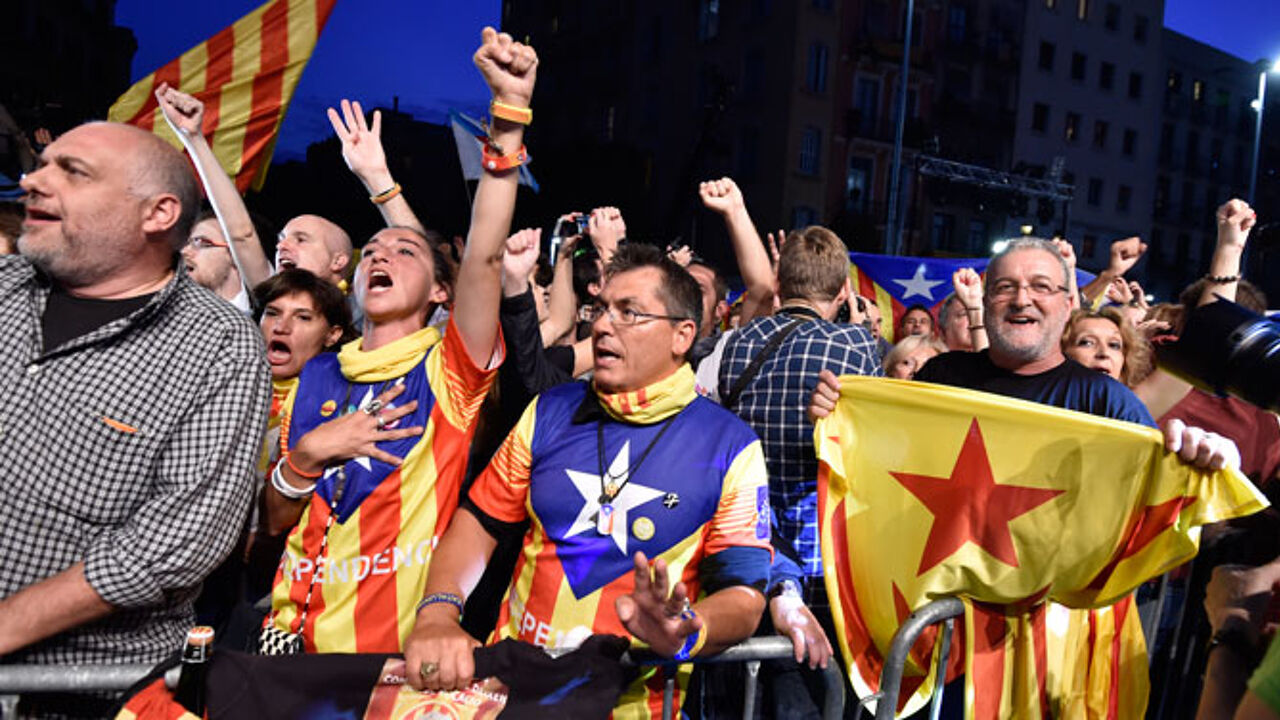 Supporters af Catalan independence celebrating the win.
Bart De Wever heads the N-VA, the biggest party in Flanders that supports the independence of the Flemish region. The N-VA is part of both the Flemish and the federal government, but is the only one in the coalition that wants Flanders to become independent.
Members of the N-VA were eager to see the outcome of the elections in Catalonia, which were seen as a kind of unofficial referendum about Catalan independence.
The elections had a record turnout of 78 percent, which was a big boost to independence campaigners. Separatist parties joining forces under the umbrella of "Junts pel Si" (Together for Yes) won 62 seats in the regional parliament, while the leftist CUP party had 10.
Together they have an absolute majority of 72 of 135 seats in parliament, despite falling short of 50 percent of the votes in general numbers - they gained 47.8 per cent of the votes, which complicates matters, red. Together, they want to start paving the road to indepence, against the will of the central Spanish government.
Bart De Wever sent his congratulations to the secessionist list 'Junts pel Si' and said that their victory shouldn't be ignored. "I congratulate them with their excellent result. I can only express my hopes that the Spanish and Catalan government will cooperate to reach a political solution without any taboos." 
The Flemish Premier Geert Bourgeois (N-VA) congratulated his Catalan colleague Artur Mas. He also said that the Catalan people have given a clear signal and added that he is "looking forward to strengthening the cooperation between Flanders and Catalonia in the coming years".