Man swims 4 hours to Ostend to get help
Two people have been rescued off the Ostend coast after their catamaran had capsized. The incident happened on Sunday night. A third man had decided to swim back to the beach to get help. He eventually got there, but only after 4 hours' swimming.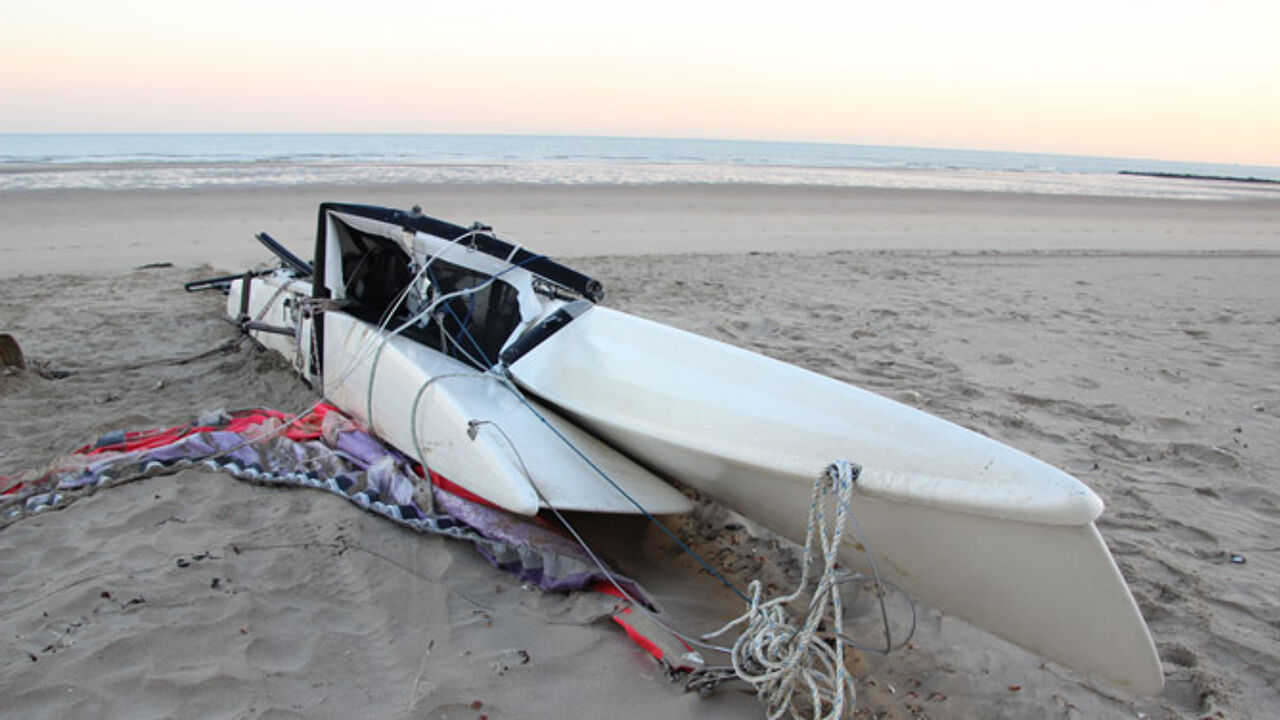 The three had departed from the coastal resort of De Haan earlier in the evening. They were first pushed to the west by a strong easterly wind, but really got into trouble when they lost control of their catamaran and the vessel capsized. This reportedly happened after one of its two bases caught water. It got heavier and they were unable to get the catamaran back in sailing position.
One of the three passengers decided to swim to the beach to alert rescue services. He arrived around 10pm, after which a helicopter was sent from the airbase in Koksijde to rescue the others.
It took the helicopter 1 hour to locate the catamaran. The two victims had managed to stay on the capsized boat and were suffering from hypothermia. The man that had swum to the coast was completely exhausted. All three of them were taken to hospital.
The wind was blowing at 5 Beaufort yesterday. Such a strong wind usually means that sailing is banned unless you get a special permission. It is unlikely that the 3 had obtained that permission. They also left without proper communication tools, which is why one man had to swim back to the beach.