Belgium takes to facebook to deter Iraqi asylum seekers
The Belgian Foreign Ministry has launched a social media drive to deter people from Iraq from coming to Belgium to apply for political asylum. According to Belgian Asylum Minister Theo Francken the campaign had reached 174,000 people in only seven hours.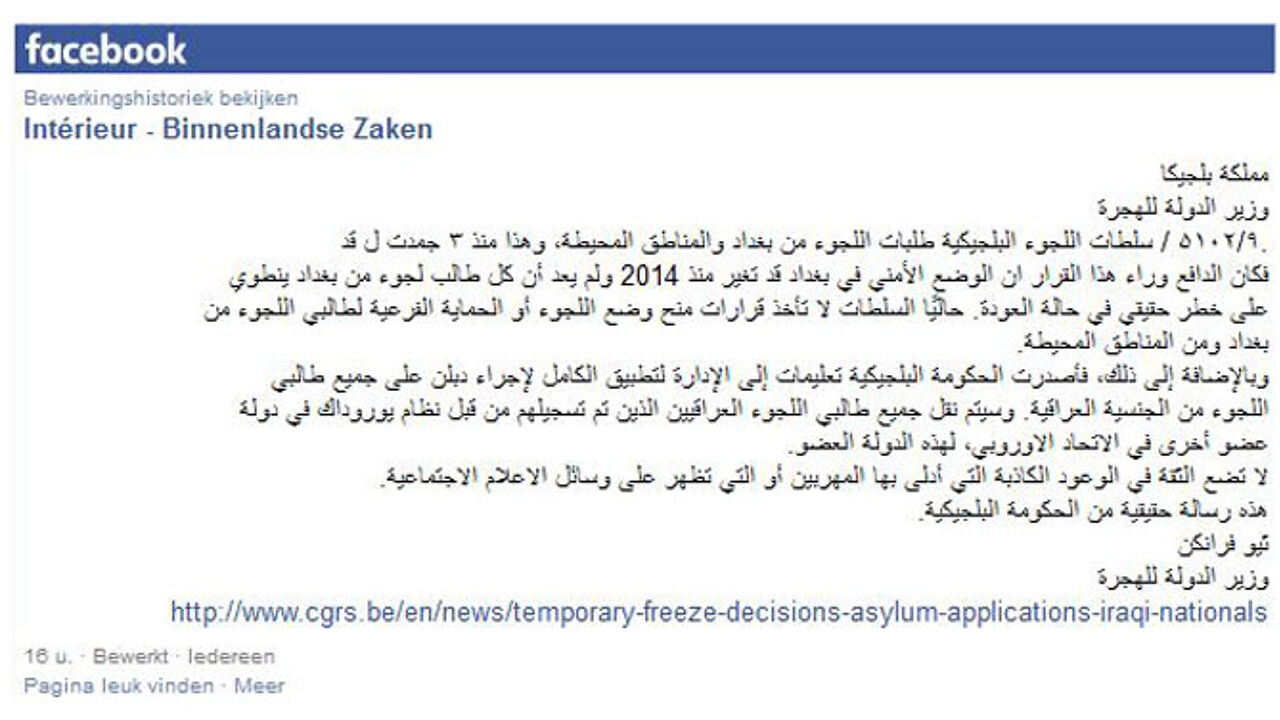 A notice has been posted on facebook. It is mainly intended for people in the greater Baghdad area. It states that asylum or protection will not be given to each and every asylum seeker from that city because the security situation in Baghdad has now changed.
People are being warned against the false promises of people traffickers.
A link provides more information about Belgium's decision no longer to accept asylum applications from Iraqis.
Just under half of all asylum seekers arriving in Belgium last month hailed from Iraq. Most were single men from the Baghdad area.