Priceless strip cartoons found under wallpaper
Workmen have discovered several original drawings by the Belgian cartoonists Franquin, Roba, Peyo, MiTacq and Hubinon. The cartoons were drawn on the wallpaper and were hidden under five other layers.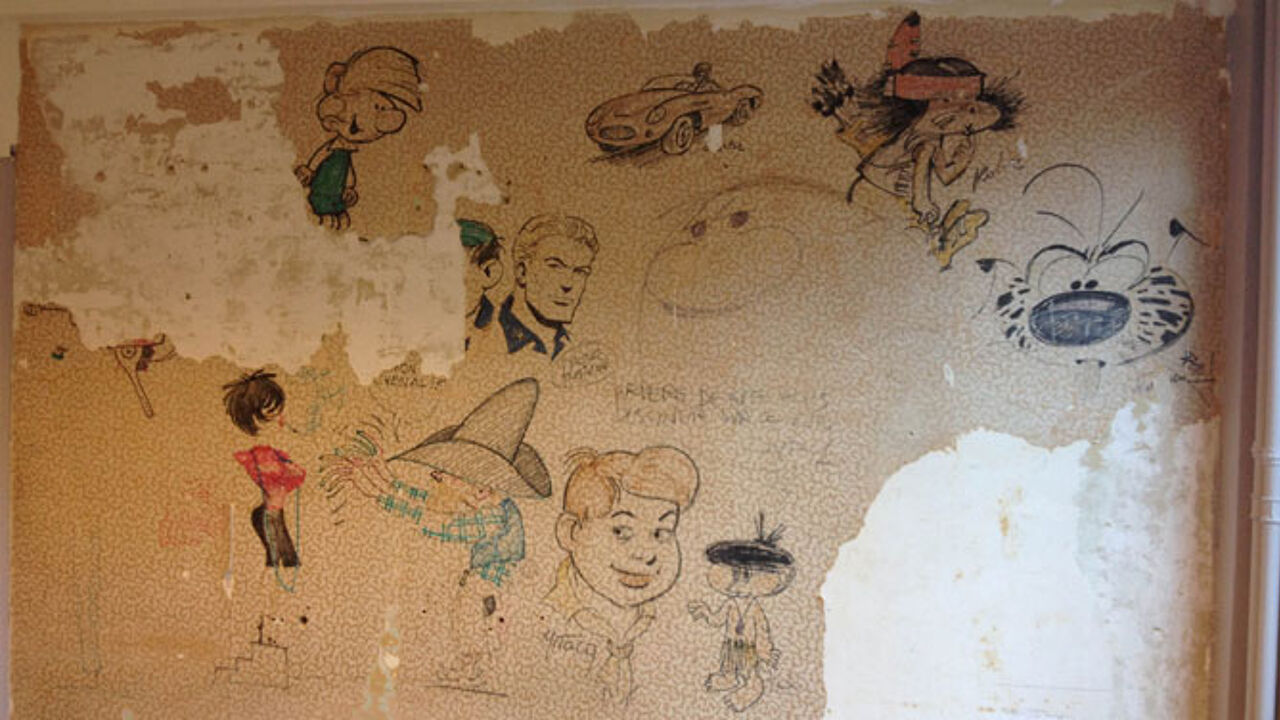 The discovery made in 2013 has only now been made public.  It shows that the cartoonists did not limit themselves to drawing on drawing paper. Wall paper too was an alternative. Workmen made this unique discovery in the office of the liberal public sector workers' union in the Centrumgalerij in central Brussels.
The cartoonists, André Franquin, Jean Roba, Pierre Culliford (Peyo), Michel Tacq (MiTacq) and Victor Hubinon created some of Belgium's best known strip cartoon heroes.
When the discovery was made the union immediately contacted Belgium's Strip Cartoon Centre, but because of a lack of money it was unable to offer a solution. The union then decided to protect the drawings against ultraviolet light and place them behind glass panelling. It is now considering opening the office to the general public.