Border checks have a difficult start
The re-introduction of border checks to help combat human trafficking has had something of a sluggish start. According to the police union Sypol, just 8 officers have been deployed to keep an eye on 200 kilometres in the East of the country. However, both police chiefs and the Ministry of the Interior dismiss the criticism. Both say that they are doing more than just watching the borders and that "between 30 and 60 extra officers " have been assigned to the fight against human trafficking each day.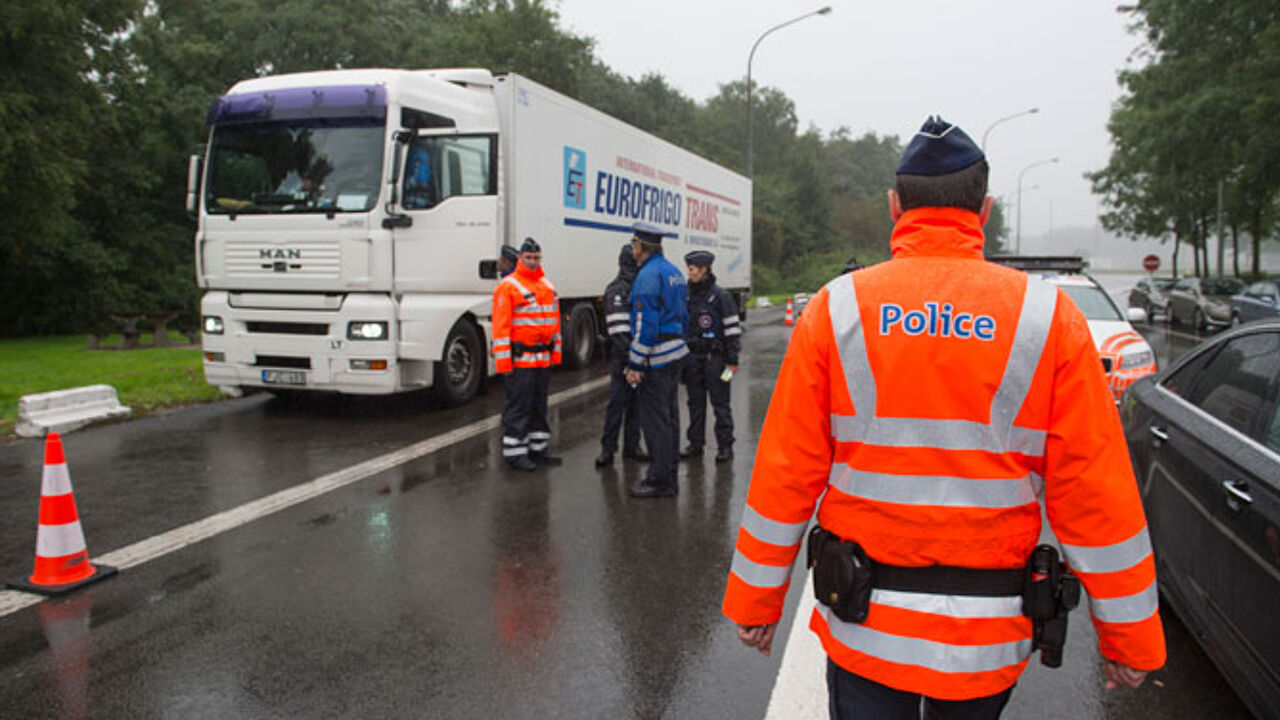 On 20 September the Interior Minister Jan Jambon announced that a police operation would launched at airports, railway stations and airports to combat human trafficking and illegal immigration.
The operation was launched two days later. However, 10 days on the police union Sypol says that the operation has had a sluggish start. The union claims that just 8 officers have been deployed to check the 200km of border between Belgium and Dutch Limburg and Belgium and Germany.
They are deployed alternately on the border crossings on the E314 and E25 (with the Netherlands) and the E40 and E42 (with Germany). Moreover the checks are limited to office hours. During the evenings, the night and at weekends, human traffickers have a free-reign.
"This is just the start"
Both police chiefs and the Interior Ministry are keen to stress that the border checks are in their infancy. A spokesman for the Interior Minister told the daily 'Het Nieuwsblad' that an appraisal of the operation is due next week and more officers will be assigned to it if this thought to be necessary.
Police spokesman Peter Dewaele told journalists that the operation involves much more than border checks and that checks are also being carried out well way from our country's borders on routes known to be used by human traffickers.
Furthermore, police across the country have been asked to keep their eyes peeled for refugees and illegal immigrants as they go about their daily work. "So in addition to those 30 to 60 extra officers each day, all our police officers have this on their list of priorities.