Metro free-sheet celebrates 15th birthday
The Belgian version of the Metro free-sheet newspaper is celebrating its 15th birthday today. The paper that is available in railway and metro station stations, other public places and at more than 500 companies free of charge is financed entirely by advertising.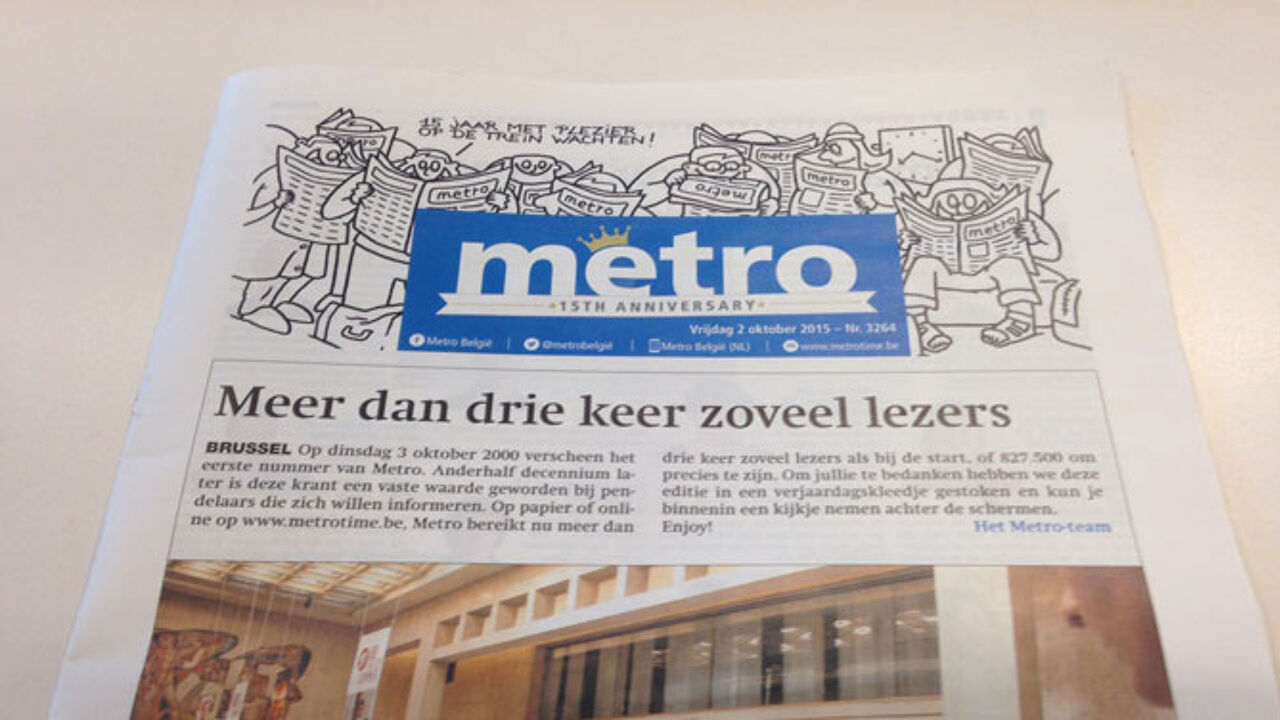 Speaking on VRT Radio 1's the Head of Mass Transit Media Monique Raaffels said that she thinks that the future is bright for Metro. The paper is pretty much unique in that its circulation has not fallen as a result of mobile internet, newspaper websites and news apps.
"Metro's success is based on the fact that our readers are able to read it on the train. For them it is often the first moment of the morning that they are able to relax and read" Ms Raaffels told readers.
"We keep a close eye on how many people are reading us. Our readership figures remain stable. This year we have grown another 2% to 829,000 readers."
Advertisers are especially interested in seeing their products advertised in Metro as it reaches a relatively young and for a large part economically active public.
Ms Raaffels is optimistic for the future of Metro and its team of 20 journalists. I believe that Metro has a fantastic future ahead of it. We have a great team of young people that make and distribute Metro every day and that gives cause for optimism."