Topsy-turvy road signs leave drivers baffled!
Upside down traffic signs are puzzling drivers in Zandhoven in the Antwerp Kempen District. The signs have been set up, upside down on purpose, in anticipation of road works. Motorists are unsure whether the signs are valid or not.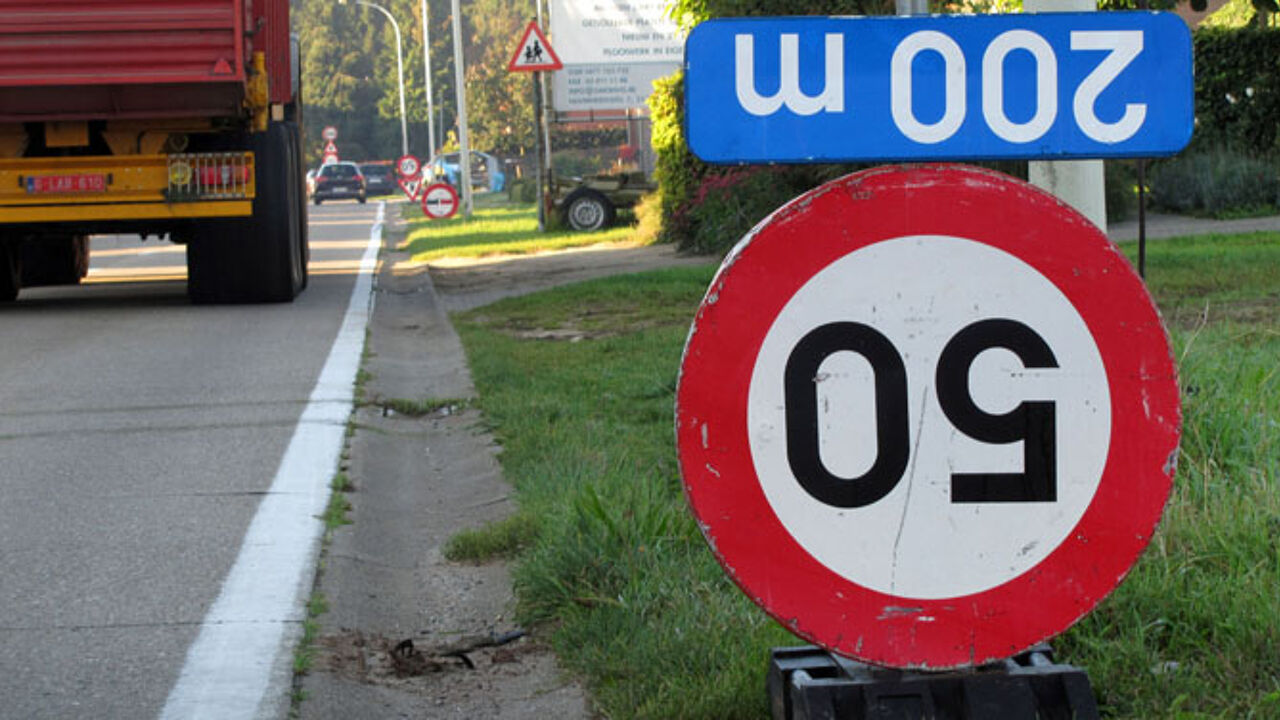 The signs appeared on a road through the Pulder Wood. There are dozens of them and they have been lined up upside down beside the roadside over a distance of one kilometre.
Police say that the signs are irregular and do not apply at the minute. The firm that is responsible for the signs has been asked to make them invisible to motorists until the road works start.