Two detained on Thalys from Brussels
French police have arrested two individuals who locked themselves in the loo of a Thalys train and refused to come out. The train that was travelling from Brussels to Paris was forced to divert to Arras in France after a passenger smelled a rat.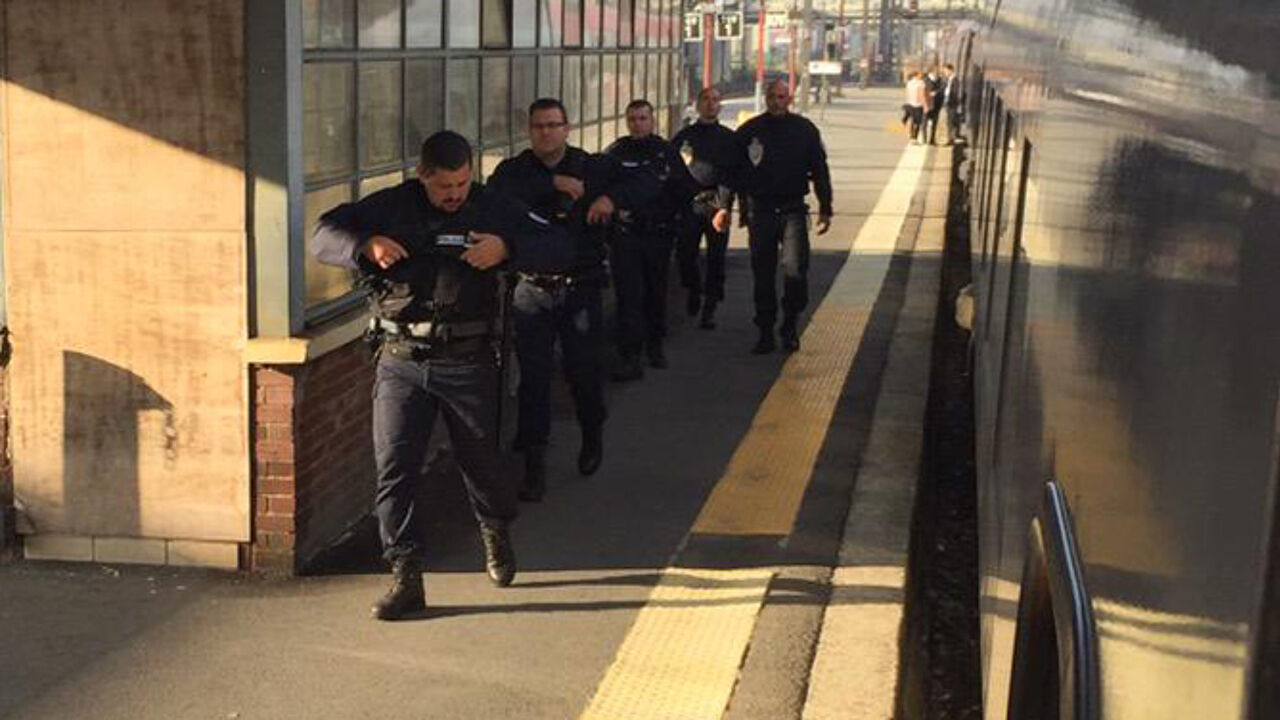 The Mayor of Brussels, Yvan Mayeur, was among the passengers on the train and tweeted a photo of the impressive police deployment.
Thalys spokeswoman Valéry Pacquet: "It was the 8:37 service to Paris. When a woman wanted to change her baby's nappy, the door of the bathroom remained locked. The woman alerted the conductor. When the individuals who had locked themselves in the bathroom refused to come out, the train was diverted to Arras Station. Police then boarded the train and arrested two people."