Bourgeois and Rutte in mission to "the next Silicon Valley"
The Flemish PM Geert Bourgeois and the Dutch Premier Mark Rutte are leaving for Atlanta (Georgia) on Monday to join a 3-day trade mission. The mission includes 85 companies, of which 30 come from Flanders. The mission will focus on financial technology, cyber security and smart logistics.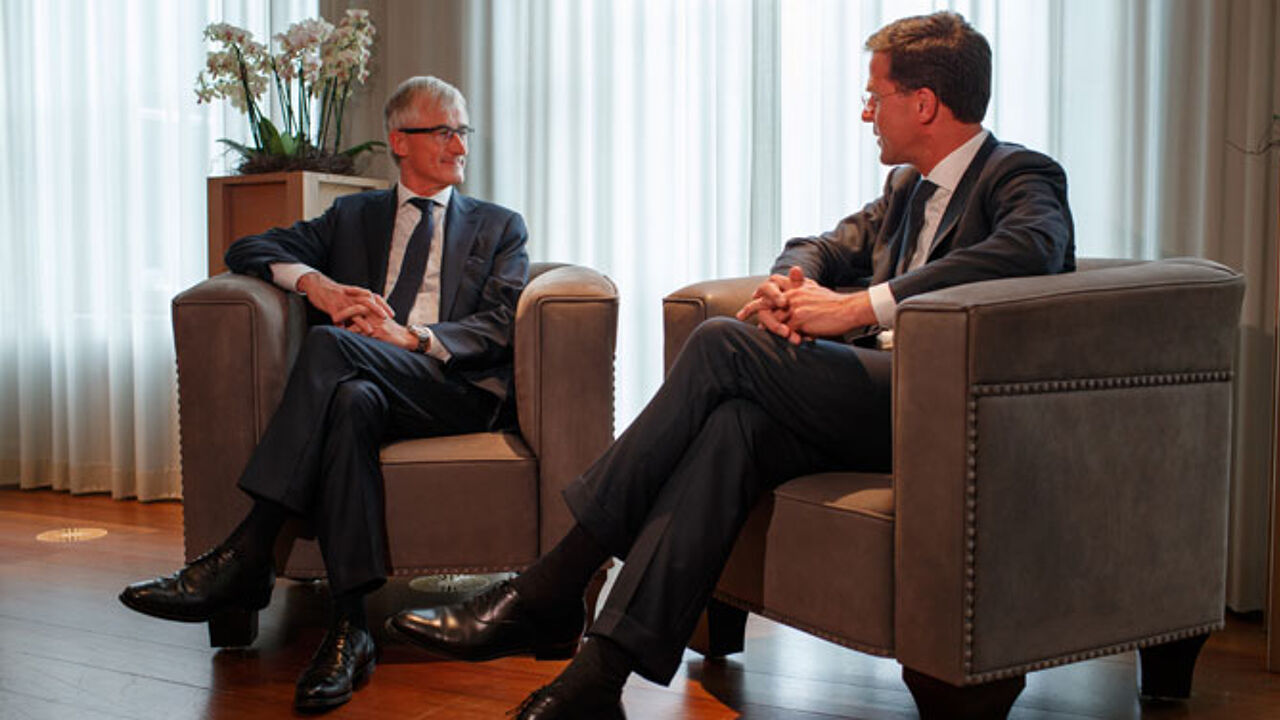 Bourgeois and Rutte (archive picture)
Flanders and the Netherlands have been cooperating for a while now in the area of foreign trade. In 2013, the then Flemish PM Kris Peeters travelled with Rutte to Texas. This mission will bring the delegation to Atlanta. "The United States remain our most important trade partners outside the EU. They account for almost 1 in 3 of our investments", Bourgeois explains.
Georgia is seen as a region with potential. "It is one of the fastest growing areas for hightech. Within the U.S., the state takes a top-3 spot in the area of fintech (financial technology) and IT security. Atlanta is even dubbed 'the next Silicon Valley'", says Bourgeois. 
The mission will have various stops, including at Atlanta Airport, Coca-Cola and UPS for smart logistics and at different companies of the Fortune 500 list for cyber security. It's interesting for Flanders and the Netherlands to cooperate on this one, but necessarily for every mission, Bourgeois added. "We would never do something like this for food. There would be too much competition for that one," Bourgeois smiled.