Who said converting a penalty is easy?
Jean-François Gillet was the hero of the evening in the last game of the 10th day of play in Belgian football. The KV Mechelen goalkeeper Gillet stopped no fewer than 3 penalties in one league game (a regular game, not one ending in penalty shoot-outs) and this led to a very surprising conclusion of the match at former champions Anderlecht.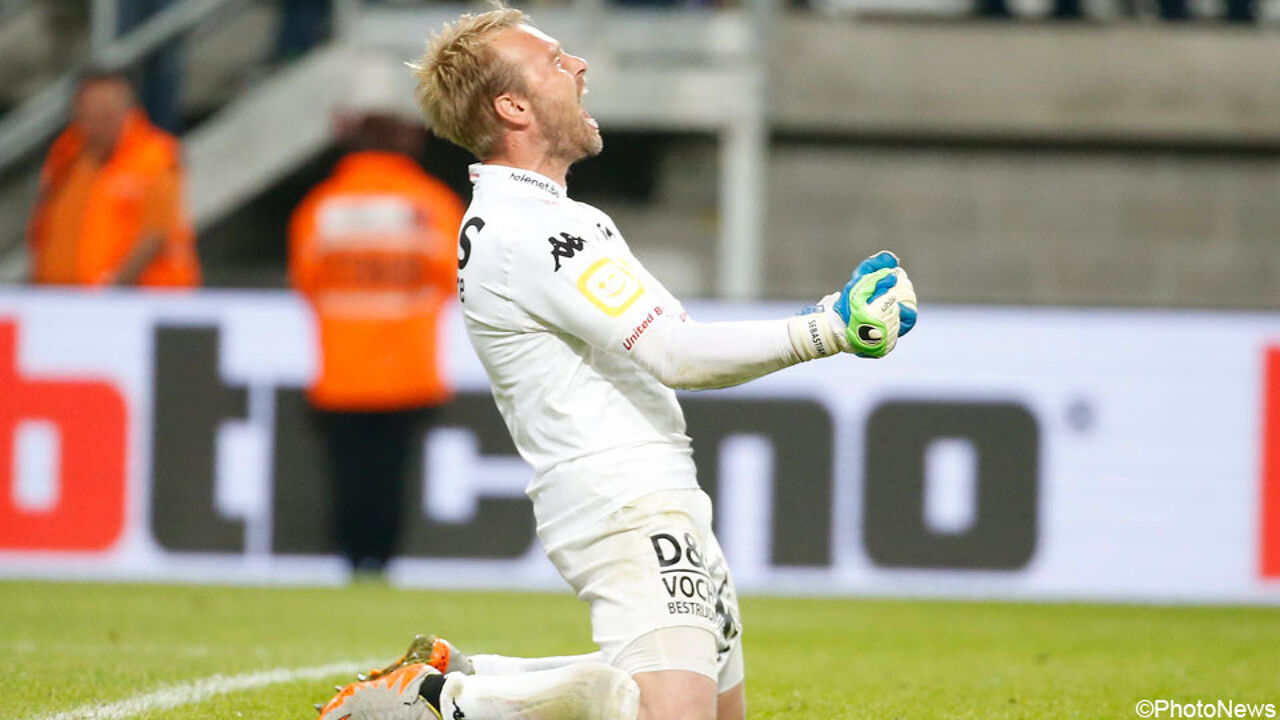 Gillet's sterling performance handed his team a point in stoppage time.
"This was one of the weirdest matches of my career." Speaking is the KV Mechelen striker Glenn Claes after his team KV Mechelen drew 1-1 at Anderlecht. The hosts had a first penalty after 7 minutes, but Golden Shoe Dennis Praet saw his attempt saved by Gillet. And there came a second chance, on 14 minutes. A new penalty, with striker Stefano Okaka picking up the ball this time to do it. But he also failed. or rather, Gillet saved it.
"I couldn't believe it", Anderlecht coach Besnik Hasi told reporters after the match. "And this against a 4-feet goalkeeper." What Hasi meant, was that Gillet is not the tallest keeper - he is in fact 6 feet tall - and that his players should have beaten him in a face-to-face from the penalty spot.
It eventually happened for Anderlecht after the break, with Okaka scoring a field goal. Anderlecht needed a good result to wipe out the big disappointment from Qarabag in the Europa League, and were given a third penalty late in the match to seal it. Substitute and the crowd's favourite Youri Tielemans took it - but missed it. Or rather: Gillet stopped his 3rd penalty (small photo).
Still, Anderlecht seemed to have the 3 points in the bag, but then the unthinkable happened: an own-goal by Anderlecht defender Kara meant the Mechelen equaliser in extra time: 1-1. The goal was a cold shower for Anderlecht going into the international break, and pressure on coach Besnik Hasi is mounting.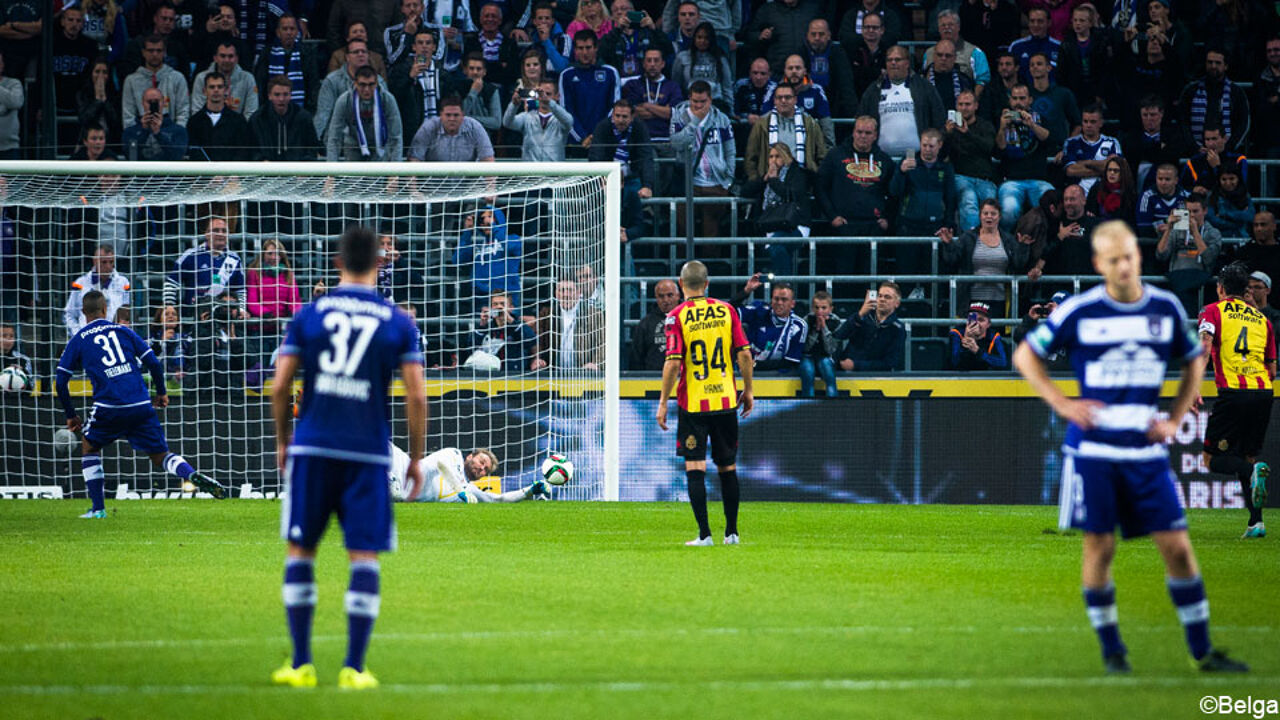 AA Gent thrash Club Brugge in Battle of Flanders
Things are also going wrong for Club Brugge, who received a beating from reigning champions AA Gent in the battle of Flanders. AA Gent took it 4-1 with the 3 new Red Devils making the difference. Playmaker Sven Kums (photo below) scored 3 times (including twice from the penalty spot) with striker Laurent Depoitre adding a 4th one. Goalkeeper Matz Sels did not have too much work, but made an important save when Ghent were only 2-0 up.
Sels, Kums and Depoitre had been called to the Belgian national team by Marc Wilmots for the first time in their career last Friday. AA Gent are shining in the Belgian league and also in the Champions League.
Meanwhile, angry Club Brugge fans demanded more explanation by the Bruges staff. They also waited for the Bruges players' bus in Bruges to give them a hard welcome.
AA Gent leapfrog Anderlecht to 2nd place
In other action, Standard were given a new beating by KRC Genk (3-1), while leaders KV Oostende had taken the 3 points against Sporting Lokeren on Friday (2-0) with pressure on Lokeren coach Bob Peeters (a former Charlton coach) growing. AA Gent climb to second place now, and remain the only team without a single defeat in the league this season.
Ostend have 23 points after 10 days of play, AA Gent have 20. Anderlecht (19) are third, followed by Genk (17), Zulte Waregem (17) and Club Brugge (16). Westerlo (7) remain bottom.