Collision off Zeebrugge: freighter sinks and leaks oil
A freighter went down off the coast of the Flemish port of Zeebrugge last night after it collided with a gas tanker. The freighter Flinterstar is now leaking oil into the North Sea.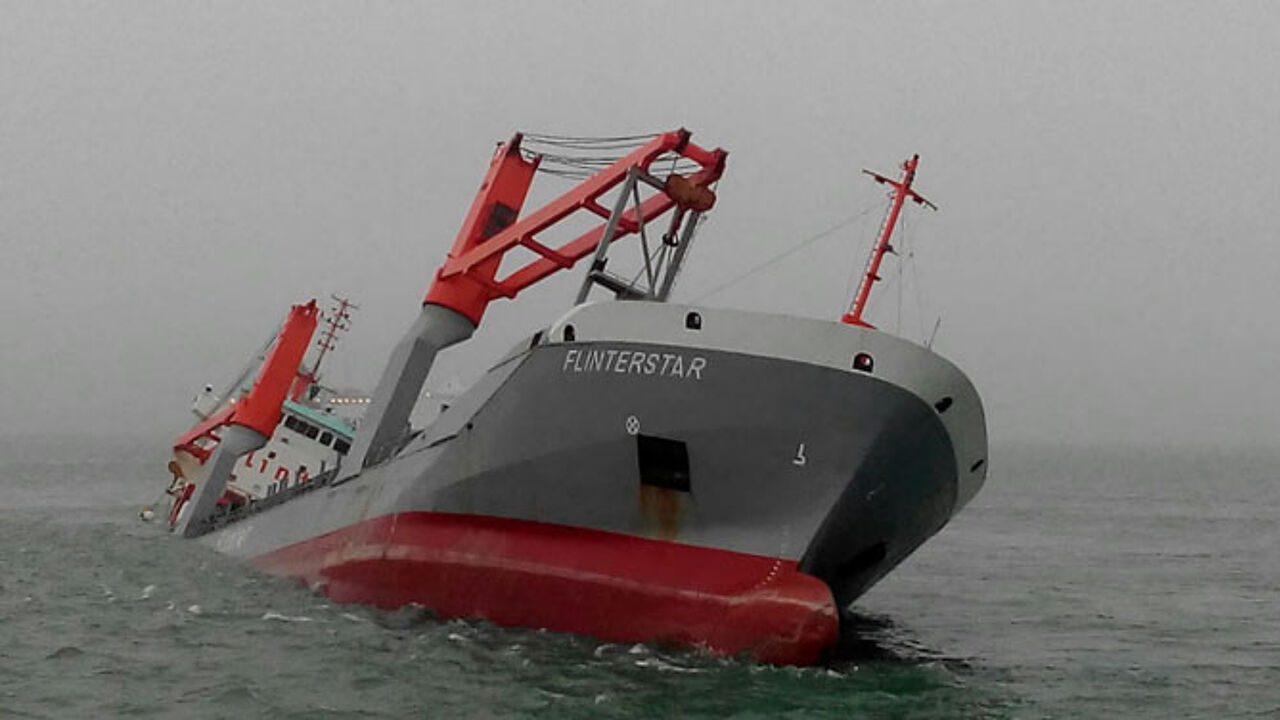 Carl Decaluwé, the Governor of West Flanders Province: "At about 4:15AM the gas tanker weighing some 120,000 tons collided with a 9,000 ton cargo vessel some 8 kilometres off the coast. The freighter measures some 130 metres in length and had a crew of 12. Following the collision it sank."
Coastal rescue services were immediately mobilised. 3 Dutch rescue vessels, 5 tugs and a helicopter attended the scene. All those missing could be recovered. The captain and first officer have been taken to hospital for treatment. The captain was suffering from hypothermia; the first officer sustained an injury to his nose.
Governor Carl Decaluwé praised all those involved in the rescue operation: "Our coastal rescue services have put down a great performance. With temperatures like these there is little time to rescue people."
Governor Carl Decaluwé is worried about the implications for the environment. The freighter was not carrying any dangerous goods on board, but is leaking oil. There is currently a one mile trail of oil in the sea that is heading north-north-east. The oil is not heading for the coast. Still, the governor has asked the fire and civilian protection service to check beaches for oil. The Dutch monitoring authorities do not expect the oil to reach the beaches.
The gas tanker Al-Oraiq that is sailing under the flag of the Marshall Islands was slightly damaged. Governor Decaluwé says that at no time was there any risk of an explosion.
The crew soon had a small leak under control. The tanker has meanwhile arrived in Zeebrugge, where the gas network operator Fluxys is helping to make the methane tanker safe.
The cause of the collision is unclear. The two vessels collided in the shipping channel. An investigation will have to establish the reason for the accident. As a result of the collision shipping on the western Scheldt was disrupted and all traffic had to be stopped between 7AM and 8AM.