Scuffles between Belgian and Turkish security during President's visit
The controversial visit by the Turkish president Recep Tayyip Erdogan to Belgium seems to be descending into farce amid allegations that Turkish security agents clashed with members of the Belgian secret service on Monday.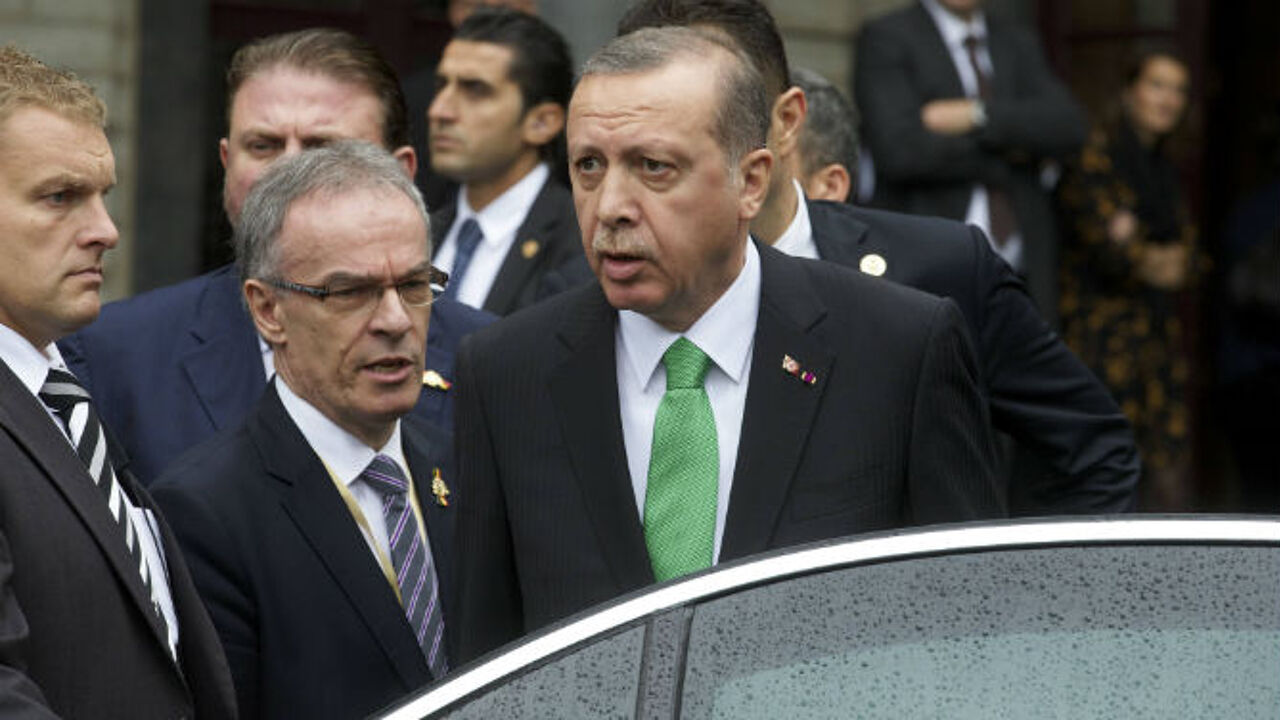 The two services have been involved in considerable bickering in recent days as they failed to agree on who was supposed to do which job. There are reports that officers belonging to the two services were involved in scuffles during a reception at Hertoginnedal Castle in Brussels on Monday. VRT News has learnt that officers pushed and shoved, though nobody was punched. Nobody was injured in the fracas either.