"Skeletons in Fancy Dress" fetches 2 million euros
James Ensor's painting "Skeletons in Fancy Dress" has fetched 2.02 million euros at a Brussels auction. The oil painting from 1894 did a lot better than expected, as experts had estimated the value of the work between 600,000 and 750,000 euros. The auction also saw work from other Belgian artists.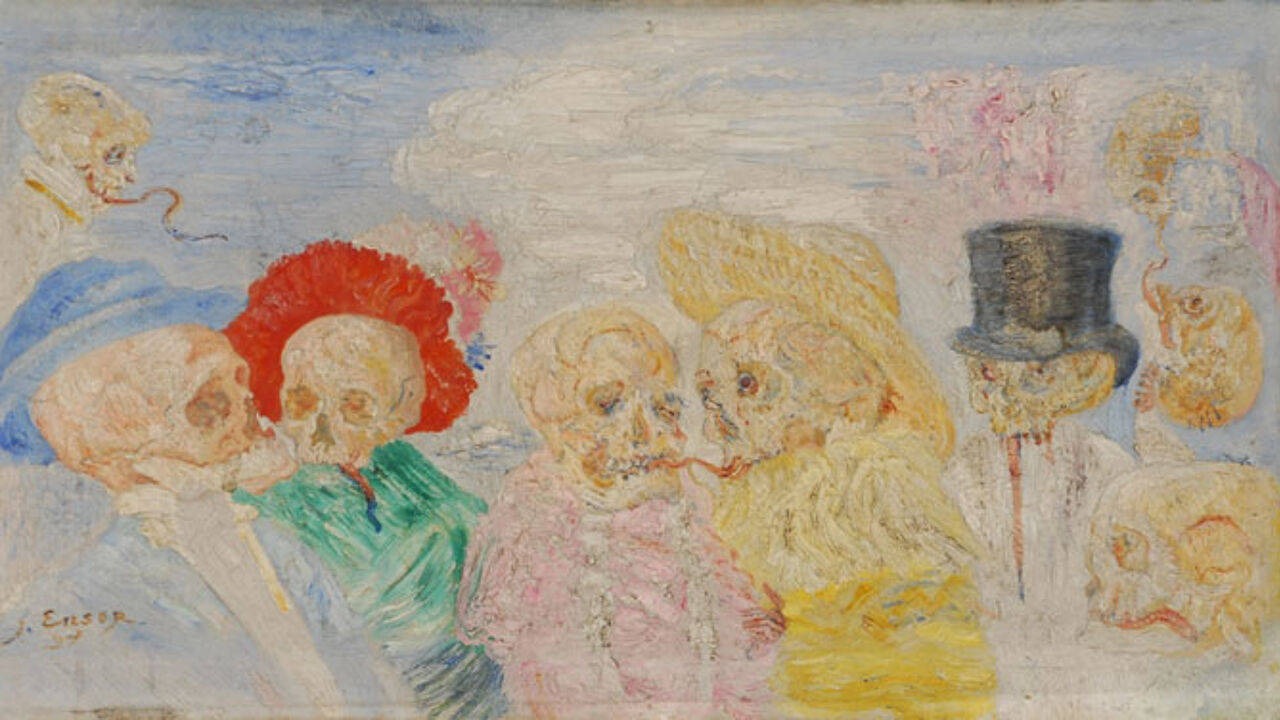 The auction "Ensor to Permeke" took place last night in the auction house Brussels Art Auctions, and also included works from Leon Spilliaert and Gustave De Smet among others.
'Skeletons in Fancy Dress' will stay in Belgium, but ended up in the hands of a private buyer who bought it from a foreign museum. Philip Serck of the auction says that the price is one of the highest ever paid for an Ensor of this (small) size. "Works from that period are very hard to find on the private market. They are nearly all in museums."
The canvas measures 20 by 36.6 centimetres and shows 9 skeletons. It ended up in a private collection after it was sold in 1932.