Tram and bus services disrupted across the country
Trades unions are holding a large demonstration in Brussels today. As a result, metro, tram and bus services in Brussels are heavily disrupted, as well as services offered by the Flemish public transport company De Lijn, particularly in larger cities in East Flanders and Antwerp, as many bus and tram drivers are joining the march. Trains are running according to schedule. It was important to bring everybody to the capital to give them the opportunity to participate, unions explained.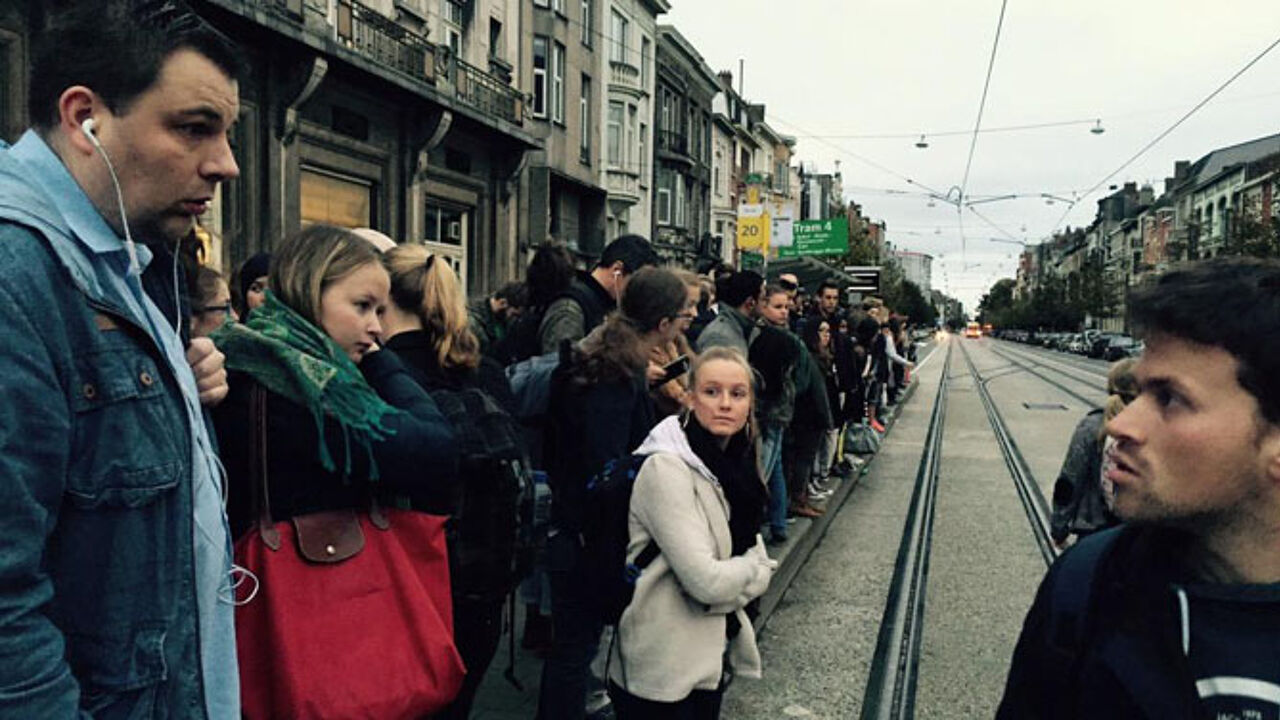 Ghent commuters were confronted with longer waiting times.
As for Brussels, only 1 in 5 bus lines were running according to schedule this morning. Things were better for trams, with 3 in 4 running, although waiting times were longer than usual.
Metro services had a lower frequency and were said to be operating according to a weekend schedule. The disruption is expected to continue the whole day, as the demonstration will only end around 5pm. The Brussels Central Station will be less accessible between 2 and 5, the Belgian rail company announced. Please find more information on the website and Twitter account of the MIVB/STIB. 
Problems in Ghent and Antwerp
In Flanders, the larger cities in East Flanders and Antwerp province were most affected, like for example in Ghent (picture), Sint-Niklaas and Aalst, and also Antwerp, Mechelen and Turnhout. 
Things were better in Limburg and Flemish Brabant, and also in West Flanders, with about 1 in 2 coast trams running. Please find more detailed information on the website and Twitter account of De Lijn.
Rail services not affected (yet)
This being said, rail services are not affected, also because trains had to bring trades unionists to Brussels. This will be different for Friday, when rail services in Brussels (and as a consequence in the whole country) will be disrupted by a strike.
Trades unions are protesting against the austerity measures adopted by the Michel government, which they say are hitting hard-working middle-class people and sparing the rich in society.