The opposition continues to attack the government, the trades unions have mobilised their members against the cuts and an asylum crisis threatens, but in VRT's latest opinion poll conducted in co-operation with the daily De Standaard, no mud sticks to Bart De Wever's governing Flemish nationalist party, the N-VA, that has little trouble maintaining its emphatic lead.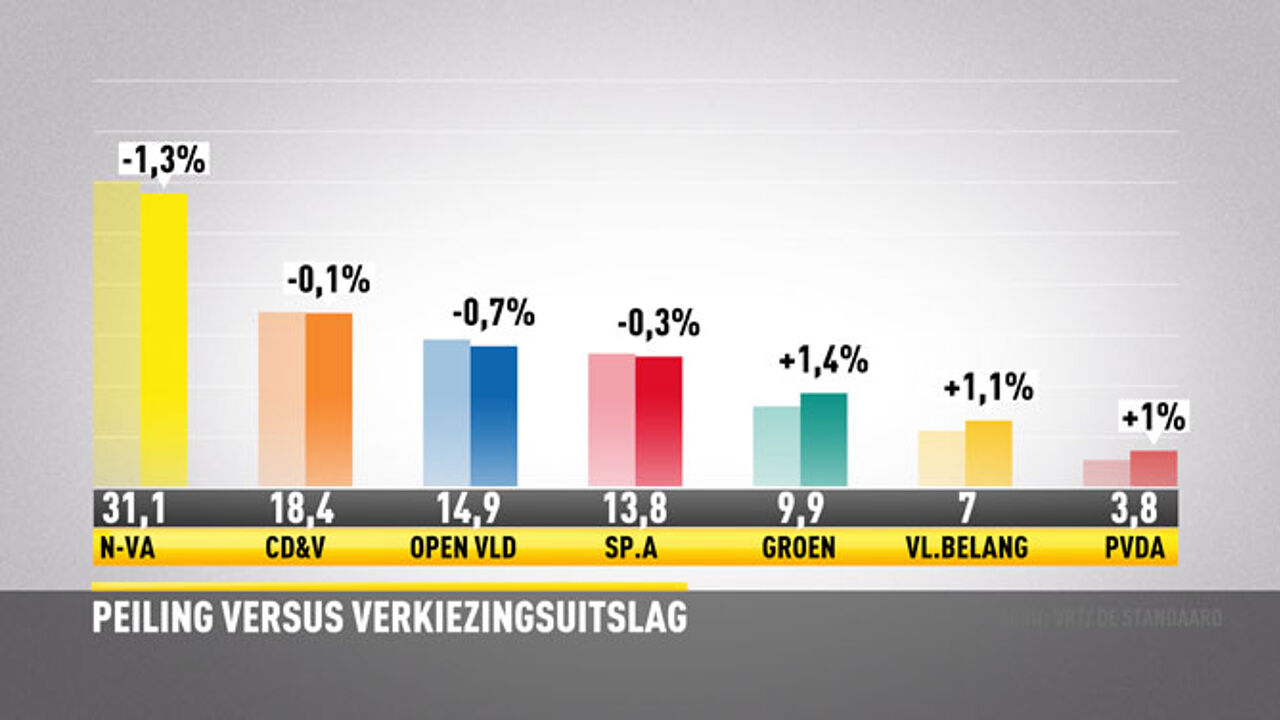 If opinion polls are to be trusted then an election today would deliver a very similar outcome to the one on May 25 2014.
The Flemish nationalists lose 1.3% with 31.1% of the Flemish electorate backing the N-VA. It's even an increase in comparison with the result in April's poll.
Fabian Lefevere writes that this is a striking result given the turbulent politics of the past months that included a tax shift that led to a round of bickering between the coalition parties, an asylum crisis and strikes and demonstrations. Moreover, the nationalists have put their pet topic, state reforms, on ice for the time being.
The opposition is trying and trying hard, but with little effect. The ecologists of Groen come home on 9.9%, a lower result than in previous polls. The socialists perform worse than at the election, while the far right Vlaams Belang seems no longer a factor.
We also polled personal popularity with Prime Minister Charles Michel, a Francophone liberal, doing particularly well in Flanders. The social affairs minister, Maggie De Block of the Flemish liberals, is Flanders' most popular followed by work minister Kris Peeters of the Flemish Christian democrats. The N-VA's Bart De Wever is third ahead of Charles Michel. The socialists are nowhere with the highest ranked Flemish socialist on 17 in the popularity stakes.