Tom Boonen: "15cm skull fracture"
Flanders' fairest, Tom Boonen, has suffered a skull fracture. The rider had a nasty fall during the Tour of Abu Dhabi.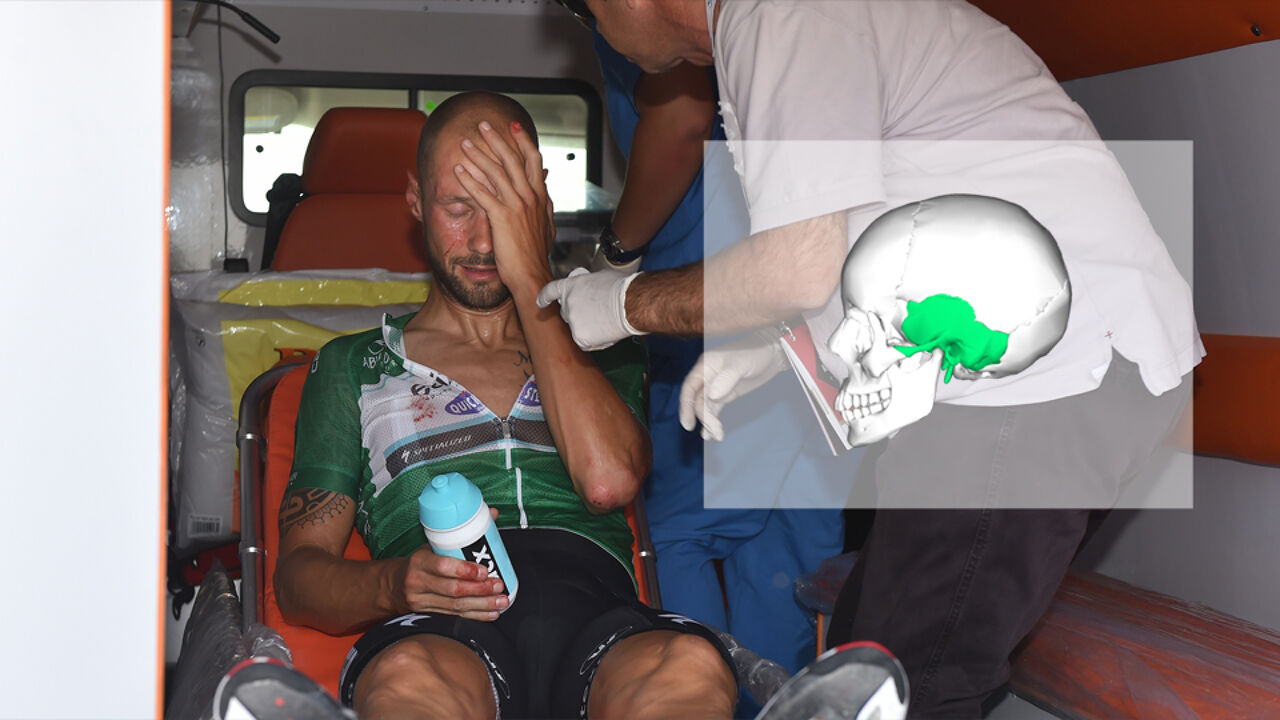 Tom Boonen's manager, Patrick Lefevere, confirmed that the rider has a ten centimetre long fracture, while the rider himself spoke of 15 centimetres while posting on the photo-sharing website Instagram. "I've seen better times" he wrote.
Tom Boonen lost consciousness immediately after the fall. The hospital diagnosed a fracture to his temporal bone.
Patrick Lefevere:"The rider is now being monitored around the clock. He is conscious, has rung home and has been asking when he can go come."
Patrick Lefevere also described the fall itself: "It really stunned us. It's not often you see riders stop like that. Wisniowski gave Boonen a shove, but there was no reaction. He put up his arm signaling something was badly wrong."