Thumbs up for Brussels pedestrian zone
The City of Brussels' Consultative Committee has unanimously given the thumbs up to the pedestrianised zone that was extended to cover a large part of the city's main north-south thoroughfare. The Consultative Committee is made up of representatives of various the public services that are involved in town planning.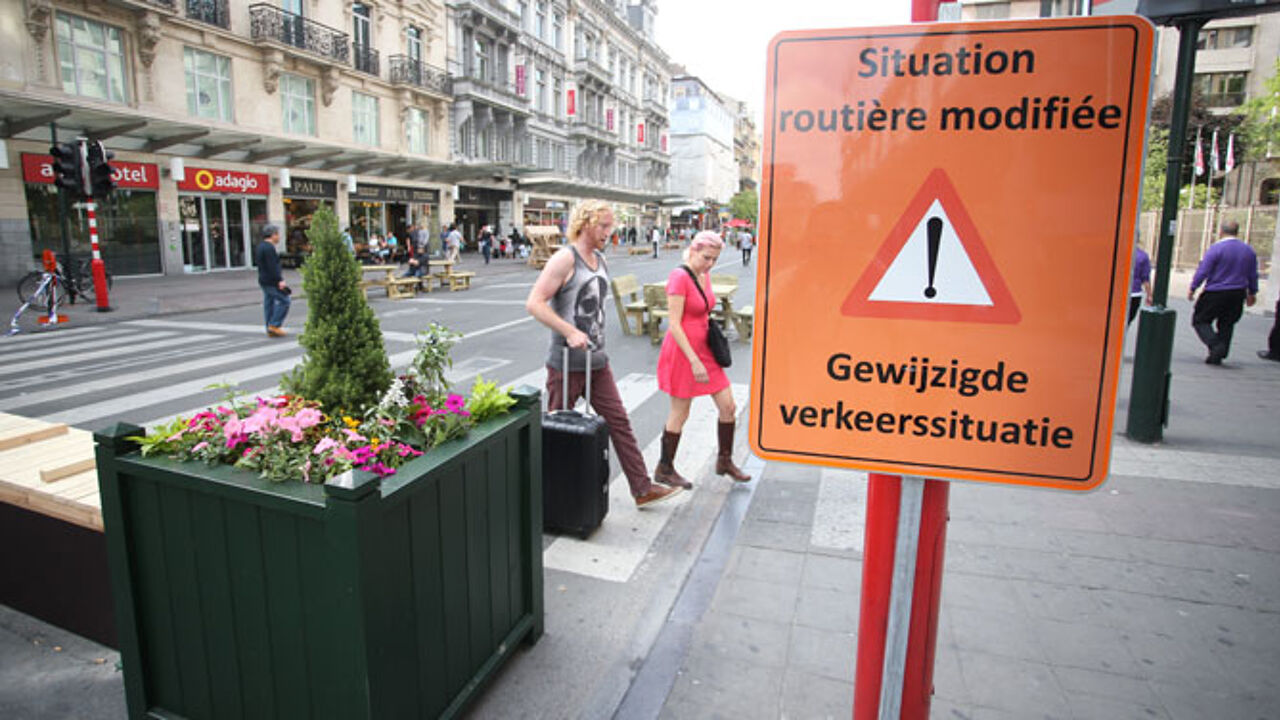 However, despite their unanimous support, the members of the Consultative Committee did attach some condition to their support.
The pedestrianised zone in Brussels city centre came into force at the end of June. At the time an evaluation of the project was promised one the pedestrian zone had been in force for three months.
On Friday a meeting of the Consultative Committee that includes representatives from various City of Brussels Departments, Brussels regional environment and transport agencies and the Regional Development Board Citydev gave its backing to the pedestrian zone.
Although its 34-page report gives a number of recommendations it doesn't raise any fundamental objections to the pedestrianised zone. Among the recommendations made are better access for companies located in the pedestrianised zone, more cycle racks and more greenery.
The Consultative Committee only looked at the physical aspect of the pedestrian zone. The transport issues that have arisen as a result of its introduction were not discussed.
A number of local residents have expressed criticism of the pedestrian zone in recent week. Their concerns have been taken on board and appear in the report.
Work to refurbish the pedestrian zone will get under way soon. The 20 million-euro price tag will be picked up by the federal government agency that invests in projects in the capital Beliris.