Victories for Sporting Anderlecht en KV Kortrijk
In the last two matches of the weekend there were victories for Sporting Anderlecht and KV Kortrijk. Sporting Anderlecht even managed to score from the penalty spot, something that has often proved difficult for them.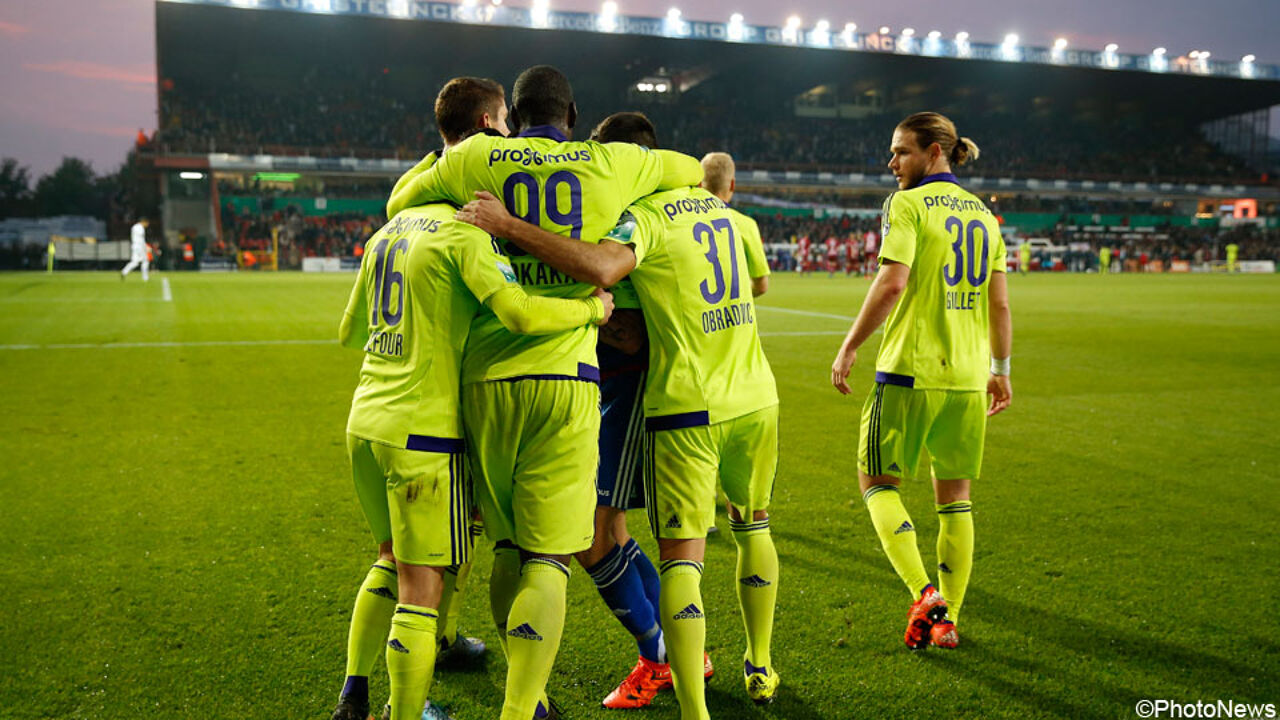 Sporting Anderlecht are now just a point behind the league leaders KV Oostende after a 4-0 win away at Zulte Waregem. Anderlecht got off to a strong start and this was rewarded when Charlie Okaka headed the ball into the back of the net after 14 minutes of play.
Zulte Waregem was out of sorts and the Anderlecht keeper Silvio Proto was never really tested.
Thing slowed down a little after the goal. The match chugged along towards half time. The first half ended dramatically with Anderlecht being awarded a penalty in the third minutes of injury time. Anderlecht are not known for their penalty taking skill.
However, this didn't seem to bother Steve Defour (photo) whose spot kick put Anderlecht two up.
Zulte Waregem never recovered and was powerless to respond during the second half. Okaka scored his second and Anderlecht's third goal of the evening on 52 minutes. Dendoncker made it 4-0 to Anderlecht four minutes from time.
The result sees Sporting Anderlecht move up to 3rd place with 22 points from 11 games. Zulte Waregem is 6th with 17 points.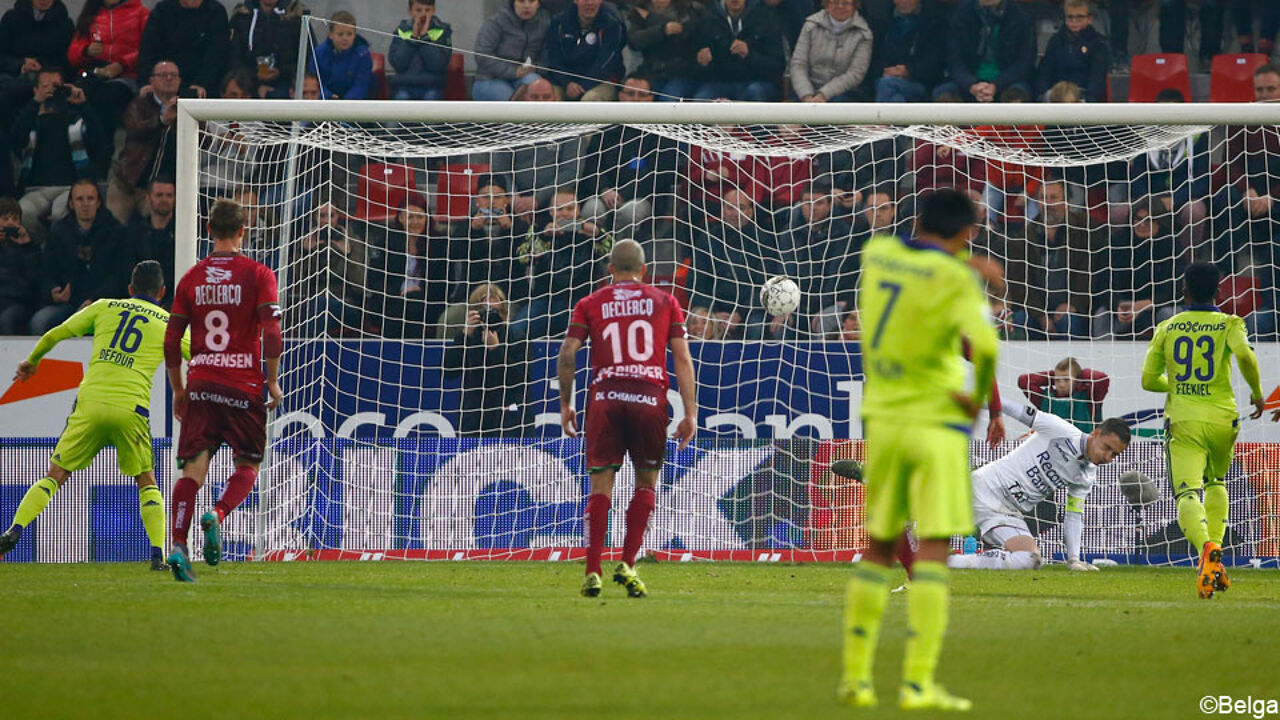 Onwards and upwards for KV Kortrijk
KV Kortrijk move up to 7th place after a 2-0 home win against Sporting Charleroi. Kortrijk's goals came from Papazoglou on 28 minutes and Kis on 75 minutes.
The result sees Kortrijk move up to 7th place with 16 points from 11 matches. Sporting Charleroi is 9th with 14 points.