That's the charge facing a Ghent estate agent's after they refused a tenant because she was single. The advert for the premises stipulated that the let was only available to families and couples.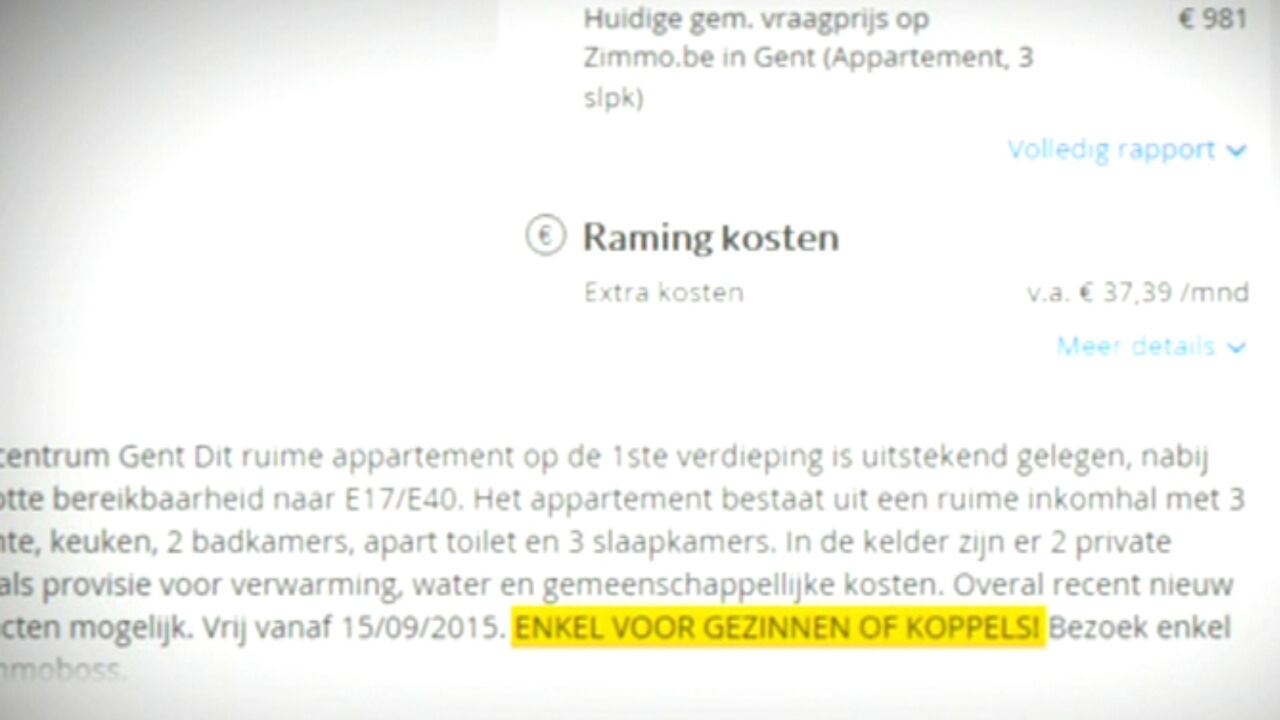 The not-for-profit organisation Property Owners United says that the advert constituted a form of discrimination and is against the law. Spokeswoman Katelijne D'Hauwers: "The landlord may choose his own tenants, but this may not happen based on criteria that are banned by law including personal situation, being married or single, or gender."
The woman, who was refused the let, has contacted Belgium's Anti-racism Centre that is also qualified for equal opportunities issues and it said that anti-discrimination legislation does not afford protection to people discriminated on the basis of the composition of their household!
The estate agent's say that they acted according to the landlord's wishes.