Golden Age Revisited in Ghent
Ghent's Museum of Fine Arts has embarked upon a major renovation operation that in time will provide new surroundings for the entire permanent collection that starts with medieval art and takes us right up to the 50's of the last century. The first wing of the museum to be renovated today houses a prestigious new exhibition centring on one of the highlights of the museum's collection: 17th century art from the Netherlands.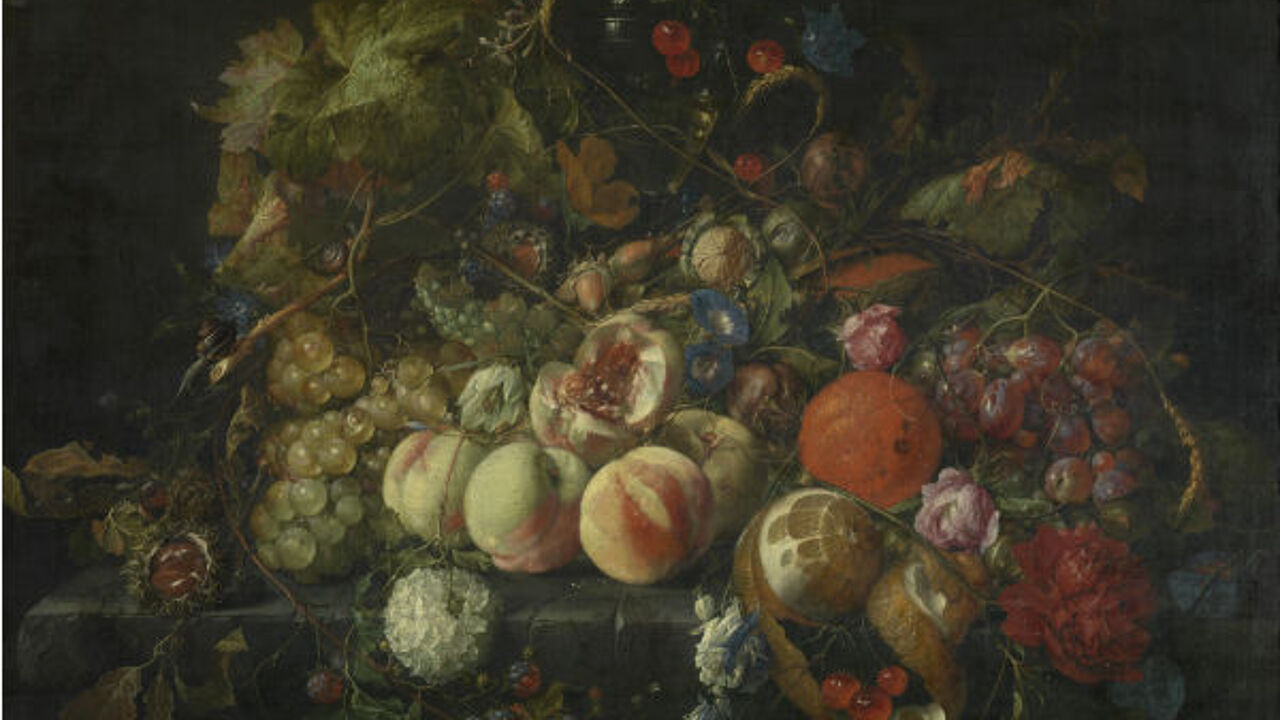 The 17th century has gone down in history as the Golden Age and with painters like Frans Hals this was clearly also visible in the painting of this day. The Northern Netherlands had split off from the South, present day Belgium, and many Flemings had fled North seeking freedoms that were not forthcoming under Spanish, Roman Catholic rule. Frans Hals was born in Antwerp in the Southern Netherlands, but moved to Haarlem in the Northern Netherlands together with his parents. He was only one of many Flemings who made a big contribution to the North's Golden Age.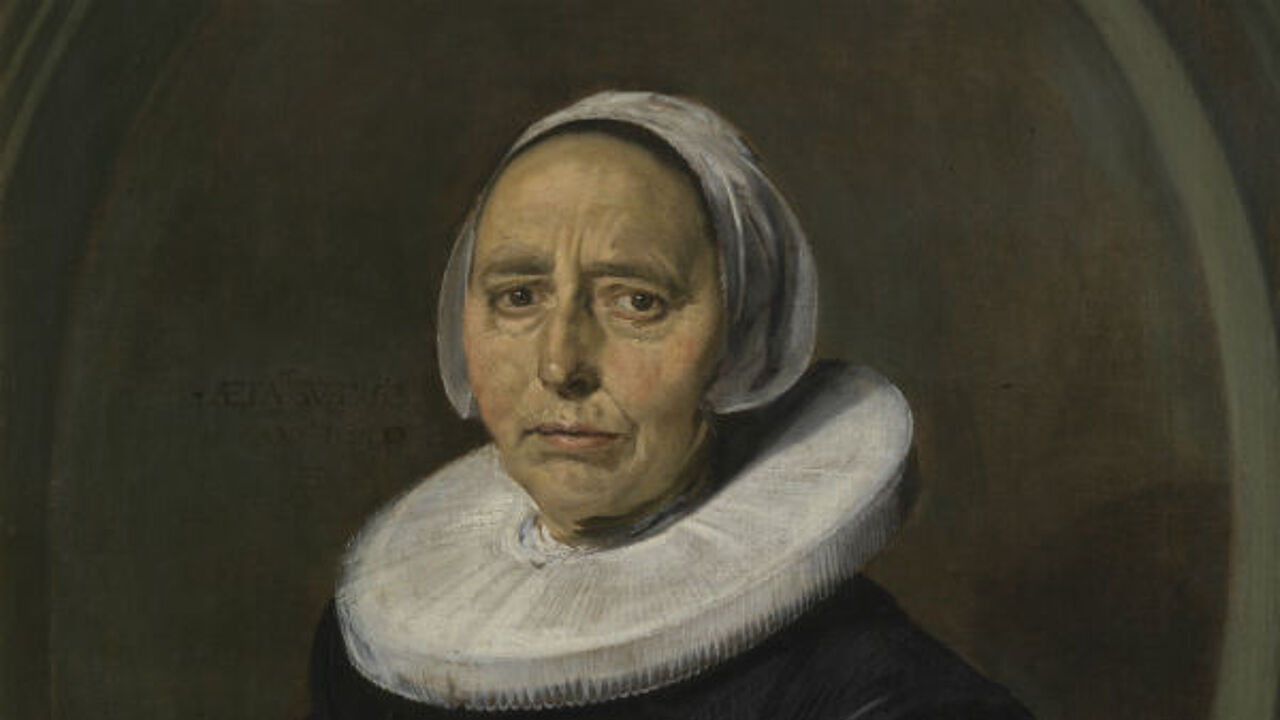 The Museum's Lieven Van Den Abeele: "The 17th century was a time when changes in society had a great impact also on painting. This was the time when a real art market first materialised. In Protestant churches in the Northern Netherlands there was no room place for biblical art. The church no longer commissioned work. There was no court and little nobility to speak of. Painters had to go in search of new customers and they found these among the growing middle classes. This was the age when the first genres developed portraits, still lifes, landscapes and seascapes. Merchants bought portraits of themselves and their family, or still lifes showing artifacts from their profession. Painters specialised in one or more of these genres. Portraits showed individuals and the type of life that they led. People gained an identity that relied on which town they came from, what kind of work they did and no longer from their religion."
Lieven is here depicted beside a still life by Hubert van Ravesteyn. It features a pipe and tobacco. The painting was commissioned by a tobacco merchant, who presented his most important customers with copies of this painting - a very early example of advertising.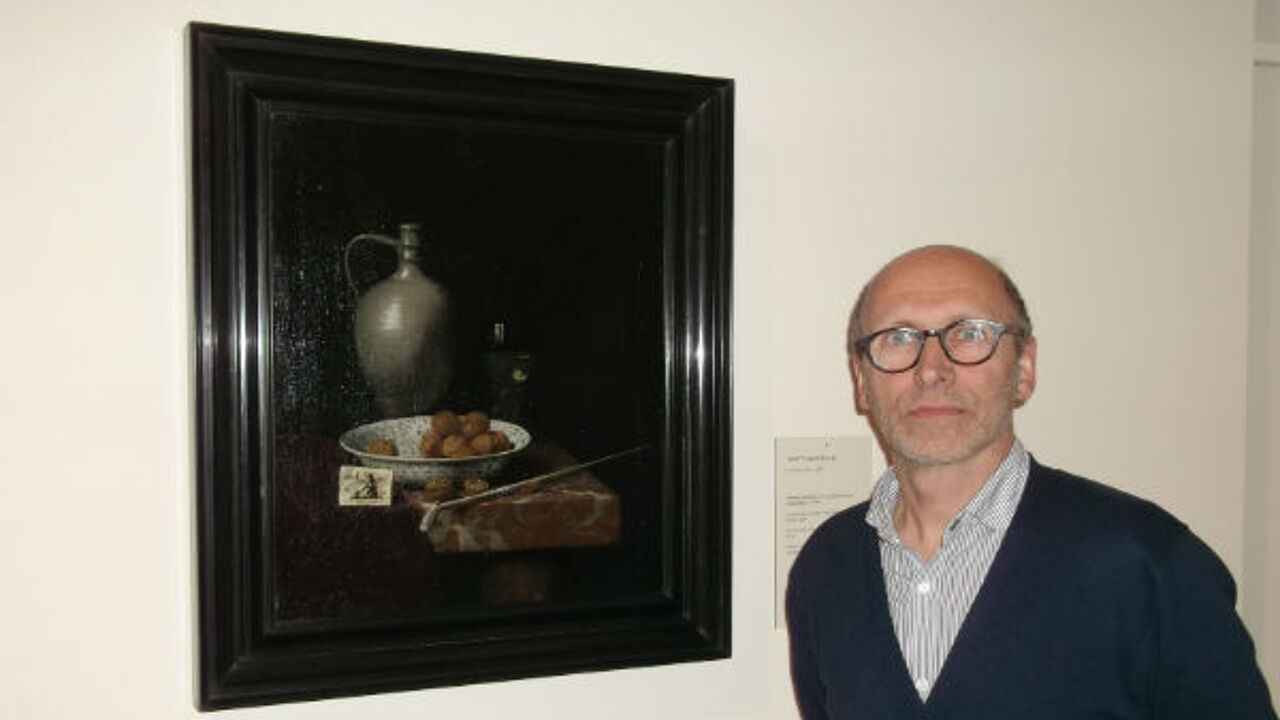 Artists were keen to show their skills witness this still life by Cornelis de Heem (photo top). Often such paintings were artificial creations representing the richness of life with fruits only available during different seasons at this time. Such paintings were frequently laden with hidden symbolism.
Another example of a southerner who made it in the North was Roelant Savery. He originally came from Kortrijk, but in the North he acquired quite a reputation for his landscapes.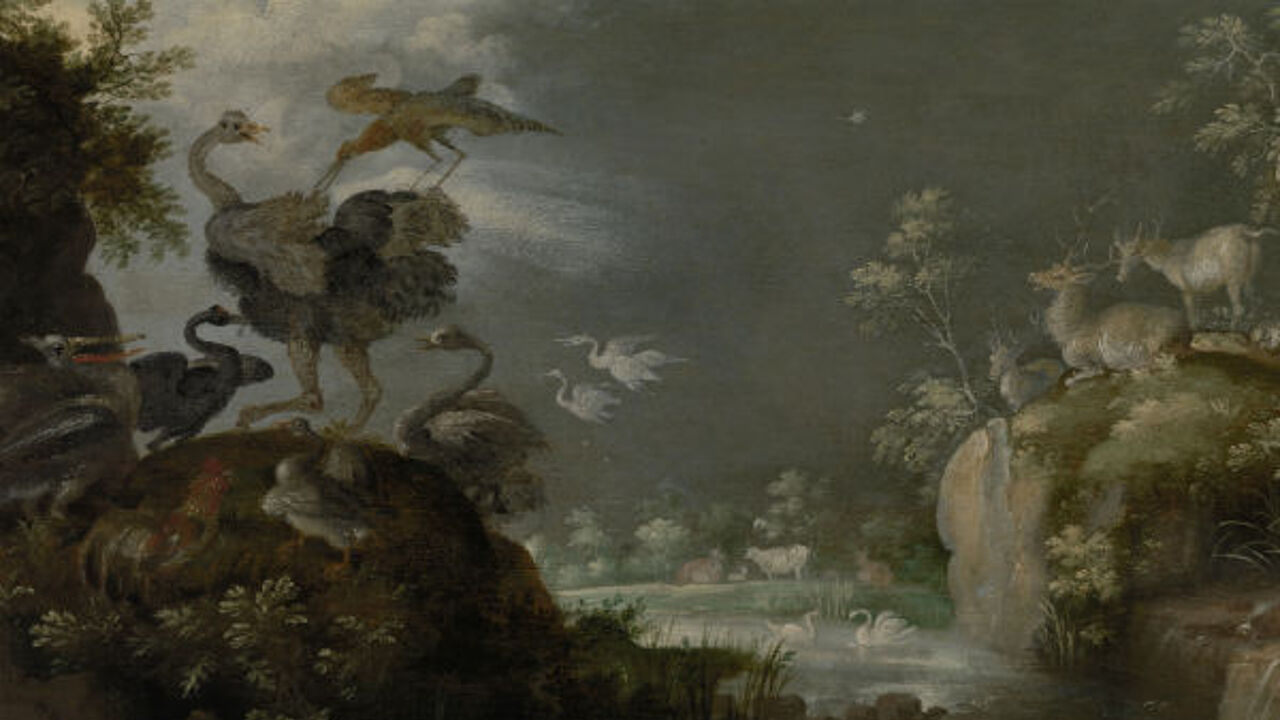 Seascapes too were all the rage and nobody painted a better canvas than Reiner Nooms dubbed the "Seaman" thanks to the highly detailed maritime paintings that he created.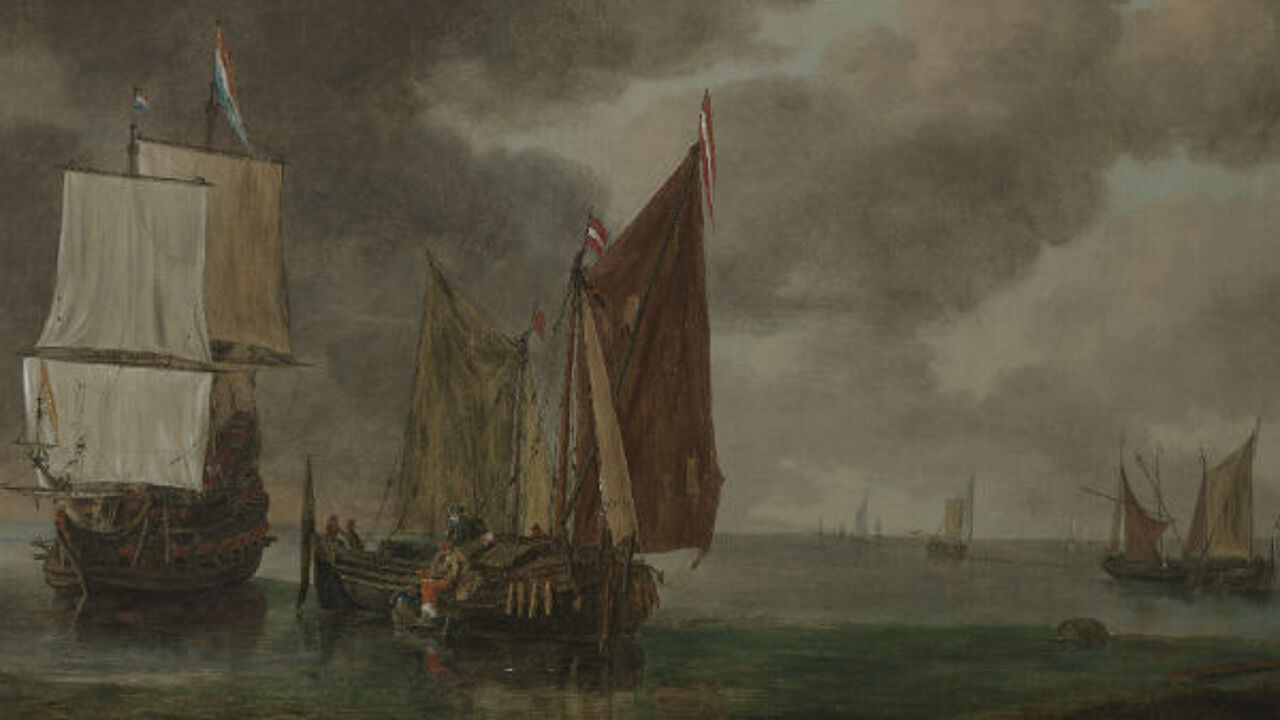 This painting by Nicolaes Pietersz. shows a scene from the world of farming and was cut out of a larger painting!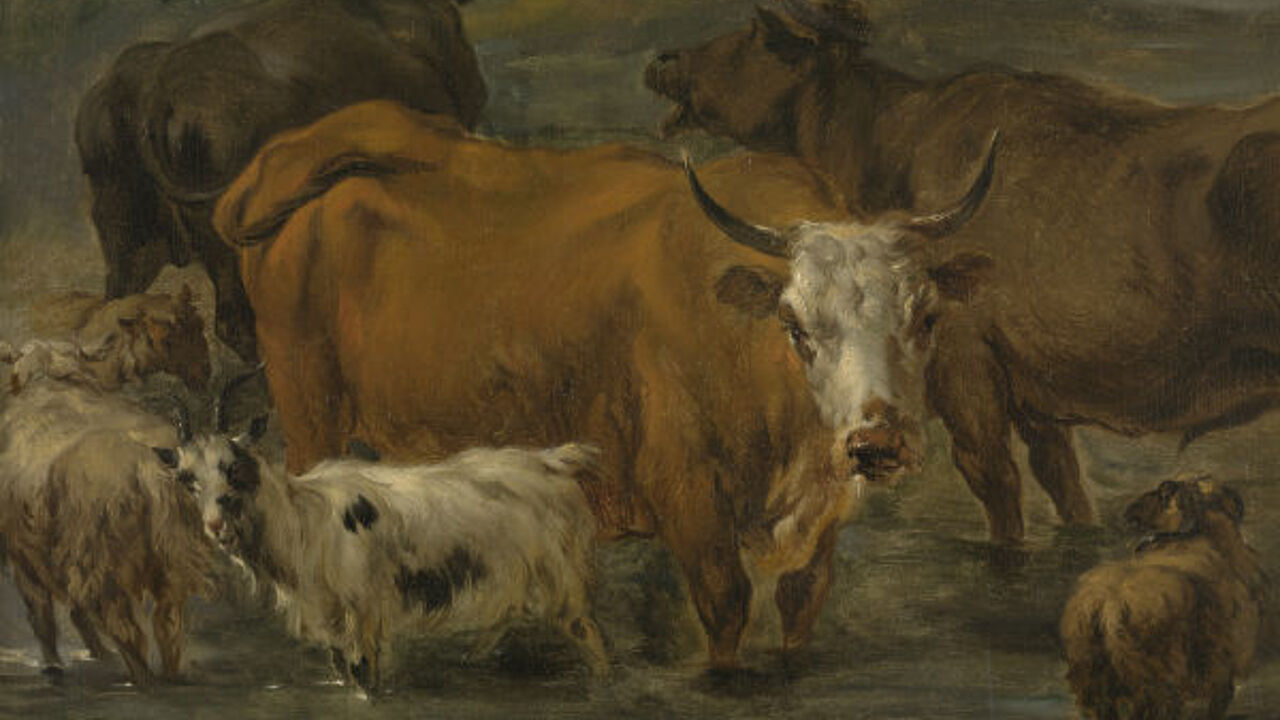 "The Golden Age Revisited" at the Museum of Fine Arts in Ghent runs until 28 February 2016.