61,710 surfers use De Lijn's free Wi-Fi
In the year or so since it was launched 61,710 people have registered to use the free Wi-Fi service offered by the Flemish public service company De Lijn on some of its services. Currently the service is available on 210 trams and busses. De Lijn hopes to expand this to 250 of its vehicles by December.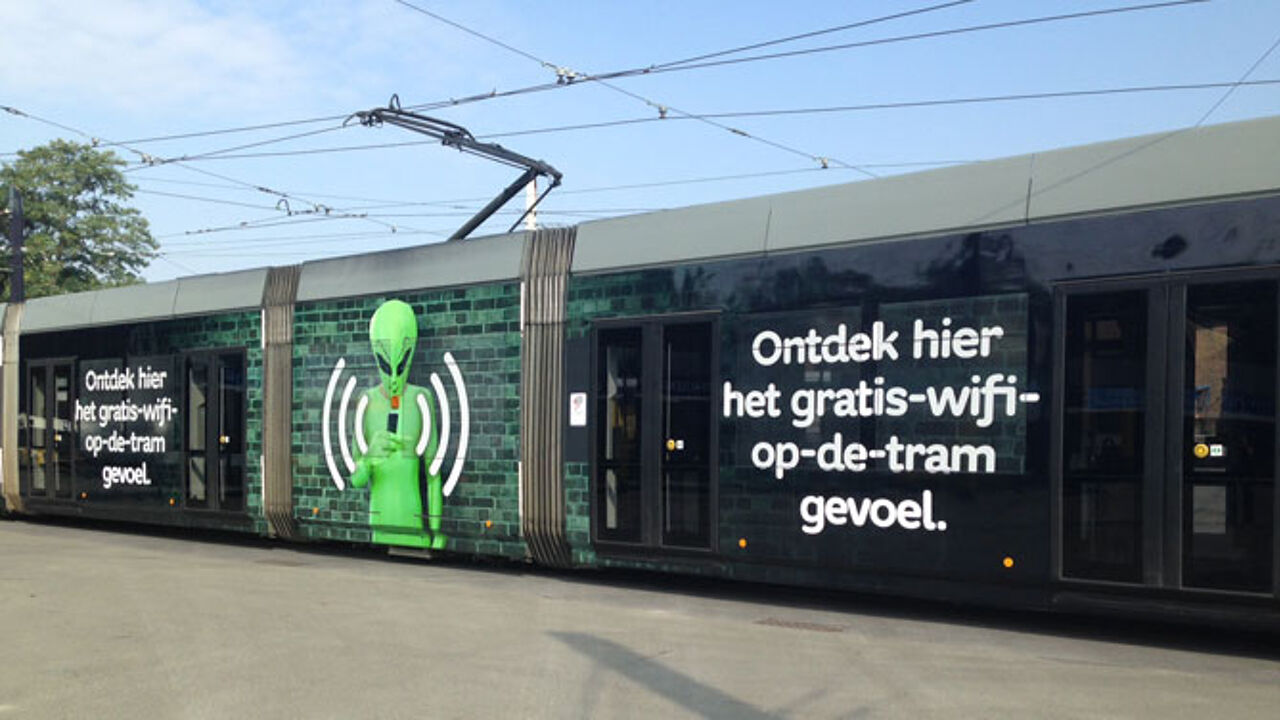 In a press statement released on Thursday De Lijn writes that "We are generally very pleased with the interest shown by passengers in free Wi-Fi. The feedback via social media and direct via the contact form on our website has helped up to draft a clear plan for 2016 whereby the network will be improved where necessary and expanded where possible".
De Lijn launched its free Wi-Fi service in September 2014 on 90 trams in Antwerp and Ghent. From November 2014 it was expanded to busses in other towns and cities such as Leuven (Flemish Brabant), Turnhout (Antwerp province and Hasselt and Genk (Limburg province). Other towns and cities such as Aalst (East Flanders), Mechelen (Antwerp province), Bruges and Kortrijk (West Flanders).
Meanwhile, passengers on the some coastal tram services have been able to use the free Wi-Fi service since the summer.
Those that register can use up to 250 megabytes/month free of charge. The busses and trams that are equipped with free Wi-Fi can be are recognisable as they have posters advertising Hello bank! the private partner that is paying for the free Wi-Fi scheme.
The 61,710 people that have used the free Wi-Fi service so far were good for a total of 435,536 sessions on-line.