New wind-powered train enters service
The first wind-powered train to travel on Belgium's rail network entered service on Saturday morning. The train started its journey at Gingelom, near Sint-Truiden in Limburg Province. In time a total of 170 trains will run on wind power, around 5% of the total number of trains currently in service.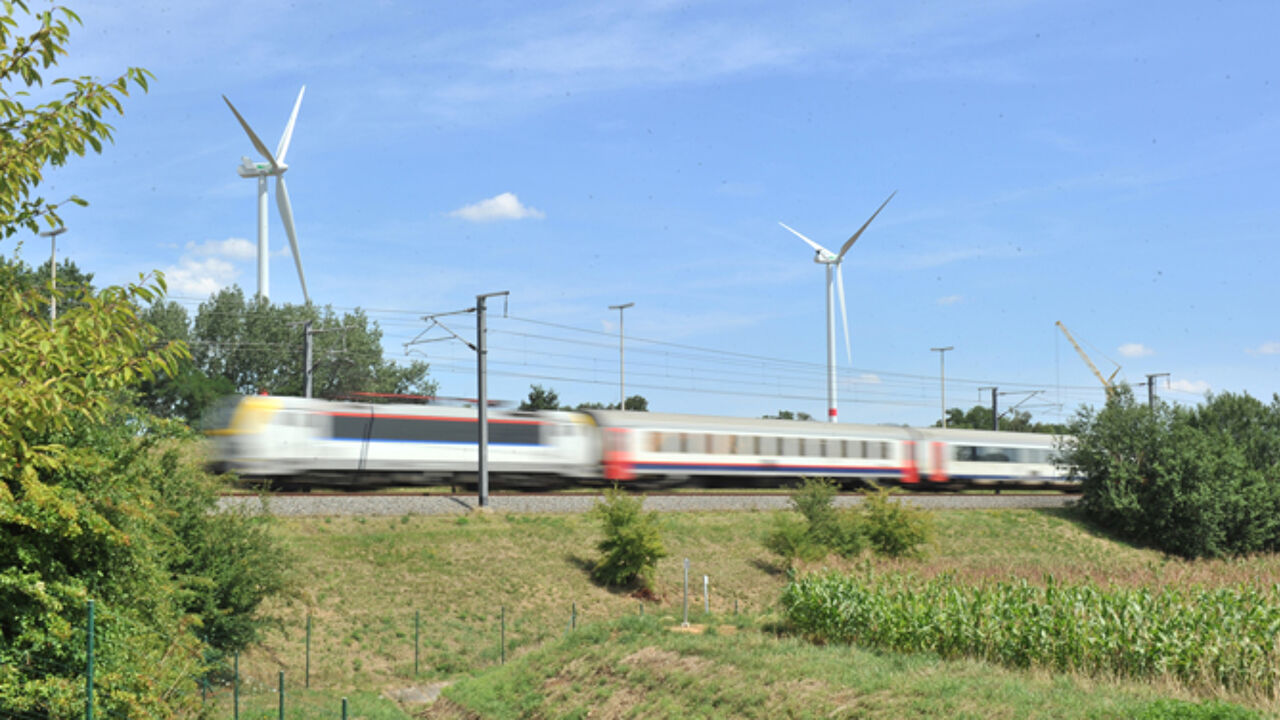 The engery for the train comes from a new wind turbine park with 7 turbines in Gingelom. Two-thirds of the energy produced will go to the railways with one third earmarked for domestic use.
The 7 wind turbines at the Greensky Park in Gingelom have be built as a result cooperation between the electricity production company Electrabel, Sint-Truiden Town Council, the Brussels inter-municipal electricity company and the company responsible for Belgium's rail infrastructure Infrabel.
The wind turbine park is next to the high speed rail line between Leuven and Liège. In time 25 wind turbines will be built spread over 6 sites in 4 provinces. The wind turbine park in Gingelom will reduce carbon emissions by 15,000 tonnes/annum.
The trains running on wind power will run on three routes: the high speed line between Leuven and Liège, the standard line between Leuven and Liège and the line between Landen and Hasselt.