A cold shower after a crucial win
Just when Lokeren coach Bob Peeters thought he had saved his skin, he was fired by general manager Roger Lambrecht. The former Belgian national football team coach Georges Leekens is to replace Peeters.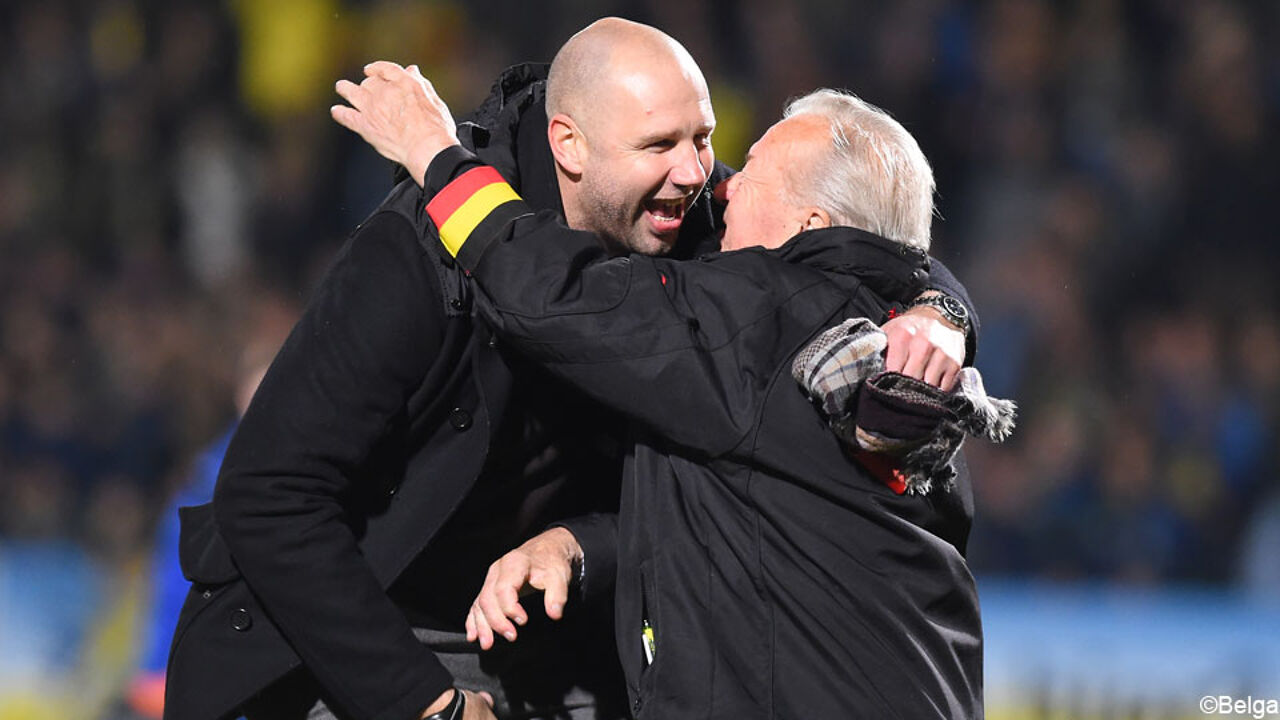 Bob Peeters had been under pressure at Lokeren for weeks. The former Charlton coach badly needed a win and was overwhelmed with joy when Lokeren took it 1-2 at Westerlo last night (photo).
Peeters' dismissal was announced late last night. "I had actually taken the decision to replace him after the previous match", Lambrecht explained. "However, the game against Westerlo was too important to be disturbed", he added. Lambrecht, a retired businessman that built a fortune by selling car tyres, takes all the important decisions at Lokeren. 
Georges Leekens has a reputation of being able to build a solid team organisation in a short time. Lokeren next host champions AA Gent next Tuesday in an East Flemish derby. Leekens was presented this morning (picture below, with Lambrecht second from left and Leekens third from left).