Hergé cartoon fetches record amount
A double page with original drawings by the famous Belgian comic strip author Hergé has fetched 1.3 million euros at a Sotheby's auction in Paris. The amount is unprecedented for work by Hergé, but it does not come as a surprise, experts say.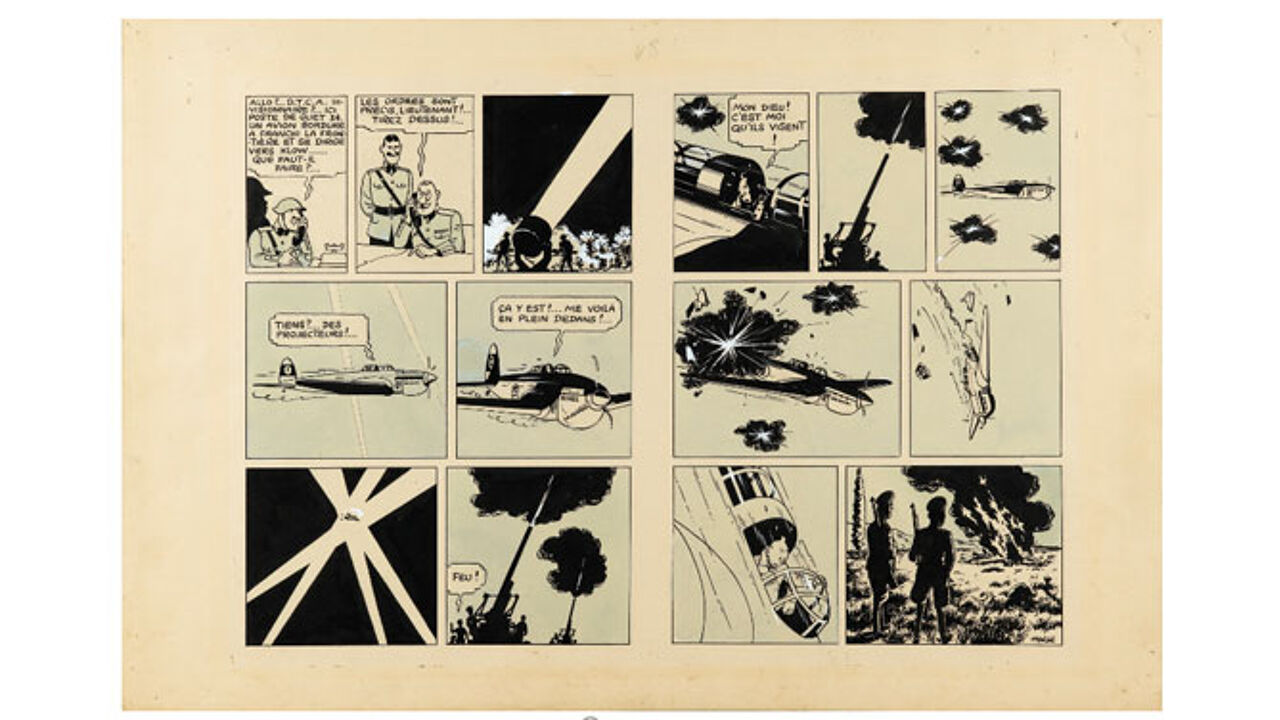 The cartoons are part of the Tintin cartoon album "King Ottokar's Sceptre" created in 1939. They show how Tintin and his dog Snowy are being shot at in their plane before they crash.
The value of the cartoons had been estimated at between 600,000 to 800,000 euros. The buyer also has to pay for expenses and will have to cough up 1.5 million euros in total.
Cartoon expert Marcel Wilmet says that original works by comic strip artists, whether Belgian or French, are hot. Collectors have set their minds set on them since 3 or 4 years. "Hergé fetched a million at an auction in China recently and that rumour was spreading fast. Demand is great, while at the same time work by an author like Hergé is rather scarce."