Nationalists attack coalition partner over climate agreement
The Flemish nationalist party N-VA has is not happy will the climate agreement reached between the regions and the Federal Government. A number of Tuesday morning's newspapers write that the party believes that the contents of the agreement are disadvantageous for Flanders.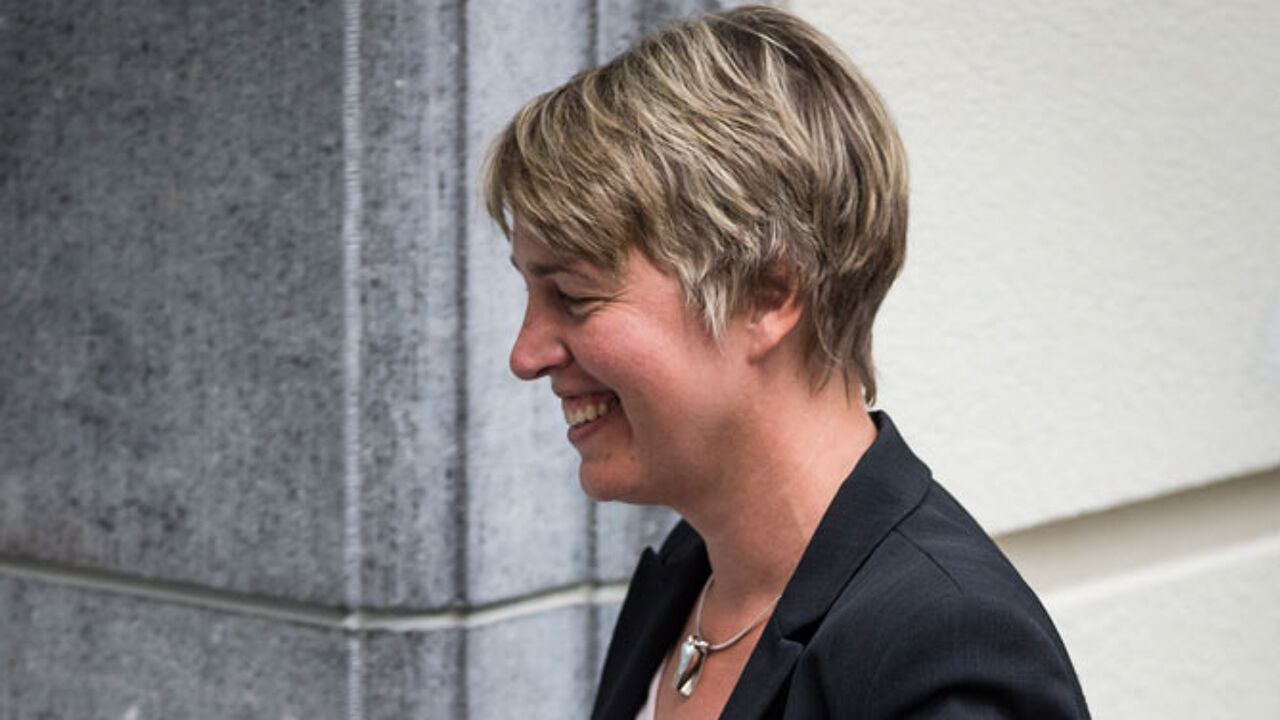 Jasper Jacobs
The nationalist are the largest party in the Flemish Government and such an open attack in the press on the work of a Minister from another coalition party is quite unusual to say the least.
After six years of negotiations the Flemish Environment Minister Joke Schauvliege (Christian democrat) and her colleagues from the Federal, Walloon and Brussels Governments reached agreement on a climate plan at the weekend.
Belgium was one of the last countries still not to have drafted a climate plan ahead of the UN Climate Change Conference that starts in Paris on 30 November.
However, the Flemish Nationals are unhappy with the agreement that was reached on the sharing out of the proceeds from the sale of emissions rights. Under the agreement Flanders will get 50%, as opposed to the 63% the Flemish Government had initially demanded.
The party is also unhappy that Wallonia will have to make less efforts to increase renewable energy. N-VA fears that Flemings will be forced to pick up the bill for this.
Minister is "not amused"
Ms Schauvliege's office has said that the Minister is "not amused" with the way in which the nationalist have gone about publicly airing their malcontent.
Speaking in the daily 'De Morgen' a spokesperson for Ms Schauvliege's office said "The draft test is balanced. A compromise is a question of give and take. If they want to tear it up as part of a game of inter-community one-upmanship, then they should say it straight out."
Meanwhile, speaking in an interview with the daily "De Standaard', Joke Schauvliege accepts that she exceeded her mandate when she gave her support to the contents of the agreement. "But we were unable to reach agreement within the framework of the mandate we had been working with for the past 6 years. I realise that I should put it before the Flemish Government".
Back to square one
The agreement in principle between the regions and the Federal Government was reached last weekend after six years of negotiations.
The agreement will be discussed at this Friday's Flemish Cabinet meeting. However, if the draft agreement is not amended is not clear whether the Flemish Government will agree to support it and then it would be back to square one, leaving Belgium still without a climate agreement just a month before the start of the Climate Conference.
The leader of the Flemish Green Party Meyrem Almaci expressed her consternation at the situation "People don't want to see this kind on bungling. Global warming is a great challenge where cooperation is of the essence. It is appalling that our ministers continue to waste opportunities."