Wins for AA Gent and KV Oostende
The first three of this week's mid-week matches were played on Tuesday evening. AA Gent and KV Oostende leap-frog over Sporting Anderlecht to take first and second place respectively. Meanwhile, bottom club Westerlo managed a two-all draw at Mouscron-Péruwelz.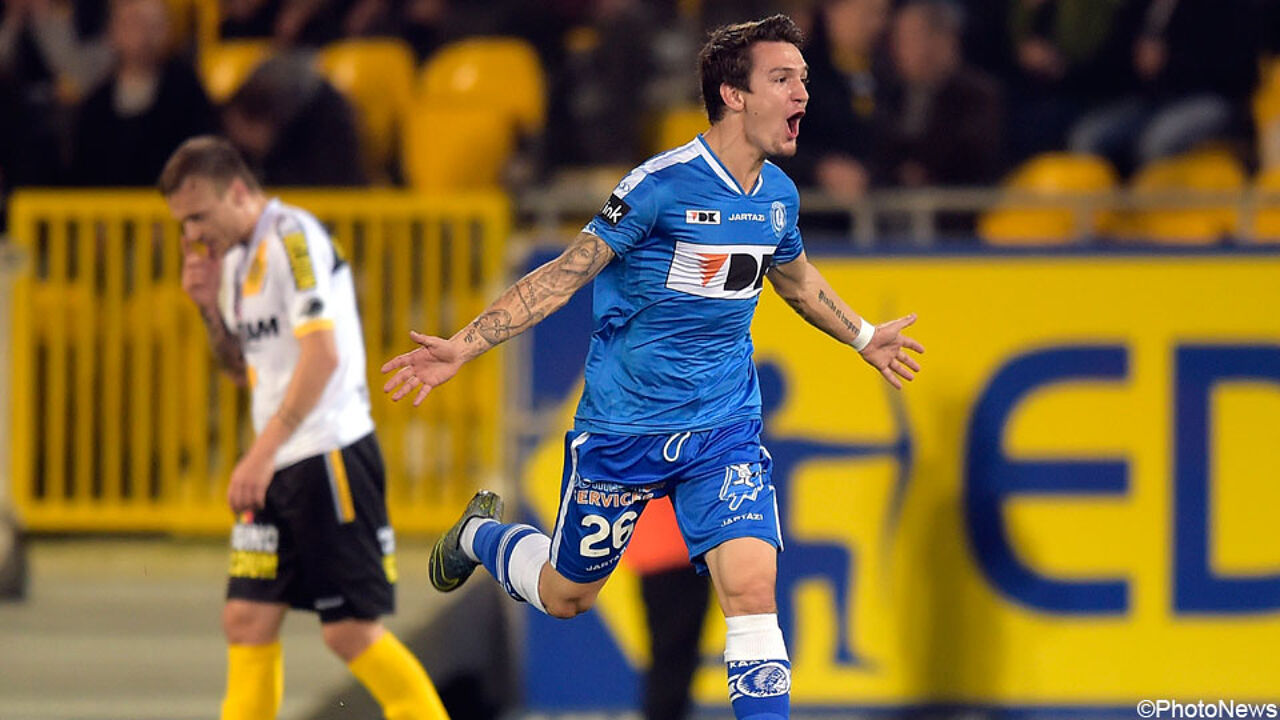 The Champions AA Gent enjoyed a 2-1 win in the East Flemish derby at Sporting Lokeren on Tuesday evening. It was Lokeren's first game under new manager Georges Leekens. AA Gent's first goal came from a blinding Raman shot on 18 minutes.
Neto (photo) put the Buffaloes two up on 58 minutes. Sporting Lokeren goal came from Miric on 65 minutes. Although Lokeren had their chances to salvage a draw it was not to be and the game ended 2-1 in AA Gent's favour.
The result sees AA move up to second place with 27 points from 13 games. Sporting Lokeren remain 14th with 11 points.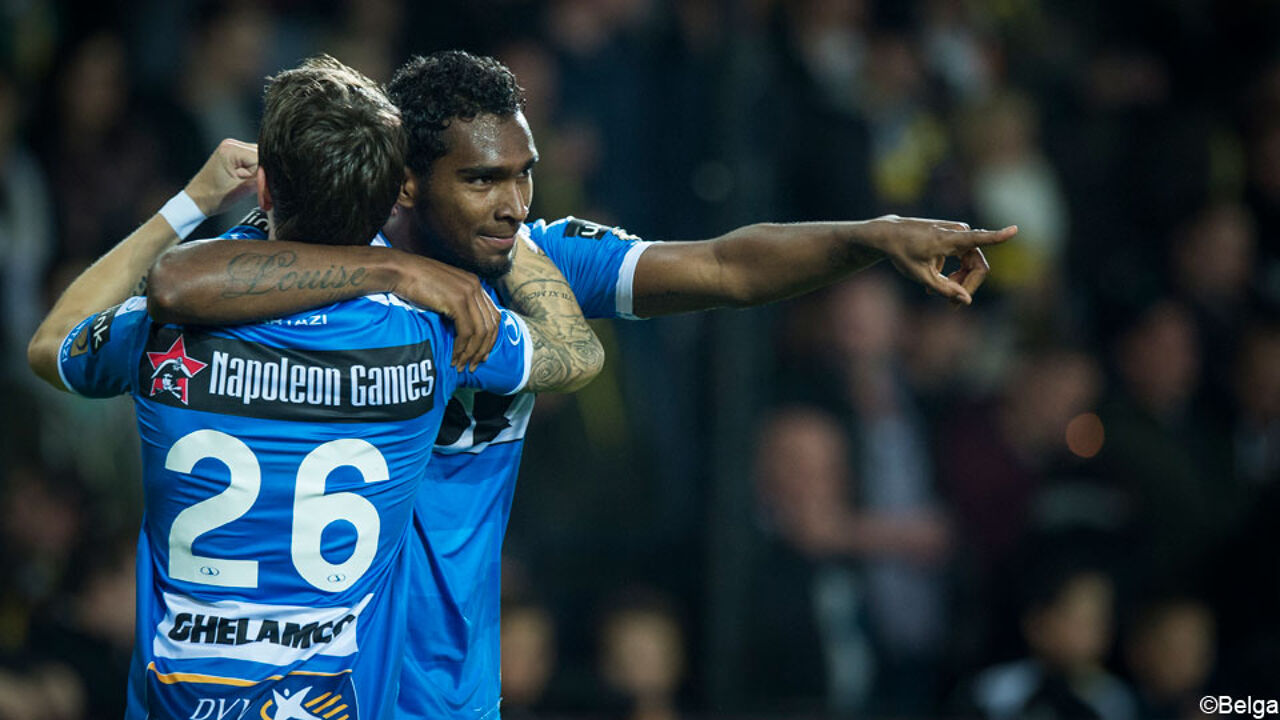 Jasper Jacobs
Party time again in Ostend
KVO Oostende is back on top of the Belgian First Division after a 3-2 home win against KRC Genk. In an enjoyable match that remained finally-balanced until the finish, Matos opened the scoring for KV Oostende on 27 minutes.
Matos scored his second goal of the evening 7 minutes later and it was 2-0 to KVO, a score that remained unchanged until half-time. The Genk Coach's decision to bring in Ünal for Bailey for the second half paid off and Ünal pulled one back for the Limburgers after just 1 minute of play.
Buffel put KRC Genk level 6 minutes later. KV Oostende's winning goal came from Cyriac (photo) ten minutes from time. The result sees KV Oostende re-claim the top spot in the Belgian First Division (until Thursday evening at least).
KVO have 27 points from 13 games. KRC Genk is 5th with 20 points. However, this could change depending on Wednesday evening's results.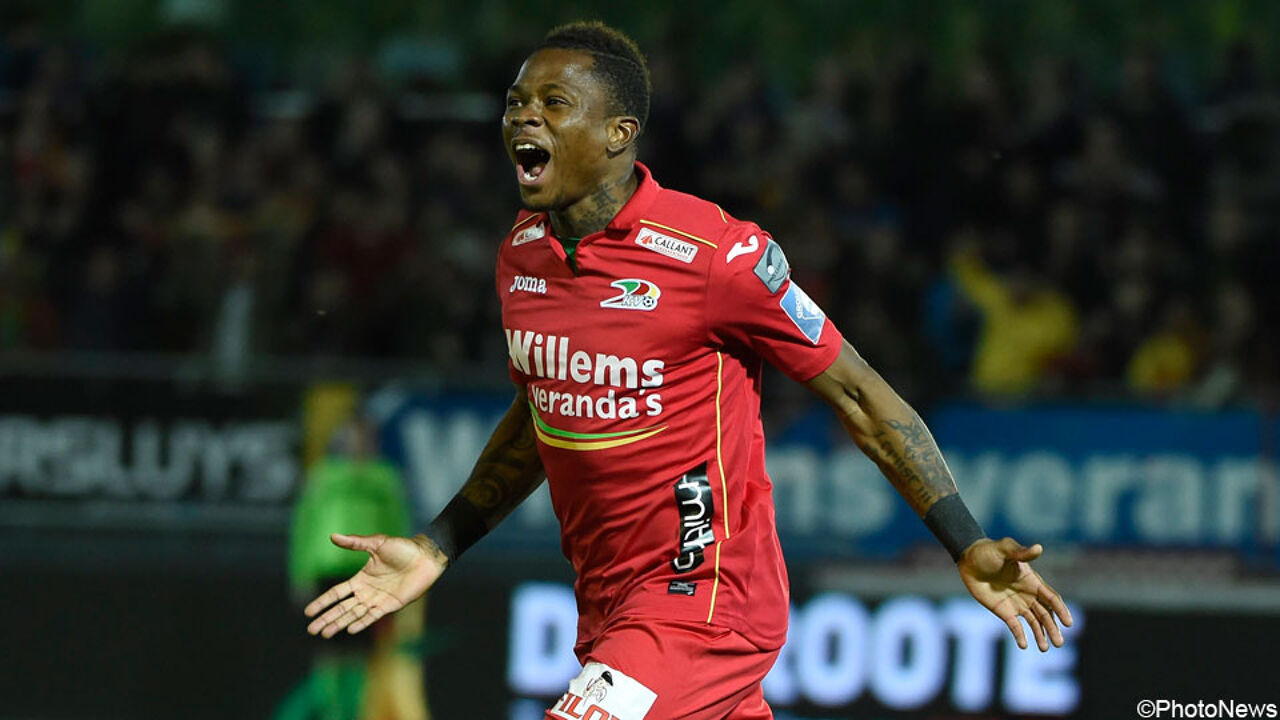 Injury-time goal saves the day for Westerlo
Bottom club Westerlo salvaged a point from their visit to Mouscron-Péruwelz on Tuesday evening. Visnakovs opened the scoring for Westerlo on 15 minutes.
Aksentjevic's goal on 35 minutes made for a half-time score of 1-1. A Scheurmans own-goal saw Mouscron-Péruwelz go 2-1 up on 63 minutes.
However, Alouad's goal in the first minute of injury time made for a full time score of 2-2. Mouscron-Péruwelz is 10th with 14 points from 13 games. Westerlo is bottom of the league with 11 points.