Brussels pedestrian zone not well received by shop owners
A poll shows that 3 months after the installation of a new pedestrian area around the Beurs and Anspach area in Brussels, a majority of local shop and business owners is unhappy with the changes this has triggered. Only 12 percent say that they are seeing more clients, while a large majority sees either no change or a change for the worse.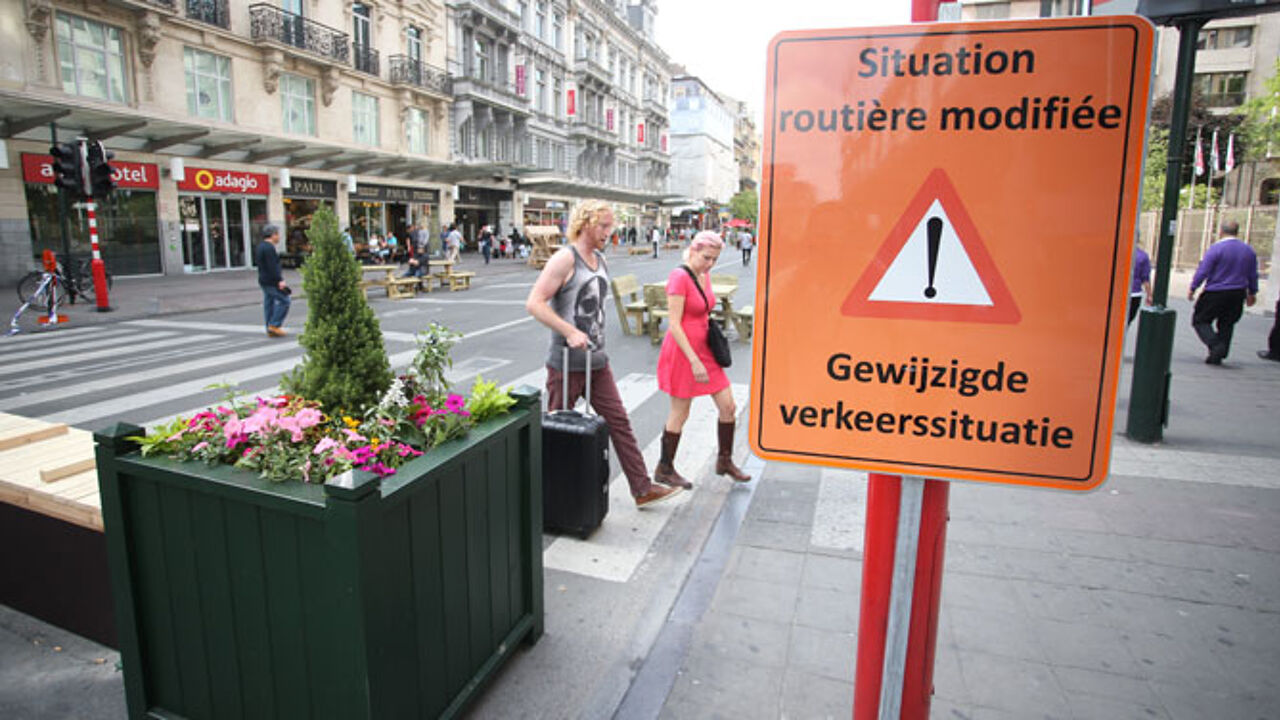 The poll was organised between August and October on the Anspach Avenue, and involved 233 shop owners and 213 customers. Since the central lanes in Brussels were turned into a car-free area at the end of June, there is no clear increase or drop in visitor numbers. The number of those coming to the area by car did fall, from 18 to 11 percent.
The local organisation for the self-employed in Brussels, Unizo Brussel, is urging the local authorities to take this report into account to make some adaptations. They want a better communication, as many people apparently think that the area can't be reached by car at all, which is wrong, says Anton Van Assche of Unizo. He also demands measures to improve tidiness and to address security issues.