Anderlecht drop points in Kortrijk
A 1-1 draw away at KV Kortrijk means that Sporting Anderlecht failed to reclaim the top spot in the Belgium First Division. Sporting Anderlecht and KV Kortrijk have the two best defences in the First Division so a raft of goals were not expected in Thursday evening's meeting.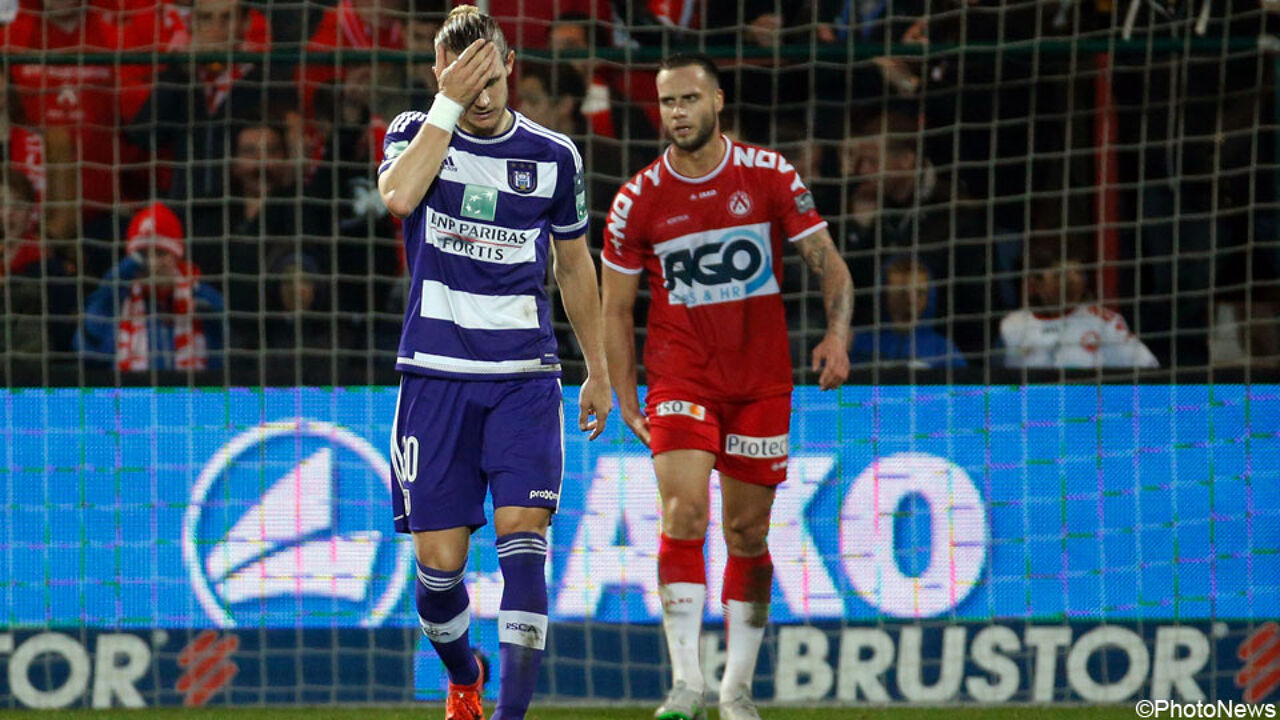 The first changes fell to Anderlecht. However, Deschacht's effort was saved by Keet. Marusic opened the scoring for KV Kortrijk on 9 minutes and it was 1-0 to the home side.
Although Anderlecht had the lion's share of possession, they were unable to create much in the way of chances in front of goal.
Anderlecht's Okaka was brought down inside the box, but the match referee Joeri Van de Velde waved play on.
The half ended 1-0 in KV Kortrijk's favour. The second half saw Anderlecht created more chances in the second half. KV Kortrijk defended strongly, but was unable to prevent Ezekiel scoring an Anderlecht's equaliser on 51 minutes.
Anderlecht wanted to force a victory, but were unable to break through Kortrijk's wall of steel. Sporting Anderlecht asked for and were refused a penalty on two further occasions. The match ended in a one-all draw.
The result leaves Sporting Anderlecht in 3rd place with 26 points from 13 games. KV Kortrijk is 8th with 17 points.