Brussels VUB University on the stock exchange
The Flemish Free University of Brussels, the VUB, has issued its first bonds enabling it to raise 60 million euros on the financial markets. The VUB's bond is now being traded on the Euronext exchange in Brussels, where Rector Paul De Knop sounded the opening bell on Friday.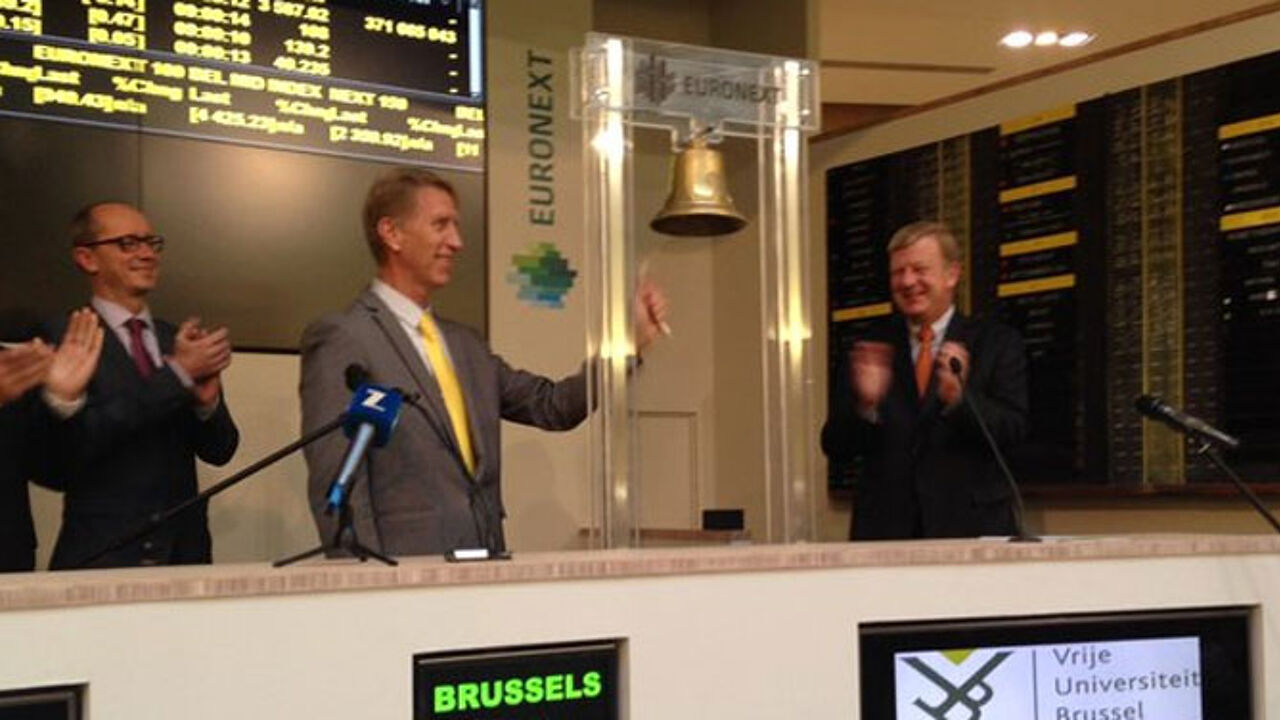 A Flemish university that raises cash on the financial markets is unprecedented. Rector Paul De Knop explained the decision: "The VUB is growing fast and needs cash to give students and scientists the opportunities that they require. Student and researcher numbers have grown for a seventh year in a row. We want to offer them the ideal infrastructure. The government can't provide the cash, so we need to be innovative."
Earlier the VUB paid for the construction of buildings using a public private partnership and made use of fund raising campaigns.
Investors that included at least one person from abroad had to put 250,000 euros on the table to take up the present offer that was restricted to institutional investors.
The cash will be used to fund 650 new student rooms and a research and culture tower.