Brussels tunnel incident: only the tip of the iceberg?
The Rogier Tunnel, one of the main arteries for motorised traffic coming into Brussels, has been reopened. This happened after a thorough inspection last night. The Rogier and Kruidtuin Tunnels were closed yesterday after a block of concrete fell from the roof. This triggered long traffic jams, but also serious safety concerns. In fact, nearly all tunnels need a renovation, which casts a shadow over Brussels mobility issues.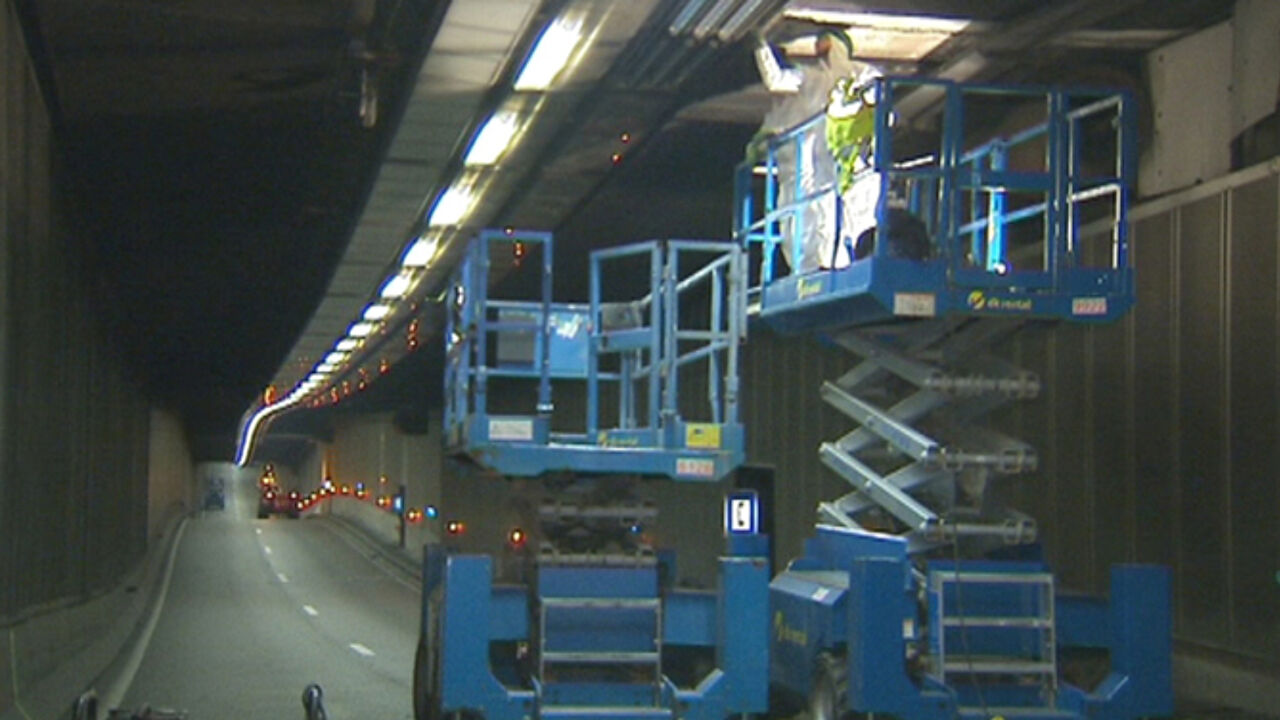 The inspection of the tunnel - the whole stretch is 2.5 kilometres long - revealed other (smaller) loose concrete blocks at different places. They were manually removed, Inge Paemen, the spokeswoman for Brussel Mobiliteit (Brussels Mobility) explains.
She added that despite the recent findings and yesterday's incident, when a concrete block fell on a car, motorists can rest assured now. "The tunnel is safe again, we are confident that this won't happen again."
Last night's effort was only a first inspection. A longer inspection is to follow, and will include all Brussels tunnels. "We are now considering how we can best handle this."
Deadlock
This being said, the Rogier Tunnel is in a bad way due a complete lack of investments. Last year, experts came to the conclusion that the best option would be a complete renovation, but this would cost 150 million euros. Even if the cash can be found, this would cause considerable traffic disruption for traffic entering the city from the west.
The Rogier Tunnel receives some 65,000 cars every day. Yesterday's disruption proved how crucial it was for Brussels mobility levels, which are already poor. The issue is a sensitive one, as not many politicians were prepared to react yesterday.