AA Gent down Valencia to claim 'historic' win
In football, the Belgian champions AA Gent have clinched the first victory of their Champions League campaign. Ghent downed Spain's Valencia CF 1-0 and are third in Group H, just 2 points behind Valencia. Ghent surprised their opponent with a thundering start, although they only scored in the second half. Asked which moment he enjoyed most, AA Gent coach Hein Vanhaezebrouck told reporters "the round of applause from the sell-out crowd after the final whistle for the first half. I've never seen anything like that. It gave the team a major boost."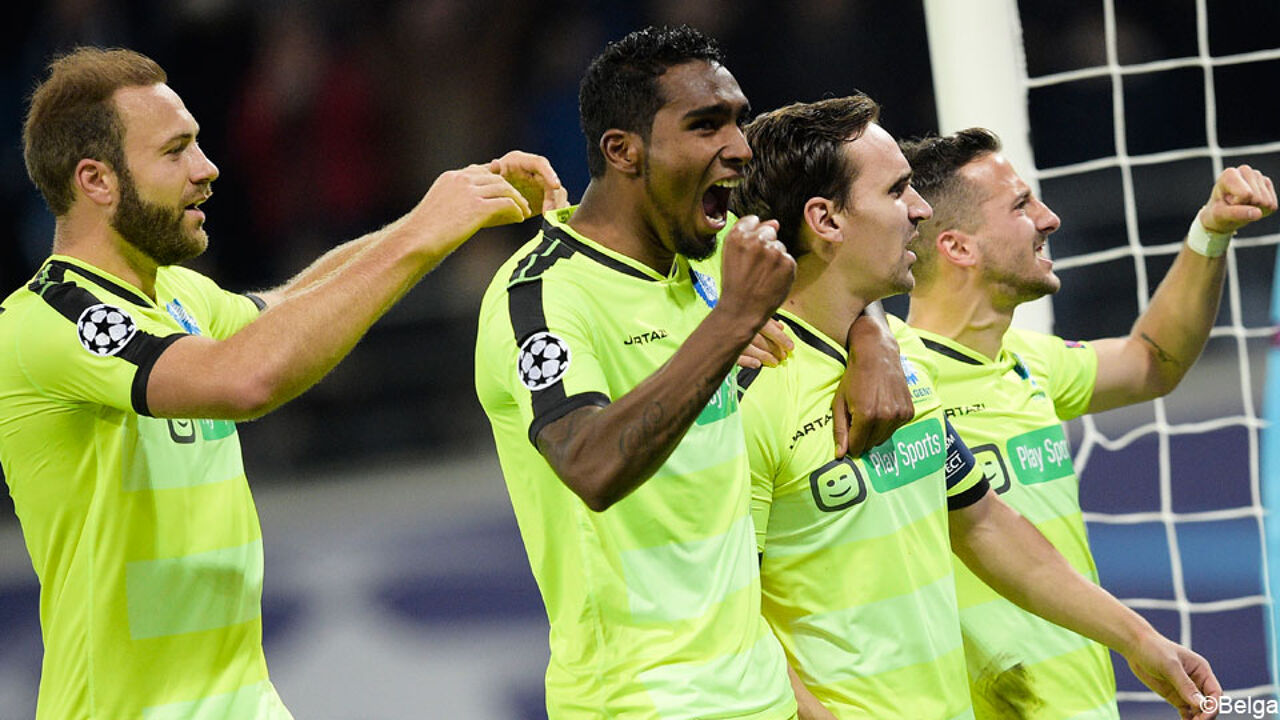 AA Gent keep on surprising both friend and enemy time and again.
Some Belgian media labelled it as a historic win, taking into account it was Ghent's first ever victory in a Champions League match. This is, on the other hand, not surprising, as Ghent are only playing their first ever Champions League campaign. Having started as the underdogs in the domestic competition last season, AA Gent claimed their first league title in the club's 115-year-history last May. 
Some football pundits were wondering whether AA Gent would be good ambassadors for Belgian football in the Champions League, but Ghent surprised in their first 3 games. This only led to 1 point though, a draw at home against Olympique Lyon (1-1). The next games at Zenit Saint Petersburg (2-1) and at Valencia (2-1) were lost despite a good performance.
Time to harvest, the Belgian sports media agreed yesterday before the match. What use is being praised, if you don't have the results? AA Gent put the pressure on Valencia from the start, and had a dozen goal attempts in the first half. This almost resulted in 2 goals, but Valencia were saved by the post at a Daniel Milicevic header, while a Brecht Dejaegere header went over the goalmouth. Ghent made good use of the flanks and made life hard for Valencia, which had no answer.
The goal eventually came after the break, when skipper Sven Kums converted a penalty after an Antonio Barragan hands ball (small photo and below). Ghent had consumed a lot of energy and had to fight until the end to defend the lead, but stood strong.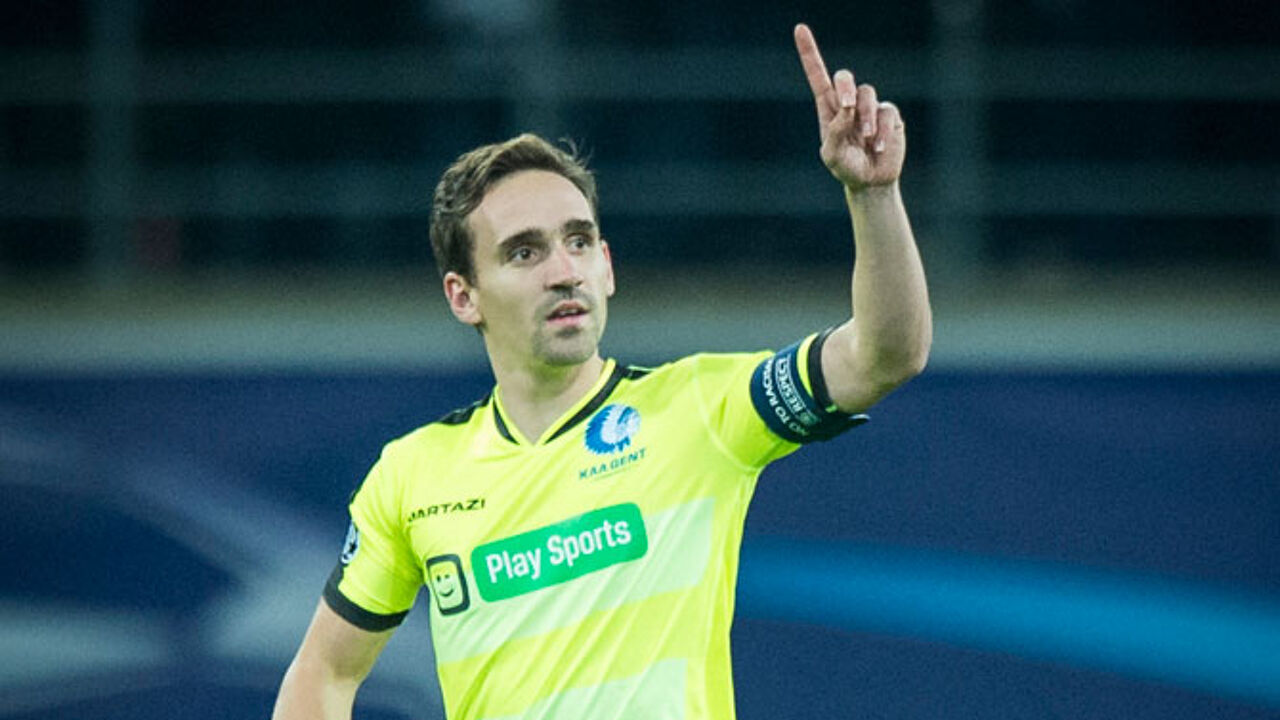 In other action in Group H, Zenit beat Lyon 0-2 in France to keep the maximum of 12 points. Zenit are already guaranteed a spot in the second round now. Valencia have 6 points, AA Gent 4 and Lyon 1. Ghent travel to Lyon in a battle for 3rd place in the next round of play, the 5th of a total of 6 in the round-robin competition.
"This is not a stunt"
Team coach Hein Vanhaezebrouck told reporters the victory "was not a stunt". "In order to manage a stunt, you have to win despite your opponent being stronger. But we were the strongest team today."
Asked what he enjoyed most, Vanhaezebrouck surprised by saying "the moment at half-time when the crowd gave us a magical round of applause. I've never seen this. It also gave the team a huge boost."
Vanhaezebrouck also warned the fans (and the local press) for too much enthusiasm. "Let's not celebrate too much. We didn't win the Champions League... !"