Belgium's bronze boys: "Unbelievable we did this!"
Belgium's U17 national football team has taken the bronze medal at the World Championships in Chile, beating Mexico 3-2 in the match for third place. The Belgian hero of the day was Dante Vanzeir, who scored two goals to help Belgium overcome a difficult situation. This is unreal, the Belgian boys all said after the match.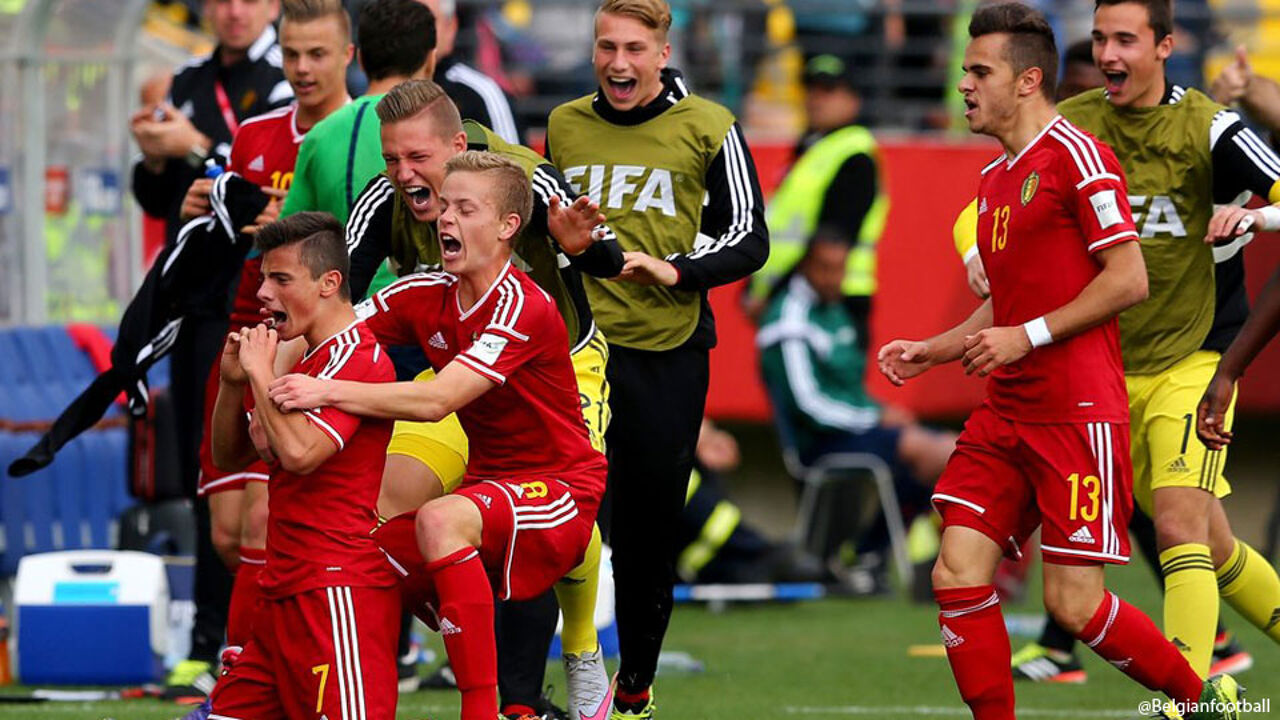 The Belgian national football of tomorrow, with boys under 17 years of age, surprised many in Chile. Coming into the tournament without great expectations, Belgium first squeezed past France in the last 16, advancing after a penalty shoot-out.
In the quarter-finals, Costa Rica were upset 1-0, which earned Belgium a place in the last 4, which nobody had expected. Belgium, the only European country left in the semis, were facing Mali in the semi-finals but the Africans proved too strong: 3-1. Mali were beaten by Nigeria in the finals, 0-2, while Belgium were taking on Mexico in a match for the bronze.
Mexico took the lead twice, but the Mexicans equalised on each occasion. The equalizer for 2-all fell close to extra time, but the Belgians kept their heads cool, with KRC Genk Dante Vanzeir scoring the winner in added time. "This is unreal", the Belgian revelations said.
"Unbelievable we did this"
Vanzeir showed the many talent scouts what he is capable of with two excellent goals, the first one a beautiful lob. "How I manage to keep calm? That's the feeling of the moment. You first wait for the goalkeeper to make his choice, and then you make yours."
The win came despite captain Wout Faes (Anderlecht) being sent off. "That was a pity, but I think I deserved my two yellow cards. I'm proud of our tournament. It's unbelievable we did this!"