"If we would have asked 50 cent for every picture taken..."
Old professions sometimes keep very young people in work. Our colleagues of the Dutch-speaking website made a shortlist of old, traditional occupations (like blacksmith, North Sea shrimp fisher and undertaker) and next looked for young people in this job in Flanders. Following is a shortlist with a short text. "If we would ask 50 cents for each photo they take from us, we would be rolling in money!"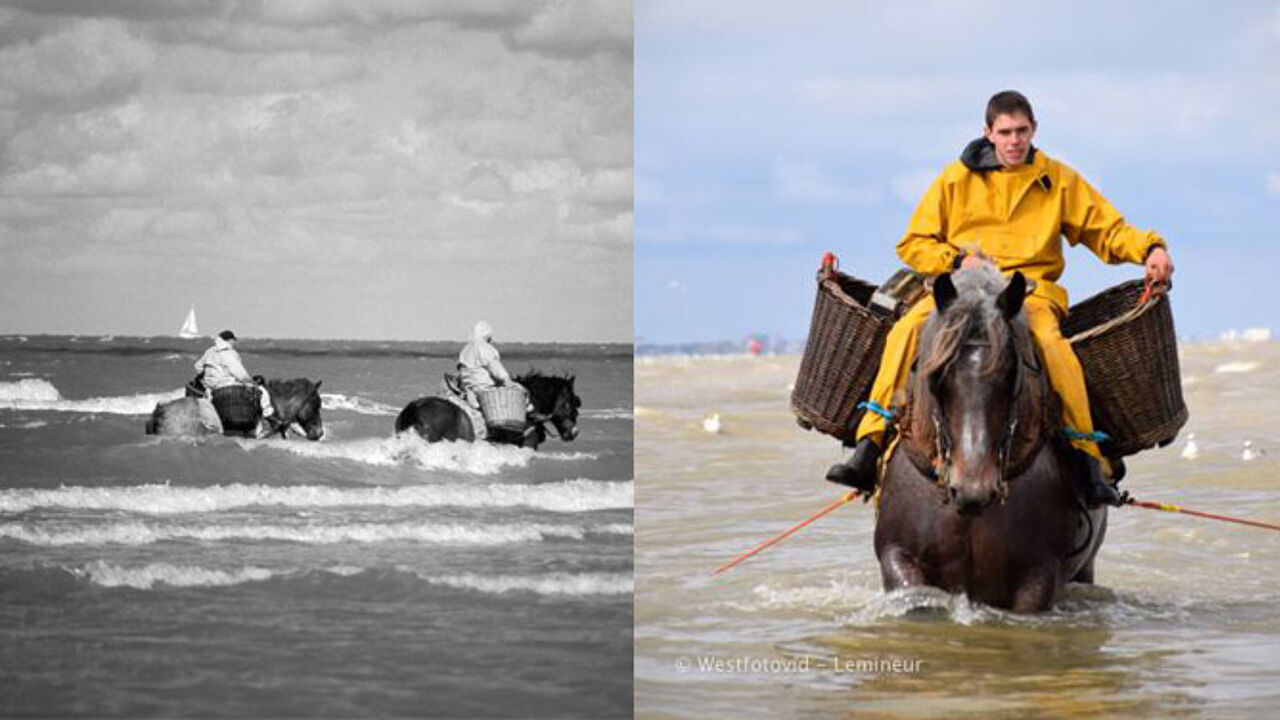 Meet Grégory, 18 years of age and one of the only 13 shrimp fisherman on horseback at the Belgian coast. Shrimp fishing became one of his passions during his childhood, when he was allowed to accompany his father. His main profession is in the metal industry, but horseback shrimping is a nice extra.
"Summer is not the best shrimp season. We mainly finish with crabs and dirt in our nets then. But we go out a lot in the summer months, because the municipality wants us to. People like to come and look when we are at work. We are the biggest tourist attraction at the Belgian coast. Each time there are thousands of spectators. If we would ask 50 eurocent for each photo that was taken of us, we would all be rich!"
After the West-Flemish shrimp fishing was recognised as immaterial cultural heritage, Gregory and his colleagues are enjoying more foreign media attention. "We recently received a request from an American film crew. The method we use to catch shrimps is simply unique in the world and we are making fame."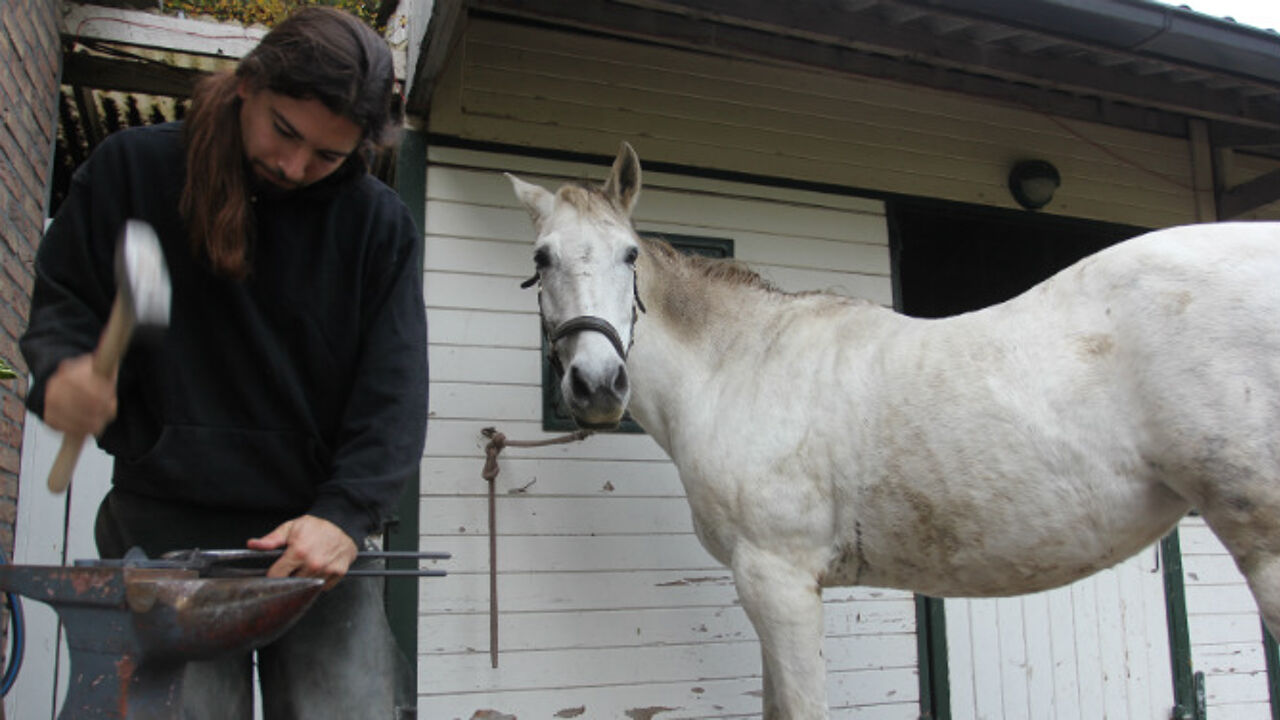 Blacksmith Gilles: "Communicate with the horse"
Meet Gilles, 28 and one of the younger blacksmiths in Flanders. We visit Gilles while he is working with a horse in Appels, near Dendermonde (East Flanders). Gilles opted for ICT studies, but when he graduated, he realised working behind a desk all day is not his cup of tea.
Gilles started his own business and now drives from client to client with his van, packed with special material to carry out his job. A blacksmith needs special skills: (horse) psychology, physical strength and an eye for detail. "You need a good contact with the horse. This is crucial. It's a big animal that could hurt you if it is not at ease. I was only working 3 months when I injured my knee."
There is also the physical aspect. "Many of colleagues have to stop at 60 because of a bad back." The putting in place of the iron is a work of detail, a pedicure for the horse. Gilles takes his time for the finishing touch. He did two horses on one afternoon. "I think we have the oldest profession. Blacksmiths or... prostitution. Who will tell?"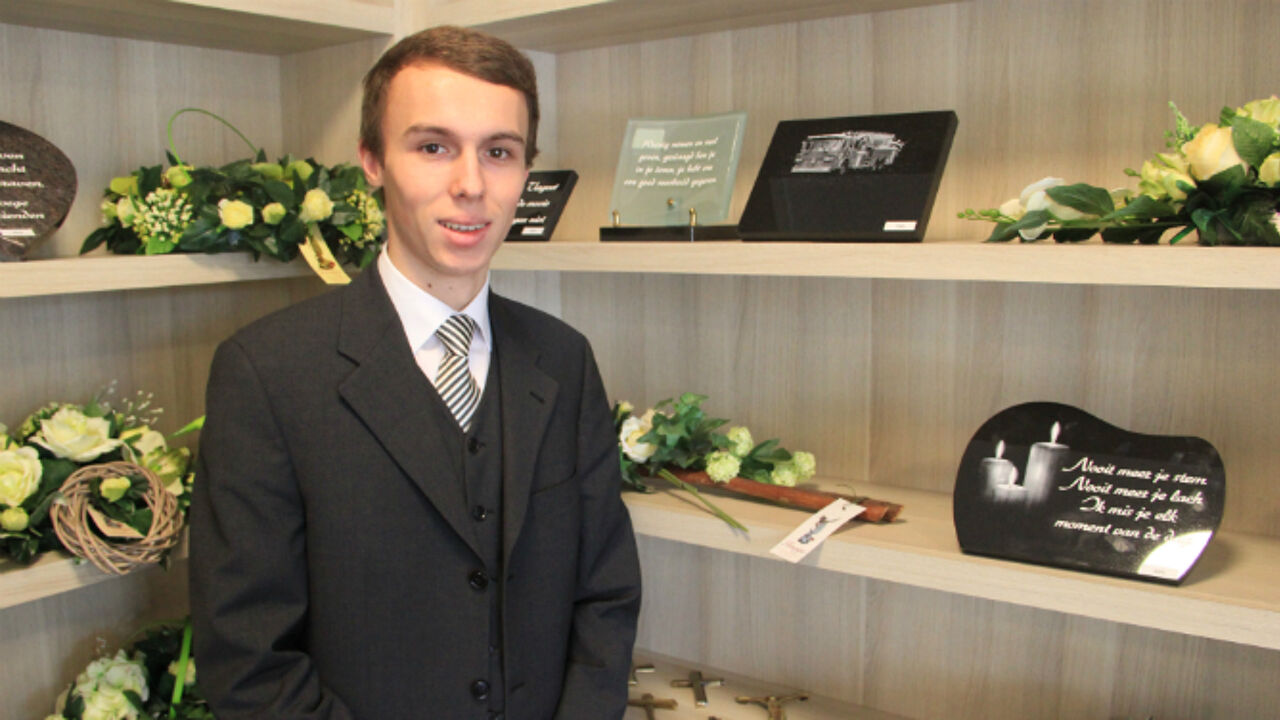 Belgium's youngest undertaker: "It's harder for my girlfriend than for me"
Meet Lowie Parmentier from Roeselare, 19 years of age and the country's youngest undertaker. He chose the occupation because his parents had their own business (although his main job is one in the care sector) and is now the country's youngest graduate in the sector. "A weird choice? Well, I got interested in this vocation bit by bit through my parents. At first, I was just curious: I wanted to see someone who had passed away. When this actually happened, I was not impressed. On the contrary, I wanted to discover more." 
Lowie was 16 when he first prepared a dead person's body for the coffin and for the funeral ceremony. Isn't this a tough profession for a young person? "At the start it wasn't easy to keep control of your emotions. But in the end you make a switch in your head. At present, it's harder for my girlfriend than for me."
Lowie looks at the positive side of things. "We actually help people. It's the final thing you can do for somebody."