"Learn Dutch the fun way on a night out!"
Are you learning Dutch and do you want to improve your Dutch language skills on a night out instead of behind a desk? Then Lennaert & de Bonski's may be something for you. The latest show, "Lennaert & de Bonski's gaan voor goud" (Lennaert & de Bonskis go for gold) combines music and Dutch songs and is tailored to attract foreign language speakers who are learning Dutch.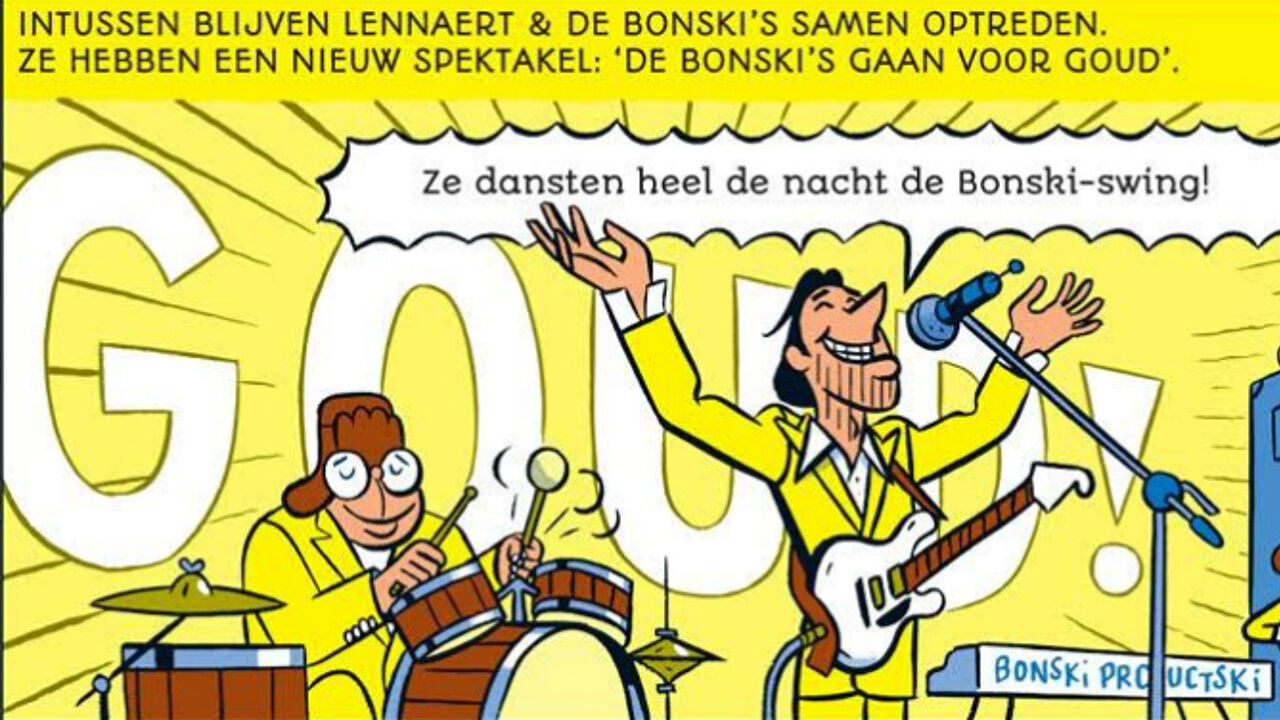 The new show will have its premiere next Monday (16 November) in the cultural centre in Kraainem. "This is the 4th show we created for students learning Dutch and by far the most interactive", the group announces in a press release. "The audience is actively involved and enjoys a successful Dutch language experience."
Lennaert & de Bonski's performed some 300 times for Dutch language students already, often at universities abroad such as Madrid, Salamanca, Lille, Coimbra, Zürich, Prague, Berlin, Bratislava and Jakarta. Their new show goes with a first comic strip album for foreign language speakers, which includes an addendum with language tips and also a CD.
An earlier report by our colleagues of Fans of Flanders includes a video and can give you an idea about earlier shows. Find more information on this website.