Number of asylum seekers on the up again as more Afghans come in
The number of refugees filing an application to get a resident permit has been on the rise in recent weeks. This was confirmed by Dirk Van den Bulck of the Immigration Office, in an interview to the VRT. The rise is mostly due to an increasing number of Afghans seeking asylum in Belgium.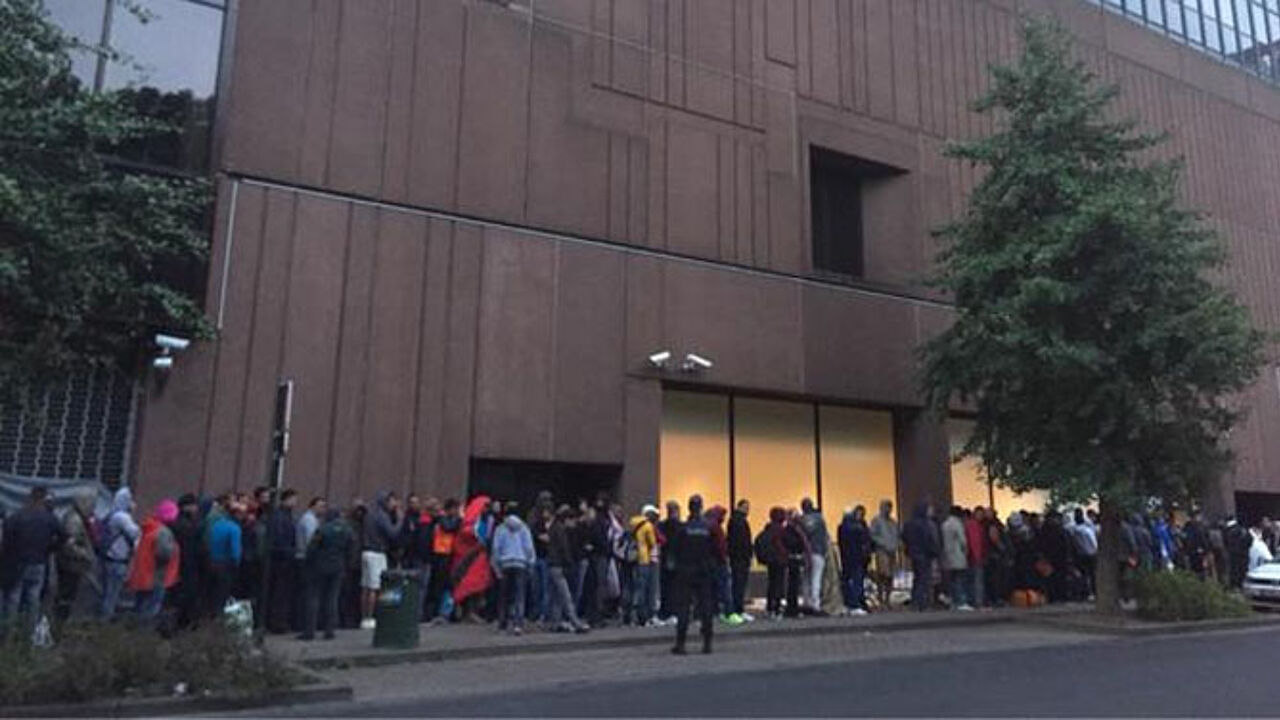 (archive picture: long queues at the Immigration Office in Brussels)
"In the last couple of days we have had an increasing number of people coming from Afghanistan. We also see that many try to present themselves as minors, while in fact they are not. But this being said, we are receiving quite a number of minors", says Dirk Van den Bulck. 
"Afghanistan is clearly a war-torn country where the situation is problematic. But the situation is not such that all Afghans need shelter in a different country." Van den Bulck wants a faster handling of Afghan applications.
He also presses for a campaign to deter Afghans to come to Belgium before they make the decision to make the long journey, as many turn out not to meet the conditions. This method was applied earlier to Iraqi asylum seekers and it worked, the result being a significant drop in the number of Iraqis filing an application in Belgium.
Immigration Office can't cope
Due to the high number of asylum seekers, the Immigration Office can't cope. 480 refugees were refused yesterday and have to come back to the Immigration Office at a later stage, bringing the total backlog to more than 1,000 people still waiting for registration. 
October saw 4,800 people applying for a Belgian residence permit. About 59 percent eventually received the refugee status and was allowed to stay in Belgium.