"Don't park your car under a tree!"
Weather charts paint a dire picture of the weather expected in our regions in coming hours. On our North Sea Coast gusts of up to 100 kph are expected. The Belgian Met Office has warned of the danger of substantial damage.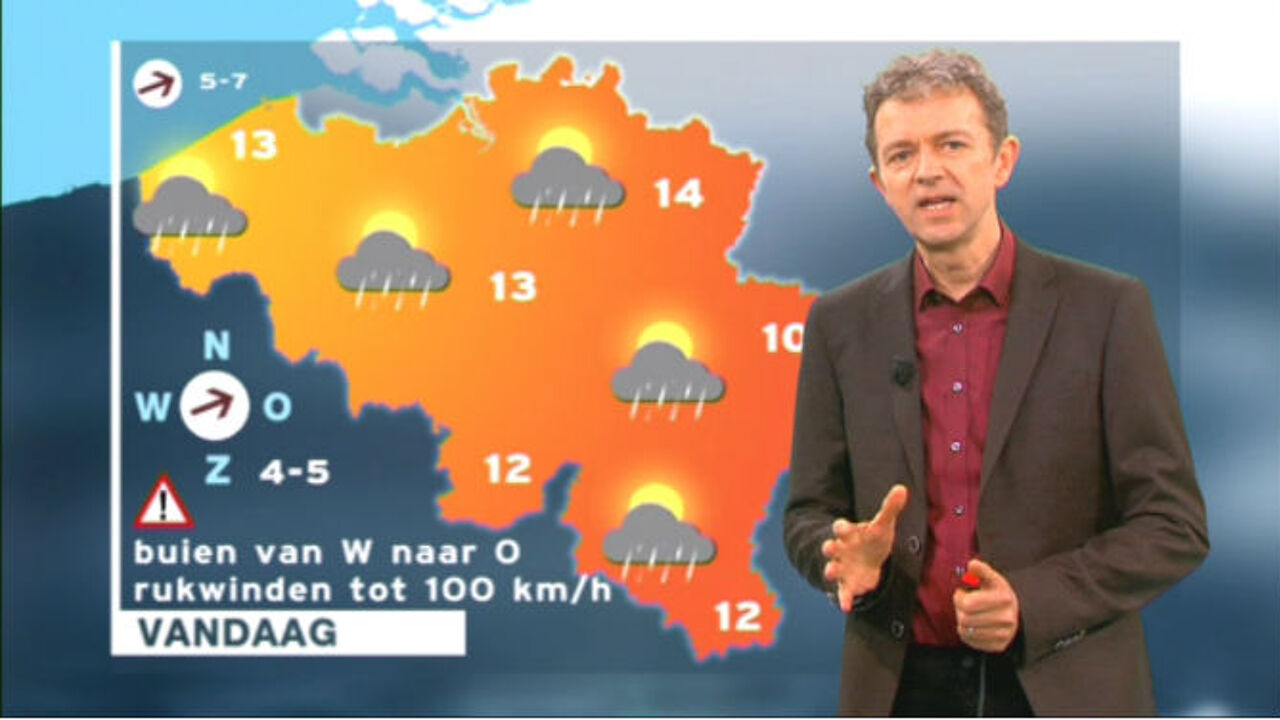 VRT weatherman Frank Deboosere says pictures of cloud cover are dominated by a storm depression that our Prussian neighbours have named 'Frank'. Frank is followed by a zone of rain that will cross the country from west to aast. Rain will go hand in hand with loads of wind. "It could get dangerous" says Frank.
The Met Office has issued a warning that remains valid in north western parts until 8PM CET: torrential showers and gusty conditions blowing from the west to south west.
Frank Deboosere: "Damage may occur in places. Don't park your car under a tree!"
The gusty conditions are expected to continue overnight and on Saturday.