Belgian link with Paris attacks confirmed: 5 apprehended
In the aftermath of the Paris shootings, police carried out house searches in Molenbeek, Brussels, on Saturday. 5 suspects were apprehended, says Mayor Françoise Schepmans. The Belgian Justice Minister Koen Geens said that it was a car with a Belgian number plate parked in front of the French concert hall Bataclan that led detectives to Molenbeek.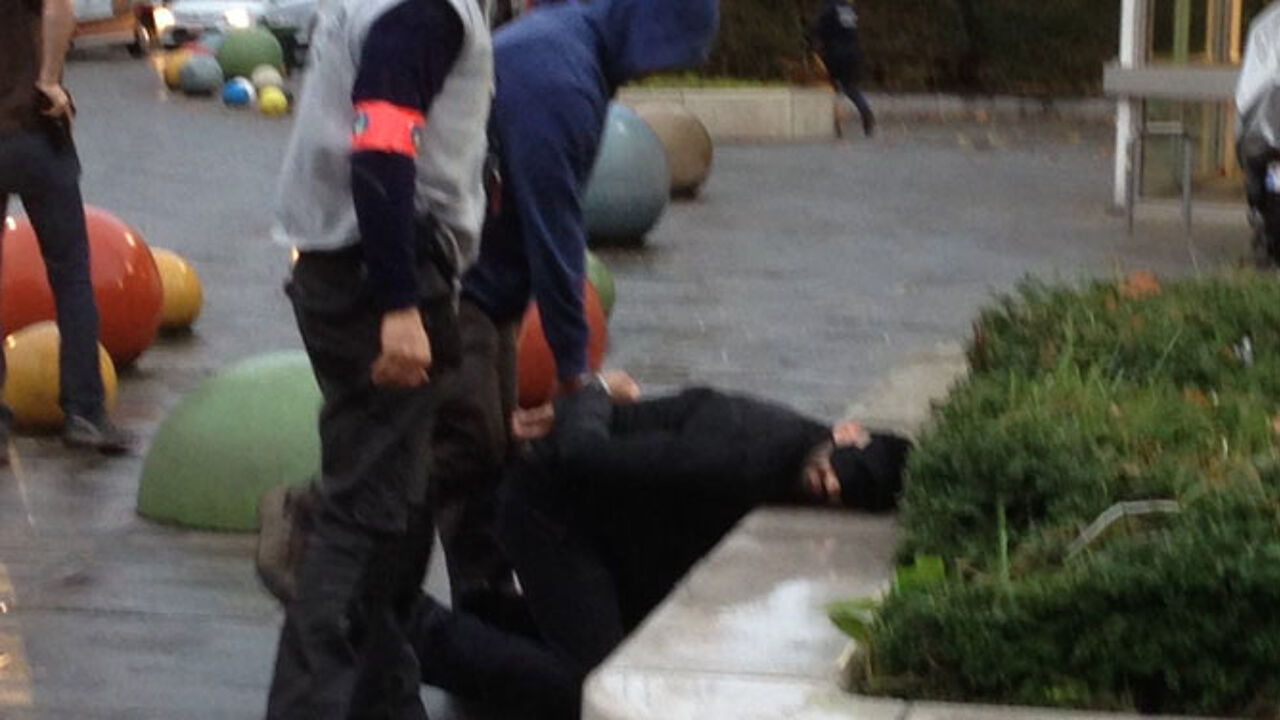 (Photo Sebastien Georis/RTBF)
The house searches took place at different locations in Molenbeek: the Gentsesteenweg, Hertoginneplein and Osseghemstraat, where a "large-scale police operation" took place. Apart from the presence of heavy-armed policemen, the bomb disposal unit DOVO was at the scene. The atmosphere was "tense" and police refused to give any comment, journalists at the scene reported.
No details were released about the identity of those arrested, their age or nationality. One of the suspects is believed to have been in Paris on the night of the terrorist attacks, but this could not be officially confirmed yet.
While the judicial authorities have only confirmed 3 arrests, the Molenbeek Mayor Françoise Schepmans told reporters that not 3, but 5 suspects were apprehended. She is talking about a possible "network" of terrorism in her municipality.
Suspect drove back to Belgium in the morning
The French public prosecutor and the Belgian judicial authorities gave more information about how it all unfolded at a press conference.
Everything started with a car that was found in front of the Paris concert hall Bataclan, were the deadliest attacks took place. The car came from Belgium, explained Eric Van der Sypt, the spokesman for the federal judicial authorities.
The man who had rented the car, drove back to Belgium with two accomplices on Saturday morning, in a different vehicle. It is reported that they were submitted to a border check when entering Belgium, but they were allowed to drive on, because there were no clues against them at that moment.
It was only after the vehicle at the Bataclan was found, and after detectives found out who had rented it, that they discovered that man had driven to Belgium in the morning. When it turned out that the suspect was the brother of a Syria fighter, the alarm bells were ringing, Justice Minister Koen Geens explained.
Police next decided to carry out house raids in Molenbeek. These started in the late afternoon and continued until the evening. At least 3 people were apprehended, but it is not clear whether the driver of the car is among them.