Belgium and France announce extra measures in 4 areas
Interior Minister Jan Jambon travelled to Paris on Sunday to meet his French colleague Bernard Cazeneuve, in order to discuss urgent measures to tackle terrorism and to avoid new attacks in the future. France and Belgium will intensify their cooperation, and are calling on other European member states to focus on 3 points of action: gunrunning, passenger lists for international flights and systematic border checks.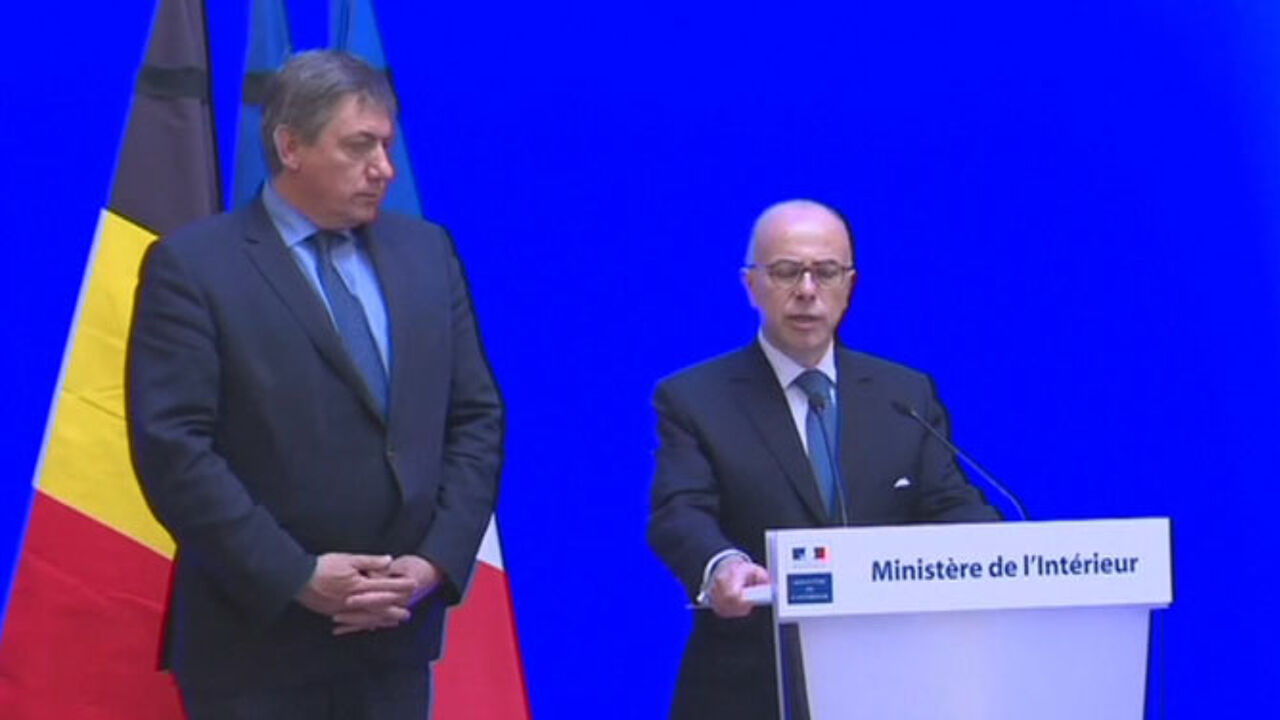 Jambon and Cazeneuve held a press conference immediately after their meeting (photo). They said they discussed the Belgian link with the terrorist attacks and how to have French and Belgian police and intelligence teams cooperate even more closely in the future. This is, actually, already happening as French detectives have joined efforts with their Belgian colleagues to investigate the Belgian link with the Paris attack in Molenbeek. "We should act quickly and efficiently", they said.
"Terrorism is not just a French or Belgian problem", they added. This is why France and Belgium will urge other European member states to take concrete measures to tackle arms trafficking, to improve the exchange of data on international passengers (the so-called Passenger Name Record or PNR) and systematic border checks at Europe's outside borders.
"Both Belgium want a PNR at European level. But we don't want to wait until the 28 European member states can give their consent. We can already prepare a lot, for example where the legal framework is concerned, " Jambon said. He repeated that France and Belgium fully agree to go fast in implementing and preparing more measures.